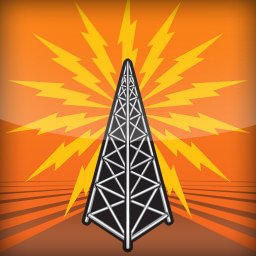 Pipeline is once again giving away many Portland event tickets this weekend including The Bell Ringer, The Infamous Stringdusters, New Year's Eve & more!

————————————
Win Tickets ($44): Portland Cello Project: Purple Reign @ Revolution Hall | Prince Tribute Featuring: Saeeda Wright, Tyrone Hendrix, And JANE (December 8)
Revolving around the artistic power of Prince, PCP blends their deep textures with the unique harmonic landscape of Prince's catalog. To win, comment on this post here.
————————————
Win Tickets ($80): Angel Olsen @ Roseland Theater | w/ Vagabon, Singer/Songwriter, Indie Folk, Rock, Alt Country (December 9)
Anyone reckless enough to have typecast Angel Olsen according to 2013's Burn Your Fire For No Witness is in for a sizeable surprise with her third album, MY WOMAN. The crunchier, blown-out production of the former is gone, but that fire is now burning wilder. Her disarming, timeless voice is even more front-and-centre than before, and the overall production is lighter. To win, comment on this post here.
————————————
Win Tickets ($80): Lee Fields & the Expressions @ Roseland Theater | R&B, Deep Funk, Soul (December 10)
Soul music pours out of Lee Fields, as free and unstinting as God's love. It has ever since the 1960s, when he was a teenager in North Carolina sweating it out on juke joint stages, crumpled dollars hailing at his feet. It continues now that the living legend is in his late sixties, ushering in the most successful and fruitful period of his career. To win, comment on this post here.
————————————
Win Tickets ($36): DIIV @ Revolution Hall | w/ Froth, Alternative Rock, Indie (December 11)
Rebirth takes place when everything falls apart. On DIIV's forthcoming third full-length album, Deceiver (out 10/4 on Captured Tracks), they craft the soundtrack to personal resurrection under the heavy weight of metallic catharsis, upheld by robust guitars and vocal tension that almost snaps. To win, comment on this post here.
————————————
Win Tickets ($34): Charlie Parr @ Aladdin Theater | w/ Dead Horses, Minnesota-based Folk Blues (December 12)
CHARLIE PARR is the eponymous new album by the Minnesota-based folk blues artist the same name. The album is a collection of new songs and new studio versions of classics/audience favorites from throughout Parr's career is now out. To win, comment on this post here.
————————————
Win Tickets ($32): Back Fence PDX Russian Roulette @ The Old Church | Storytelling, Mystery Prompts, True Stories with only 5 Minutes of Prep (December 12)
RUSSIAN ROULETTE is our high stakes, high-risk live storytelling show where six seasoned performers spin a giant game show wheel filled with mystery prompts. Storytellers have just 5 minutes to prepare and tell a true 5-minute story based on the prompt they land on — the audience votes for the winner! To win, comment on this post here.
————————————
Win Tickets ($100): Portland Business Journal Presents December Power Breakfast @ Sentinel Hotel | Meet the Food & Beverage Makers! (December 12)
Hear from food and beverage producers who built their roots in our home state and have successfully taken the nation by storm with their successful brands. We'll discuss how the brands gained recognition, what it means to build a brand in this region and the path to national sales success. To win, comment on this post here.
————————————
Win Tickets ($72): Portland Baroque Orchestra Presents Handel's Messiah @ First Baptist Church | 2019 Holiday / Christmas Tradition, Performed on Period Instruments (December 13)
Hallelujah! Artistic Director Monica Huggett takes the stage to lead one of the most-performed works in musical history – Handel's Messiah. To win, comment on this post here.
————————————
Win Tickets ($50): Gingerbread House Party @ Hip Chicks Do Wine | All Ages, 2019 Portland Holiday/Christmas Celebration, House + Ingredients, Drinks (December 13-15, 20-21)
Join us for a fun afternoon of decorating your own personal Gingerbread House while sipping on Wine. To win, comment on this post here.
————————————
Win Tickets ($105): Judy Collins – 2019 Holidays & Hits @ Aladdin Theater | Contemporary & Folk Christmas Favorites (December 18)
Judy Collins has thrilled audiences worldwide with her unique blend of interpretative folksongs and contemporary themes. Her impressive career has spanned more than 50 years. To win, comment on this post here.
————————————
Win Tickets ($60): Fruit Bats @ Aladdin Theater | Pop, Rock, Indie (December 18)
When Fruit Bats announced its new album and signing to Merge Records late last year, singer/songwriter Eric D. Johnson did so by "Getting in a Van Again." The 15-minute mockumentary presented a surrealist view of the music industry, while teasing the very real themes explored on Gold Past Life—Released on June 21, 2019. To win, comment on this post here.
————————————
Win Tickets ($70): The Bell Ringer @ Portland's Aladdin Theater | A 2019 Holiday Rock Opera Featuring Members of Trans-Siberian Orchestra (December 21)
The new holiday rock opera The Bell Ringer is coming to the Aladdin Theater. The show features former Trans-Siberian Orchestra members Jody Ashworth and Valerie Vigoda, and delivers a powerful and inspiring experience in the early TSO tradition, combing rock music with poignant storytelling. To win, comment on this post here.
————————————
Win Tickets ($90): 2020: A Space Oddity Portland New Year's Eve Celebration w/ The Polish Ambassador @ Crystal Ballroom | w/ Random Rab, Wildlight, Weird is the New Normal, An Interdimensional Soirée (December 31)
The Polish Ambassador (real name David Sugalski) is raising the bar for what it means to be a professionally touring musician. Sure, the electronic musician lays claim to producing the sweetest beats this side of the Milky Way Galaxy, but the world's funkiest diplomat is also using his popularity to steer the millennial generation toward a nourishing and sustainable way of relating with art, community and the planet. To win, comment on this post here.
————————————
Win Tickets ($60): Grammy Award Winners The Infamous Stringdusters, Yonder Mountain String Band @ Crystal Ballroom | All-American Bluegrass & Rock (January 17)
For the album, the GRAMMY® Award-winning quintet — Andy Falco [guitar], Chris Pandolfi [banjo], Andy Hall [dobro], Jeremy Garrett [fiddle] and Travis Book [double bass] — expanded their signature sound by perfecting their seamless fusion of all-American bluegrass and rock. To win, comment on this post here.
————————————
Win Tickets ($87): Grace Potter @ Crystal Ballroom | Rock, Pop, Multi-instrumentalist (March 13)
Potter's seventh full-length and first release for Fantasy Records, Daylight was created in close collaboration with producer/mixer/engineer Eric Valentine. In constructing the album's wild collage of rock-and-roll, blues and soul, Potter tapped into her tightly honed musicianship while harnessing the untamed energy of her live performance for the very first time. To win, comment on this post here.
————————————
Win Tickets ($80): Queensrÿche @ Crystal Ballroom | Metal, Rock, Hard Rock, John 5 Eve to Adam (February 4)
Queensrÿche have never been a band to rest on their laurels. In a career set against the new-millennium's backdrop of cultural chaos, they've remained a constant; musically innovative and lyrically thought-provoking. One of rock's most respected names who have weathered the storm and emerged in 2019 with The Verdict. It's an album that echoes Queensrÿche's three decades of career high-points while pushing ahead with the confidence and urgency of a band just now coming into its own. To win, comment on this post here.
————————————
Win Tickets ($59): Galactic featuring Anjelika Jelly Joseph Dirty Revival @ Crystal Ballroom | New Orleans jazz-funk Monsters (March 23)
Galactic's first new studio album in more than three years, ALREADY READY ALREADY – released on their own Tchuop-Zilla Records – sees the renowned New Orleans-based instrumental outfit taking a distinctly contemporary approach towards their own progressive sound, interpolating modern rhythms and electronic instrumentation within the house-shaking framework of the Crescent City's funk pop 'n' roll. To win, comment on this post here.
————————————
Win Tickets ($50): Fleshgod Apocalypse featuring the Veleno Quartet @ Crystal Ballroom | w/ The Agonist, Italian Grandmasters of Orchestral Death Metal (April 2)
Italian grandmasters of orchestral death metal Fleshgod Apocalypse are finding spontaneity rewarding on new album, Veleno. To win, comment on this post here.
————————————
Win Tickets ($36): Clark Beckham @ Lola's Room | American Idol Runner Up, Soul, R&B, Pop (April 9)
Clark's killer vocals and profound music abilities as a multi-instrumentalist has led him on a journey from busking on the streets to performing on national television in front of millions of viewers. To win, comment on this post here.
————————————
Note: People who enter our contests are subscribed to our weekly Thursday events newsletter. You can unsubscribe any time. We do not give your email or info to any third party unless needed to collect tickets or prizes when you have won a contest.
————————————