From our sponsors: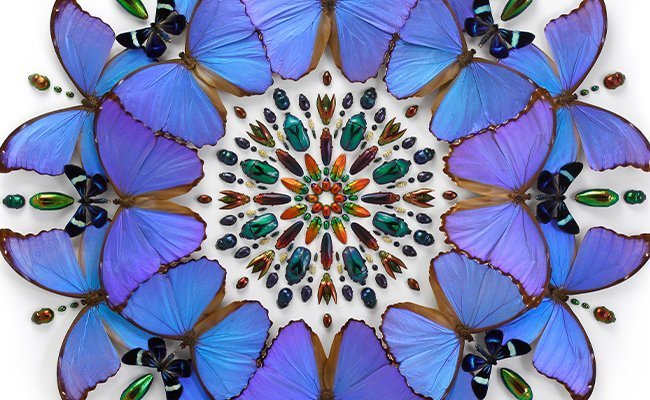 Exquisite Creatures
Now on display through January 2020
All Ages | Included w/ Museum Admission
Closed Mondays
$10.50 Youth, $12 Seniors, $15 Adults
More info: omsi.edu
OMSI
1945 SE Water Ave, Portland, OR 97214
Creepy? Crawly? Captivating.
It's not every day you get an up-close view of rare organisms from around the world—including jewel-like beetles, parrot wings from Brazil, iridescent butterflies from Thailand, something actually called the tarantula hawk spider wasp—right here in Portland. But OMSI's newest exhibit, Exquisite Creatures, will get you thinking about that weird and wonderful intersection where art, science, and nature meet.
Oregon-based artist Christopher Marley gathers these unique organisms in an environmentally sensitive manner. Through careful preservation and masterful arrangements, Marley pays tribute to their profound design and beauty, showing that even the most off-putting creatures require admiration and protection.