From our sponsors: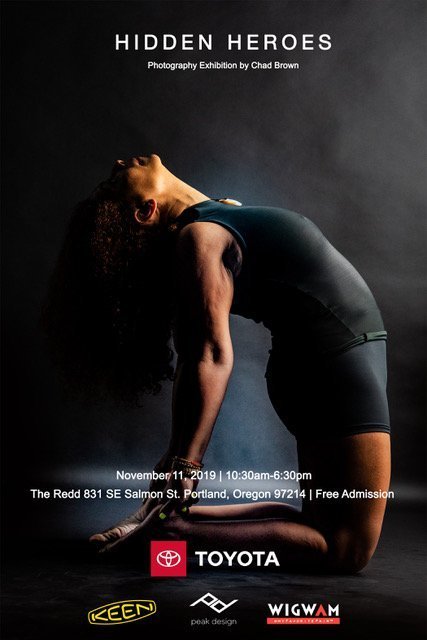 Hidden Heroes
November 11, 2019
10:30am – 6:30pm | Free | All Ages
More info: Facebook
The Redd on Salmon
831 SE Salmon Street, Portland, OR 97214
The Hidden Heroes Photography Exhibition on Monday, November 11from 10:30am – 6:30pm. Located at The Redd Building 831 SE Salmon St. Portland, Oregon 97214. The exhibition is to raise awareness of our veterans who have served our country and where their roles are at in our communities today!
The Exhibition will showcase the photography of Chad Brown, a decorated U.S. Navy Veteran, and feature the hidden heroes – who they are, as well as where they serve today, striving forward for themselves, their communities, and the world. The art on display will highlight the hidden heroes, who are artfully photographed alongside the American flag. Each presentation will offer audio recordings of the heroes telling the stories of their military experiences and life walk.
Alongside the Hidden Heroes Exhibition will feature Toyota – a proud sponsor and support of United States veterans. Toyota will showcase a Toyota truck at the Exhibition, alongside Brown's photography, and have multiple representatives on site to engage veterans interested in joining the Toyota team. Toyota continually supports and hires veterans seeking employment and the Hidden Heroes Exhibition is the ideal venue to continue these efforts. Join us! And be inspired!