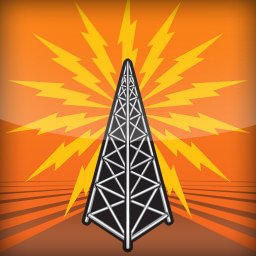 Pipeline is once again giving away many Portland event tickets this weekend including X Ambassadors, JB Smoove, New Year's Eve & more!

————————————
Win Tickets ($20): Vortex presents Samuel E-M & The Joyful Noise w/ Hafa @ The Goodfoot Pub & Lounge | Neo-blues – Soul Pop Band (October 24)
Samuel Eisen-Meyers is a Portland based guitarist, singer/songwriter and band leader. He has supported local, regional and national acts for the last 10 years on the road and in the studio. His 4 piece, neo-blues – soul pop band, The Joyful Noise is made up of a young cast of Portland's rising stars. To win, comment on this post here.
————————————
Win Tickets: Monster Mash Halloween Party @ The Goodfoot Pub & Lounge | Get on Up w/ Takimba & DJ Saucy (October 26)
Join us for another sweaty, ecstatic night on the dance floor with Get On Up! Takimba (Melting Pot Sounds, Heartbeat Silent Disco) and Dj Saucy will be spinning, re-mixing and mashing up hip-hop, funk and soul from the get go till the doors close. Tonight is a Halloween themed Get on Up, so come in costume and get spooky! To win, comment on this post here.
————————————
Win Tickets ($65): Rolston String Quartet @ Alberta Rose Theatre | Death and the Maiden, Metamorphoses Nocturnes (October 27)
Join the Rolston String Quartet, known for their "electrifying performance" (Strings Magazine), for a program of emotionally-haunting and eerie string quartets including Schubert's macabre Death and the Maiden, Mendelssohn's tempestuous String Quartet No. 2 in A Minor, Op. 13, and Metamorphoses Nocturnes by 20th-century composer György Ligeti, known for his music in Stanley Kubrick's 2001: A Space Odyssey. To win, comment on this post here.
————————————
Win Tickets ($24): Dating Pool: The Game Show @ Doug Fir Lounge | An Inclusive Live Dating Game Show! (October 27)
Welcome to the Dating Pool, an inclusive live dating game show where your favorite Portland weirdos get a chance to meet the date of their dreams, or at least have fun trying. To win, comment on this post here.
————————————
Win Tickets ($60): Whitney @ Revolution Hall | Indie, Rock, Folk (October 28)
Whitney – the Chicago-based band led by vocalist/drummer Julien Ehrlich and guitarist Max Kakacek – will embark on their first major tour since 2017 this fall. These mark some of their largest headline shows to date. Whitney released their debut album, Light Upon The Lake, in June 2016 via Secretly Canadian. To win, comment on this post here.
————————————
Win Tickets ($50): Lee Scratch Perry + Subatomic Sound System @ Aladdin Theater | Grammy Winning Dub and Reggae Pioneer (October 29)
The return of Jamaica's reggae & dub godfather! At 83 years young, Grammy winning dub and reggae pioneer Lee "Scratch" Perry shows no signs of slowing down, not his rebellious creativity nor his performance schedule. In Fall 2019, Scratch will return with a new set of music reaching from his past genre defining classics to his latest new musical experiments, aided by the technology of his long time band NYC's Subatomic Sound System, a hybrid band of new school electronics and veteran Jamaican musicians from the Black Ark era recordings. To win, comment on this post here.
————————————
Win Tickets ($70): Grammy Nominee Natasha Bedingfield @ Revolution Hall | Pop Soul Diva Songwriter (October 29)
Natasha Bedingfield grew up in London, surrounded by a culture of creativity in the arts and music after her parents immigrated from New Zealand. Inspired by her brother Daniel, who in 2001 scored his first radio hits, she began writing and soon signed a deal with BMG, followed by a much acclaimed, top-selling album, "Unwritten" that debuted at number one on the British charts. Bedingfield's rhythmic pop sound netted her Platinum artist status, a Grammy Award nomination for Best Female Pop Vocal Performance and multiple Brit Awards noms for Best British Female Artist. To win, comment on this post here.
————————————
Win Tickets ($80): JB Smoove @ Revolution Hall | Comedian, Writer, Actor, Curb Your Enthusiasm (November 1)
Born in Plymouth, North Carolina and raised in Mount Vernon, NY, Smoove is a gifted writer, comedian and actor, who continues to entertain audiences all over the world with his unique brand of comedic funk. To win, comment on this post here.
————————————
Win Tickets ($40): Portland Story Theater Presents Urban Tellers @ Nordia House | New Venue! Real, True Stories of the People of Portland (November 2)
This Urban Tellers promises to be a great evening of live storytelling: who knew that teaching English could lead to jail time, that a trip to the ER could completely change the way you live, or that a visit to the morgue could be a mystical experience? To win, comment on this post here.
————————————
Win Tickets ($50): Justin Townes Earle @ Revolution Hall | w/ Jonny Two Bags, Country, Pop, Rock (November 3)
Justin Townes Earle has done a lot of living in his 37 years. For starters, there's the quick-hit bullet points about his childhood that seem to get dredged up in every interview, article or review about the singer-songwriter and guitarist. To win, comment on this post here.
————————————
Win Tickets ($50): Reckless Kelly @ Aladdin Theater | Country Rock, Roots (November 3)
Understanding the virtuosity of Reckless Kelly requires the perspective of where the band has been. Cody and Willy Braun grew up in the White Cloud Mountains of Idaho. They moved to Bend, Oregon, and then migrated to that great musical fountainhead, Austin, Texas. To win, comment on this post here.
————————————
Win Tickets ($99): Kaitlyn Bristowe – KB Fall Crawl @ Aladdin Theater | Television Personality, Host of Off the Vine Podcast (November 6)
Caramel apples, cozy knits, pumpkin-spiced everything…but I'm no basic b*tch! I'm bringing back my Off the Vine Live Podcast Tour and this time we're taking over the west coast. Let's pour some wine, wear some scrunchies, spill some secrets, dance and get a little crazy. It's the spring break tour all over again, but this time bigger & even better! To win, comment on this post here.
————————————
Win Tickets ($44): Mono @ Revolution Hall | Tokyo-based 4 piece Instrumental Rock Band, w/ The Album Leaf (November 6)
The Tokyo, Japan based 4 piece Instrumental Rock band MONO was originally formed in 1999. Their unique approach of blending orchestral arrangements and shoegaze guitar noise in their music has been held in extremely high regard; so much so, that the band's musicianship can no longer be sustained by Rock music alone and was praised by British Musical Magazine NME as "This is music for the Gods". To win, comment on this post here.
————————————
Win Ticket ($50): We Hate Movies – Live Podcast @ Aladdin Theater | Hosts Watch Bad Movies & Rip Into Them (November 7)
For nearly a decade, We Hate Movies has been ripping on the worst movies to hit the big screen, including white-guy-karate pictures, modern-day superhero epics, or misbegotten 90s thrillers. On their first full tour of 2019, hosts Andrew Jupin, Stephen Sajdak, Chris Cabin, and Eric Szyszka bring their antic and uproarious takes on bad movies to the stage once again. To win, comment on this post here.
————————————
Win Tickets ($180): Makers & Manufacturing Awards @ Sentinel Hotel | Honoring Oregon's Largest Companies & Manufacturers (November 8)
Each year the Portland Business Journal honors the region's top manufacturing companies who drive our economy with innovation, excellence and productivity.To win, comment on this post here.
————————————
Win Tickets ($20): Portland Youth Philharmonic Presents Gershwin Piano Concerto @ Arlene Schnitzer Concert Hall | Featuring Amy Beach's Gaelic Symphony, Oscar Lorenzo Fernández's Batuque (November 9)
Portland Youth Philharmonic opens their exciting 96th season at the Arlene Schnitzer Concert Hall on Saturday, November 9, 2019, with George Gershwin's expressive, jazz inspired Piano Concerto, performed by 14–year-old Joshua Ji, winner of the 2019 Portland Piano International / SOLO Piano Concerto Competition. To win, comment on this post here.
————————————
Win Tickets ($90): Del McCoury Band @ Aladdin Theater | Grammy Award-winning Bluegrass Band (November 9)
Even among the pantheon of music's finest artists, Del McCoury stands alone. From the nascent sound of bluegrass that charmed hardscrabble hillbilly honkytonks, rural schoolhouse stages, and the crowning glory of the Grand Ole Opry to the present-day culture-buzz of viral videos and digital streams, Del is the living link. On primetime and late-night television talk shows, there is Del. To win, comment on this post here.
————————————
Win Tickets ($40): Taylor Tomlinson – Live Netflix Special Taping @ Aladdin Theater | 2 Shows, Top 10 Comedian To Watch, The Self-Helpless Podcast (November 10)
Taylor Tomlinson has been featured on Conan, MTV's Safe Word, Comedy Central's Adam Devine's House Party, was a top ten finalist on season 9 of NBC's Last Comic Standing, and her stand up special is currently streaming on Netflix. Taylor was recently honored as a Top 10 Comedian To Watch at the prestigious Montreal Comedy Festival. To win, comment on this post here.
————————————
Win Tickets ($75): X Ambassadors – The Orion Tour @ Crystal Ballroom | Rock, w/ Bear Hands, Vérité (November 15)
KIDinaKORNER/Interscope band X Ambassadors' debut album, "VHS," reflected on the events that shaped the lives of lead vocalist and lyricist Sam Harris and his older brother, keyboardist Casey Harris, growing up in Ithaca, New York. The gold-certified album, which Rolling Stone called "bombastic rock that's as stomping as it is diaristic, leavened by big-tent pop hooks and a hint of hip-hop swagger," debuted at No. 7 on Billboard's Top 200 chart and spawned the platinum-selling "Renegades," which spent 12 consecutive weeks at No. 1 on the Alternative chart, and the double-platinum "Unsteady." To win, comment on this post here.
————————————
Win Tickets ($85): Nahko And Medicine For The People, Ayla Nereo @ Crystal Ballroom | 'Take Your Power Back Tour,' Worldly Blend of Rock, Hip-hop & Alt-folk (November 23 & 24)
Nahko And Medicine For The People continue to gather dedicated members of their global Medicine Tribe of like-minded fans as they spread their positive and powerful musical message around the nation on their "Take Your Power Back" headline tour this fall. To win, comment on this post here.
————————————
Win Tickets ($50): The Dandy Warhols @ Crystal Ballroom | Alternative Rock, w/ Mother Mariposa (December 7)
Since their inception, The Dandy Warhols have sailed through, and past, shifting musical climates by keeping their art unfiltered and presenting thoughts un-mired by censorship. The band – Courtney Taylor-Taylor (vocals, guitar), McCabe (keyboards), Peter Holmström (guitar) and Brent DeBoer (drums) – have gone on world tours, had hit singles and even taken to the stage during the Greek riots. They've weathered shifts from vinyl and tape to CD, CD to digital and back to vinyl again. To win, comment on this post here.
————————————
Win Tickets ($80): Angel Olsen @ Roseland Theater | w/ Vagabon, Singer/Songwriter, Indie Folk, Rock, Alt Country (December 9)
Anyone reckless enough to have typecast Angel Olsen according to 2013's Burn Your Fire For No Witness is in for a sizeable surprise with her third album, MY WOMAN. The crunchier, blown-out production of the former is gone, but that fire is now burning wilder. Her disarming, timeless voice is even more front-and-centre than before, and the overall production is lighter. To win, comment on this post here.
————————————
Win Tickets ($50): Granger Smith featuring Earl Dibbles Jr. @ Roseland Theater | Country, Singer/Songwriter (December 13)
We created alter egos through videos to help promote the music and that's where Earl Dibbles Jr came from in the summer of 2011. It started as a short, funny video that my brothers and I filmed where my parents live in Central Texas, but it turned out to be something that completely changed the shape of my career. To win, comment on this post here.
————————————
Win Tickets ($90): 2020: A Space Oddity Portland New Year's Eve Celebration w/ The Polish Ambassador @ Crystal Ballroom | w/ Random Rab, Wildlight, Weird is the New Normal, An Interdimensional Soirée (December 31)
The Polish Ambassador (real name David Sugalski) is raising the bar for what it means to be a professionally touring musician. Sure, the electronic musician lays claim to producing the sweetest beats this side of the Milky Way Galaxy, but the world's funkiest diplomat is also using his popularity to steer the millennial generation toward a nourishing and sustainable way of relating with art, community and the planet. To win, comment on this post here.
————————————
Win Tickets ($80): Queensrÿche @ Crystal Ballroom | Metal, Rock, Hard Rock, John 5 Eve to Adam (February 4)
Queensrÿche have never been a band to rest on their laurels. In a career set against the new-millennium's backdrop of cultural chaos, they've remained a constant; musically innovative and lyrically thought-provoking. One of rock's most respected names who have weathered the storm and emerged in 2019 with The Verdict. It's an album that echoes Queensrÿche's three decades of career high-points while pushing ahead with the confidence and urgency of a band just now coming into its own. To win, comment on this post here.
————————————
Note: People who enter our contests are subscribed to our weekly Thursday events newsletter. You can unsubscribe any time. We do not give your email or info to any third party unless needed to collect tickets or prizes when you have won a contest.
————————————