From our sponsors: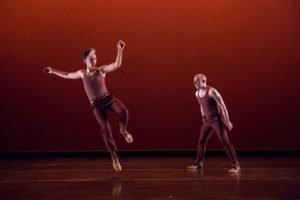 Caleb Teicher & Company
October 17-19, 2019
8 p.m. | $25-$34 | All Ages
More info: whitebird.org
Lincoln Hall
1620 SW Park Avenue, Portland OR 97201
Caleb Teicher, 2011 Bessie Award Winner, is a truly original artist. Utilizing tap dance, jazz, Lindy Hop, and a mix of other dance styles born and bred in America, his works represents a unique style of theatricality, humor, and emotional expressions and aesthetic exploration.
Whether moving to Bach's Goldberg Variations, or swing dancing to Ella Fitzgerald's famous recordings, Caleb Teicher and his remarkable company are among America's most innovative dance artists.