From our sponsors: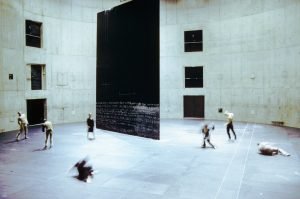 Sasha Waltz & Guests
October 10-12, 2019
7:30 p.m. | $30-$70
More info: whitebird.org
Newmark Theatre
1111 SW Broadway, Portland, OR 97205
Sasha Waltz is one of Europe's most celebrated choreographers, and White Bird is immensely proud to introduce her company and masterwork Körper (bodies) to Portland.
Life pulls the body this way and that. With audacious imagery and fearless dancers, Körper demonstrates the fundamental material substance of our bodies as we are thrown about, piled up, and ultimately liberated.