From our sponsors: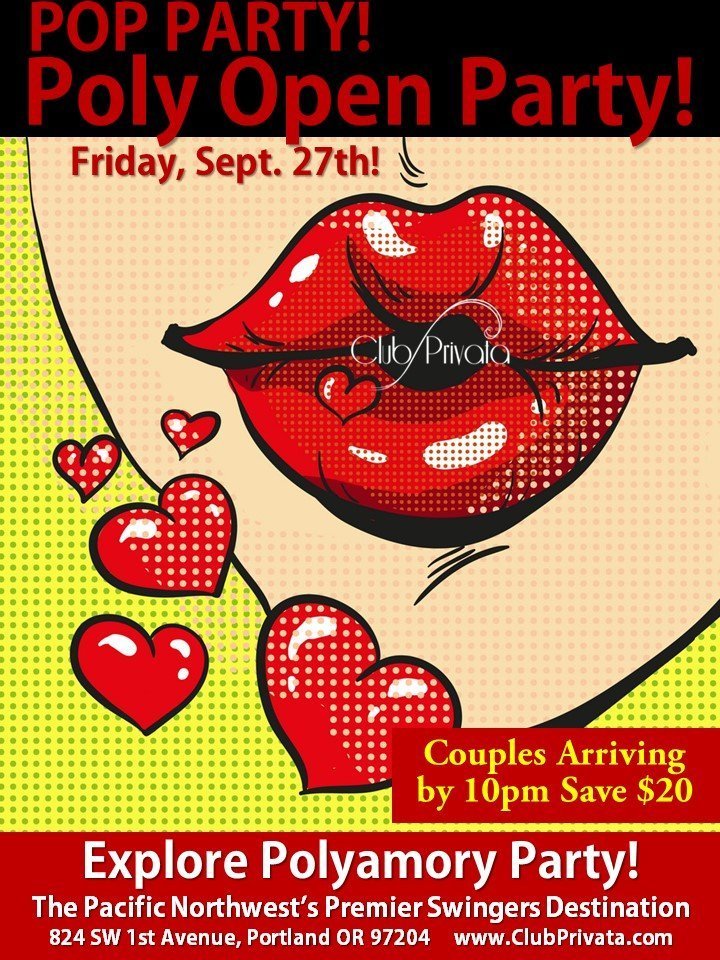 Pop Party! Poly Open Party
September 27, 2019
9 p.m. | 21+
More info: clubprivata.com
Club Privata
824 SW 1st Ave, Portland, OR 97204
Polyamory is the practice of intimate relationships involving more than two people with the consent of everyone involved. Club Privata always is at the forefront of Sex Positivity, so we celebrate those that express their sexuality openly and with multiple partners. Consensual non-monogamy is the place to show off! So, join us with an open mind and sense of adventure for P.O.P. – Our Poly Open Party! All lifestyles welcome.