From our sponsors: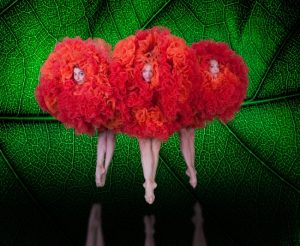 MOMIX: "Viva MOMIX!"
October 3-5, 2019
7:30PM + 2PM Sat Matinee
$30-$70 | All Ages
More info: http://bit.ly/2No9o0y
Newmark Theatre
1111 SW Broadway, Portland, OR 97205
MOMIX returns to White Bird to captivate young and old alike. In a celebration of MOMIX's 35th anniversary, Viva MOMIX! draws from all six of their latest shows, combining physicality, sensuality, and humor with spectacular imagery.