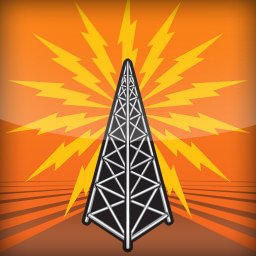 Pipeline is once again giving away many Portland event tickets this weekend including Brian Wilson, Health Care of the Future, The California Honeydrops & more!

————————————
Win Tickets: Galen Clark's Outer Orbit @ The Goodfoot Pub & Lounge | An All Star Lineup of Portland Musicians (September 5)
Drawing on influences ranging from Sly Stone to the Meters, Outer Orbit features an all star lineup of Portland musicians including Tyrone Hendrix (Prince, Jarrod Lawson), Damian Erskine (Happy Orchestra, Peter Erskine), Peter Knudsen (Ghost-note) and Mike Elson (Swatkins Positive Agenda) plus special guests. To win, comment on this post here.
————————————
Win Tickets: First Friday Superjam @ The Goodfoot | w/ DJ Magneto & Friends (September 6)
First Friday Superjam means funk, soul, disco & hip hop with DJ Magneto and Friends. Come and join the dance party! To win, comment on this post here.
————————————
Win Tickets ($72): The Mountain Goats @ Crystal Ballroom | Indie Folk, Rock (September 9)
The Mountain Goats are, for all practical purposes, the endlessly clever and prolific John Darnielle and whatever musicians he surrounds himself with, which means that while the soundscape may change from project to project, the overall tone and feel of Darnielle's work remains remarkably consistent. To win, comment on this post here.
————————————
Win Tickets ($30): Bartenders Ball @ Castaway | 3 Full Bars, Music, Games, Food Trucks (September 9)
The North West Bartender's Association is proud to invite you to the 2nd annual Bartender's Ball! The NWBA has partnered with Harbor of Hope and ALL event proceeds will go the this local charity as they fight to create safe harbors and a path to stability for Oregon's homeless population. To win, comment on this post here.
————————————
Win Tickets ($60): An Evening with George Winston @ Aladdin Theater | Rural Folk Piano (September 11)
Celebrated pianist George Winston will release his 15th solo piano album, Restless Wind, via Dancing Cat Records/RCA Records on May 3, 2019. The album is available for pre-order now. George Winston is undeniably a household name. To win, comment on this post here.
————————————
Win Tickets ($40): WHY? @ Revolution Hall | w/ Barrie, Alternative Hip Hop, Indie Rock (September 13)
The final words sung on the sixth album by WHY? are an apt place to begin: "Hold on, what's going on?" Because while there's much familiar about the oddly named Moh Lhean—mastermind Yoni Wolf's sour-sweet croon, his deadpan poet's drawl and ear for stunningly fluid psych-pop-folk-whatever arrangement—a great deal has changed in the four years that've passed since 2012's Mumps, Etc. To win, comment on this post here.
————————————
Win Tickets ($44): Go Back To School With Mortified Portland Live @ Alberta Rose Theatre | True Stories of Childhood Angst (September 15)
Come see the show that will make you laugh, cry and cringe! An amazing cast of Portlanders are ready to share their shame on stage in the live show featured in The Mortified Podcast and the Netflix documentary Mortified Nation. To win, comment on this post here.
————————————
Win Tickets ($139): Brian Wilson & The Zombies @ Arlene Schnitzer Concert Hall | Something Great From '68 Tour, w/ Al Jardine and Blondie Chaplin (September 17)
Legendary songwriter Brian Wilson began his career as a teenaged founding member of The Beach Boys, who signed with Capitol Records in July 1962 and released their first album, Surfin' Safari, that same year. The band's initial surf-rock focus was soon broadened to include other themes. Wilson's innovative vocal and instrumental arrangements for major hits including "I Get Around," "California Girls," "Wouldn't It Be Nice," "God Only Knows," and the No. 1 smash "Good Vibrations" established The Beach Boys as America's preeminent band of the 1960s. To win, comment on this post here.
————————————
Win Tickets ($48): The California Honeydrops @ Revolution Hall | Blues, w/ Daniel Rodriguez Band (September 18)
The California Honeydrops celebrate their 11th year together with the release of their latest live album, Honeydrops Live 2019 and an international tour to Australia, New Zealand and Europe. This follows the release of their 7th studio album and first ever double album, Call It Home: Vol. 1 & 2 in 2018. To win, comment on this post here.
————————————
Win Tickets ($70): Claudia Oshry: The Dirty Jeans Tour @ Aladdin Theater | Creator of @girlwithnojob, Comedy, The Morning Toast (September 19)
Claudia Oshry Soffer is the creator of the breakout Instagram account @girlwithnojob. Oshry, 24, is a former New York University student who's made a career on social media about not wanting a job. She's amassed a female-millennial-skewing audience of more than 4 million followers online, including 2.9 million on Instagram. To win, comment on this post here.
————————————
Win Tickets ($70): Adrian Belew @ Aladdin Theater | Rock with a Twist! (September 20)
Adrian Belew is a multi-instrumentalist, singer, songwriter, producer and guitar guru. Belew has released 20 critically acclaimed solo records and was the frontman, singer, co-writer and guitarist for progressive rock powerhouse King Crimson for 30 years To win, comment on this post here.
————————————
Win Tickets ($80): Eric Andre: Legalize Everything Tour Early Show @ Revolution Hall | Comedy, "Mostly 4 Millennials" (September 22)
ERIC ANDRE is the creator and host of Adult Swim's hit series "The Eric Andre Show." He's also a writer and executive producer for the network's new late night comedy "Mostly 4 Millennials," which premiered on July 1st and airs Sundays at midnight. Andre also lends his voice to the hyena 'Azizi' in Disney's reimagining of THE LION KING (July 2019), from director Jon Favreau. To win, comment on this post here.
————————————
Win Tickets ($90): Banks @ Crystal Ballroom | Alternative R&B, Pop, Trip Hop (September 26)
Banks started writing songs at the age of 15. She taught herself piano when she received a keyboard from a friend to help her through her parents' divorce. She says she "felt very alone and helpless. I didn't know how to express what I was feeling or who to talk to." To win, comment on this post here.
————————————
Win Tickets ($320): Health Care of the Future @ Hilton Portland Downtown | Panels, Awards, Examining How Technology Shapes Access to Health Care (September 27)
The most informative Health Care event in the Northwest, the Business Journal brings together futurists who will discuss and share the continuing intersection of technology and health care. We'll dive deep into how technology is shaping consumers access to health care and what breakthrough these technologies have developed! To win, comment on this post here.
————————————
Win Tickets ($36): Rising Appalachia @ Crystal Ballroom | World, Folk, Soul, "Hypnotic R&B" (October 5)
As world travelers for nearly two decades, Rising Appalachia have merged multiple global music influences with their own southern roots to create the inviting new folk album, Leylines. Remarkably the band has built its legion of listeners independently — a self-made success story that has led to major festival appearances and sold-out shows at venues across the country. To win, comment on this post here.
————————————
Note: People who enter our contests are subscribed to our weekly Thursday events newsletter. You can unsubscribe any time. We do not give your email or info to any third party unless needed to collect tickets or prizes when you have won a contest.
————————————