From our sponsors: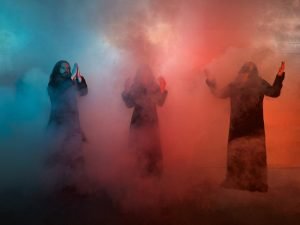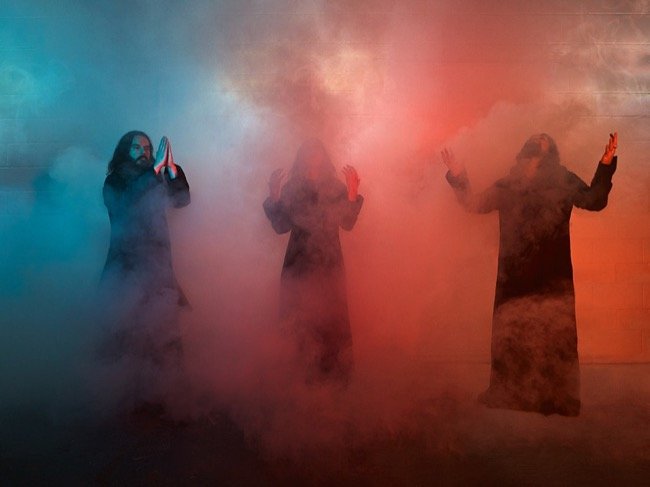 SUNN O)))
September 12, 2019
Doors 8 p.m., Show 9 p.m. | $25 ADV, $28 Doors | All Ages
More info: revolutionhall.com
Revolution Hall
1300 SE Stark St., Portland, OR
Sunn O)))) are pleased to present their first US tour since 2017, and the premier US tour of their 2019-2020 season. Including Rockefeller Chapel in Chicago, The Masonic Lodge in Detroit, The caves in Pelham, Tennessee and Brooklyn Steel NYC.
Formed in March 1998 Sunn O))) have been challenging the ways we think about music in the twenty years since. A synthesis of diverse: drone, metal, minimalism/maximalism verging on the edge of pure sonic ecstasy, meditation and trance through the power, beauty and colour of sound pressure emanating from their legendary Sunn O))) backline and their earth shaking tectonic compositions of existence, dedicated to the mysteries of life and the cosmos.
O))) has two core members : Stephen O'Malley and Greg Anderson, supported by a tribe of collaborators. From 1999's The Grimmrobe Demos to 2018's Downtown LA Rehearsal/Rifftape; from their now classic albums Black One (2006), Monoliths & Dimensions (2009), Soused (2014) & Kannon (2015) to their forthcoming to-be-revealed-but-recently-completed two 2019 album epics, founders Stephen O'Malley and Greg Anderson have forged paths and connections between the worlds of Metal, contemporary art, drone, new music, jazz and minimalism with startling results while remaining true to the eternal principles of volume, density, elasticity of time, blossoming of saturation viable only to the disciples and fetishists of electric guitar, synthesis, multiple gain stages and some of history's greatest pure valve amplification.
Papa M
American alternative rock musician born June 25, 1968 in Louisville, Kentucky.