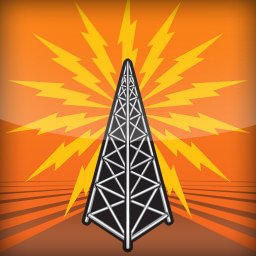 Pipeline is once again giving away many Portland event tickets this weekend including Brian Wilson, Drag Queen Brunch, Mars Retrieval Unit & more!

————————————
Win Tickets: Mars Retrieval Unit, Dorado @ The Goodfoot Pub & Lounge | Progressive Groove-rock Quintet (August 29)
Portland's progressive groove-rock quintet Mars Retrieval Unit returns to The Goodfoot, returning to the homeworld for another exploration of groove and melody. To win, comment on this post here.
————————————
Win Tickets ($50): Floydian Slips @ Revolution Hall | The PNW's Premiere Floyd Tribute Band! (August 30)
Floydian Slips make a grand return to Revolution Hall. Over the last two decades, the band has played just 42 shows, with the intent to make each one unique musically and visually. To win, comment on this post here.
————————————
Win Tickets: Jerry Garcia Celebration with Andy Coe Band @ The Goodfoot Pub & Lounge | Tribute to Guitar Hero and Folk Legend Jerry Garcia (August 31)
Join us as we celebrate the music of Jerry Garcia with the scintillating sounds of the Andy Coe Band. Originally formed to pay tribute to guitar hero and folk legend Jerry Garcia, the Andy Coe Band has evolved into the greatest jam band to come out of the Pacific Northwest in years. To win, comment on this post here.
————————————
Win BOGO Ticket ($25+): Drag Queen Brunch @ Bithouse Saloon | Disco Attire, Mimosas, Fundraiser (September 1)
Enjoy Drag Queen Brunch! The City's longest-running Drag Brunch Show hosted by Emmy-nominee, Sasha Scarlett, and a rotating cast of world-class female impersonators creating a 75-minute Brunch event that includes comedy, audience participation, celebrity tributes, laughs and glamour. Tickets include show, brunch and first mimosa. To win, comment on this post here.
————————————
Win Tickets ($50): Southern Culture on the Skids @ Aladdin Theater | w/ Johnny 7 and the Black Crabs (September 3)
The Chapel Hill, NC trio Southern Culture On The Skids have been spreading the rock and roll gospel since 1983. Rick Miller – guitar/vox, Mary Huff – bass/vox and Dave Hartman – drums, play a greasy mix of surf, rockabilly, R&B and country fried garage with a side of psych. It's a musical gumbo Miller calls "Americana from the wrong side of the tracks". To win, comment on this post here.
————————————
Win Tickets ($50): Junior Brown @ Aladdin Theater | American Country, Guitarist & Singer (September 5)
Brown's passion for Country and Western music had intensified by the late 1960's. With many prominent figures as his inspiration, he spent his nights further sharpening his musical skills in small clubs across the southwest. "I played more nights in honkytonks during the 70's and 80's than most musicians will see in a lifetime…I did so many years of that, night after night, four sets a night, 15 minute breaks; I mean after that, you gotta get good or get out." To win, comment on this post here.
————————————
Win Tickets ($139): Brian Wilson & The Zombies @ Arlene Schnitzer Concert Hall | Something Great From '68 Tour, w/ Al Jardine and Blondie Chaplin (September 17)
Legendary songwriter Brian Wilson began his career as a teenaged founding member of The Beach Boys, who signed with Capitol Records in July 1962 and released their first album, Surfin' Safari, that same year. The band's initial surf-rock focus was soon broadened to include other themes. Wilson's innovative vocal and instrumental arrangements for major hits including "I Get Around," "California Girls," "Wouldn't It Be Nice," "God Only Knows," and the No. 1 smash "Good Vibrations" established The Beach Boys as America's preeminent band of the 1960s. To win, comment on this post here.
————————————
Win Tickets ($90): Banks @ Crystal Ballroom | Alternative R&B, Pop, Trip Hop (September 26)
Banks started writing songs at the age of 15. She taught herself piano when she received a keyboard from a friend to help her through her parents' divorce. She says she "felt very alone and helpless. I didn't know how to express what I was feeling or who to talk to." To win, comment on this post here.
————————————
Note: People who enter our contests are subscribed to our weekly Thursday events newsletter. You can unsubscribe any time. We do not give your email or info to any third party unless needed to collect tickets or prizes when you have won a contest.
————————————