From our sponsors: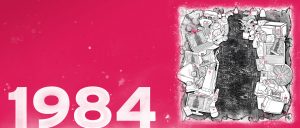 1984 – by George Orwell
September 7 – October 6, 2019
$60 GA, $30 Students | All Ages
More info + times at artistsrep.org
Imago Theatre
17 SE 8th Ave, Portland, OR 97214
Always under the watchful eye of Big Brother, Winston has nowhere to turn and no one to trust as anyone or anything could be running surveillance on behalf of the government. The Thought Police monitor society and dole out nightmarish punishments on behalf of the authoritarian Party, who propagandize 'Ignorance is Strength'. Based on the iconic novel by George Orwell, 1984 is an intense theatrical reflection of how far technology and falsifying reality has come.