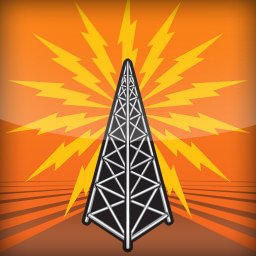 Pipeline is once again giving away many Portland event tickets this weekend including Grails, Grupo Masato, August Power Breakfast & more!

————————————
Win Tickets: Grupo Masato @ The Goodfoot Pub & Lounge | Chicha, Cumbia, Afro-Peruvian Dance Music (August 22)
Grupo Masato is a Portland-based band that plays highly dance-able music from South America. Highlighting the Chicha music that grew out of the late 1960's where Andean flute music in Peru mixed with Cumbia rhythms from Colombia and were transformed by electric guitars. To win, comment on this post here.
————————————
Win Tickets ($24): Tyrone Hendrix Album Release @ The Goodfoot Pub & Lounge | Steve Swatkins' Positive Agenda, R&B (August 24)
Portland drummer Tyrone Hendrix is a powerhouse behind the kit. His dynamic drumming has lent itself to such bands as Portland Cello Project, Farnell Newton's Othership Connection, The Quick and Easy Boys and a stint in Stevie Wonder's rhythm section. Tonight we celebrate the release of his newest album. To win, comment on this post here.
————————————
Win Tickets ($36): Grails @ Revolution Hall | w/ Nathan Bowles, Soul (August 23)
Rather than pick up where they left off, Grails take the sky-high riff-based heaviness of their earlier albums and distill it into a nuanced, widescreen opus. The perennial influences of mid-20th century Western film scores, obscure library music, and psychedelic krautrock are indelibly imprinted, but Chalice Hymnalexudes an eerie patience in unfurling the many layers of its subtle details. To win, comment on this post here.
————————————
Win Tickets ($70): The Fixx @ Aladdin Theater | Rock, New Wave (August 27)
The Fixx has been often heralded as one of the most innovative bands to come out of the MTV era. The style and substance of the band has always created a special connection with its audience. The Fixx's themes are often complex, introspective and thought-provoking and it's also been mass appeal with three #1 hits, five in the Top Five, a dozen reaching the Top Ten and millions of albums sold worldwide. To win, comment on this post here.
————————————
Win Tickets ($100): Portland Business Journal August Power Breakfast @ Sentinel | Featuring Pac-12 Commissioner Larry Scott (August 29)
Throughout his career Larry Scott has been a game changer: a bold, innovative leader with a vision for transformative change – from expansion and revitalization of the Pac-12 to equal prize money at Wimbledon and much more. Hear from him in August! To win, comment on this post here.
————————————
Win Tickets ($84): Crash Test Dummies – God Shuffled His Feet 25th Anniversary Tour @ Aladdin Theater | Full Album Set, Reunion (August 31)
Canadian rock band Crash Test Dummies will reunite for the first time in 17-years to celebrate the 25th anniversary of their seminal sophomore album God shuffled His Feet. The north American tour will launch November 23 and will feature the original line-up of Brad Roberts, Ellen Reid, Dan Roberts, and Mitch Dorge. To win, comment on this post here.
————————————
Win Tickets ($139): Brian Wilson & The Zombies @ Arlene Schnitzer Concert Hall | Something Great From '68 Tour, w/ Al Jardine and Blondie Chaplin (September 17)
Legendary songwriter Brian Wilson began his career as a teenaged founding member of The Beach Boys, who signed with Capitol Records in July 1962 and released their first album, Surfin' Safari, that same year. The band's initial surf-rock focus was soon broadened to include other themes. Wilson's innovative vocal and instrumental arrangements for major hits including "I Get Around," "California Girls," "Wouldn't It Be Nice," "God Only Knows," and the No. 1 smash "Good Vibrations" established The Beach Boys as America's preeminent band of the 1960s. To win, comment on this post here.
————————————
Note: People who enter our contests are subscribed to our weekly Thursday events newsletter. You can unsubscribe any time. We do not give your email or info to any third party unless needed to collect tickets or prizes when you have won a contest.
————————————