From our sponsors: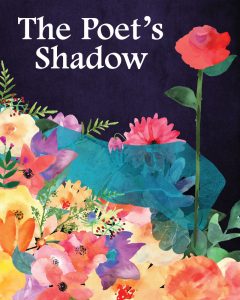 The Poet's Shadow
Friday, August 23 @ 7pm
Saturday, August 24 @ 7pm
Sunday, August 25 @ 2pm (sensory friendly)
Wednesday, August 28 @ 7pm (headsets with audio description available)
Thursday, August 29 @ 7pm (ASL Interpreted)
Friday, August 30 @ 7pm
Saturday, August 31 @ 2pm
Recommended for 5+ | $21 adults | $15 children/students
More info: phamepdx.org
Hampton Opera Center
211 SE Caruthers St.
More info: portlandopera.org
A contemporary and original fairy tale, The Poet's Shadow tells the story of Elizabeth, a young poet who, in despair following a break up, writes a series of poems that take on a life of their own. In search of resolution, she embarks on a quest that will challenge everything she knows about courage, strength, and love.
The Poet's Shadow was written by PHAME artists in collaboration with Portland Opera. The production features artists with developmental disabilities at every stage of the process, not just writing and performing the opera, but also composing the music, designing the costumes, creating set design elements, and more. Headsets with audio assist available at every show!