From our sponsors: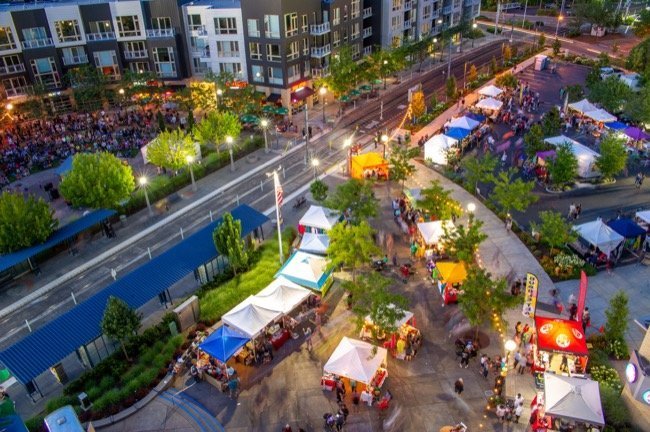 Beaverton Night Market
August 17, 2019
5-10p | All Ages | FREE
More info: beavertonoregon.gov
The Round
12725 SW Millikan Way, Beaverton, OR 97005
The Beaverton Night Market exists to create a vibrant, intercultural, family-friendly space that is reminiscent of night markets internationally. The Market offers a culturally-relevant evening activity and gathering space with ethnic food and crafts for families of all backgrounds in Beaverton.
Celebrating its fifth year, the market features area vendors from many regions of the world sharing handmade crafts and goods representing their cultural roots. Visitors can sample delicacies from Egypt, Cuba, East Africa, Mexico, India, Southeast Asia and more!
Performances include Chinese Lion Dance, Peruvian folkloric dance, Turkish piano and song, Afghan dance and Puerto Rican cumbias. In addition, kids' activities, city information and community resources will round out the event.
Admission is free. All vendors accept cash and some vendors will accept debit/credit cards. An ATM machine will be onsite near the Information Booth.
GETTING TO THE EVENT
Bus service, ride share, biking or walking to the events is encouraged. The following bus routes are recommended: Bus Numbers: 57, 20
MAX Blue: Beaverton Central MAX Station Westbound
Area parking for this event is limited. Alternate transportation is strongly encouraged.
SW Millikan Way will be closed from SW Rose Biggi to the parking garage entrance on SW Millikan Way from 4:30 to 10:30 p.m. to allow for pedestrian crossing
Offsite parking with free shuttle service from the Beaverton City Library and Beaverton High School will be available from 4:30 to 10:30 p.m.
ABOUT BEAVERTON NIGHT MARKET
Beaverton Night Market is hosted by the city's Diversity Advisory Board (DAB) and is an action item in the Diversity, Equity & Inclusion Plan. This vibrant, intercultural event is reminiscent of night markets experienced internationally.