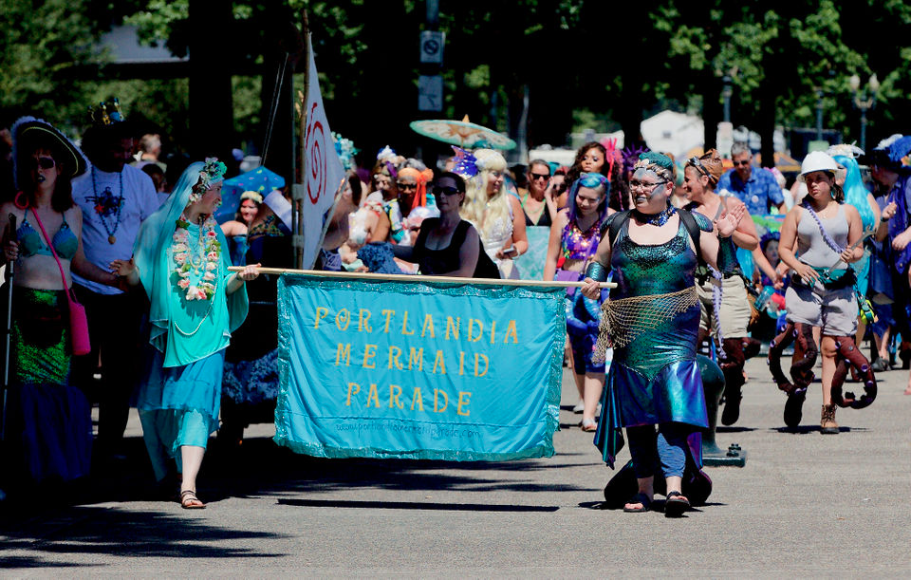 ​The 4th annual Portlandia Mermaid Parade is happening on Saturday July 27th, 2019 and it is a FREE family friendly, gender neutral, and body positive event celebrating water mythology and all things mermaid!
———————————————
Related Portland Events & Giveaways
———————————————
From press release: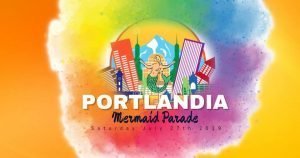 Portlandia Mermaid Parade
July 27, 2019
12 noon-4pm | FREE
More info: Facebook
Japanese American Historical Plaza (downtown PDX waterfront)
2 NW Naito Pkwy, Portland, OR 97209
Portlandia Mermaid Parade is FREE, family friendly, grassroots artistic event aimed at celebrating our community connection to Portland's rivers, port history as well as celebrating all things mermaid and water myth related.
The name 'Portlandia' is in honor of the river goddess sculpture created by Raymond Kaskey, currently located above the entrance of the Portland Building located in downtown PDX. Portlandia is the second-largest copper repousse' statue in the United States, after the Statue of Liberty.
The Portlandia Mermaid Parade is also intended to celebrate the living culture of professional mermaid entertainers now thriving in Oregon and through out the NW who help to bring the magic, mythology, of water myths to people everywhere. The Portlandia Mermaid Parade also recognizes the increasing struggle for creatives in the region to express their artistic ventures without the negative impacts of gentrification, and other limits placed upon them.
The parade is a revitalization of Portland's long artistic energy, and an opportunity for creatives to have a more public forum for fantasy based self-expression.
Photos