From our sponsors: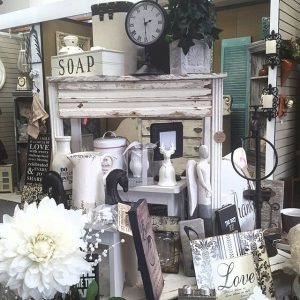 Junk Refunk Street Market
August 3, 2019
9a-5p | FREE | All Ages
More info: junkrefunkmarket.com
Downtown Canby's Wait Park
300 N Holly, Canby, OR 97013
One of the best Outdoor Markets in Oregon' as mentioned by 'Flea Style Magazine'. Junk Refunk Street Market is now in its 5th year and attracts thousands each year.
Over 120 carefully selected vendors, offering something for the home, personal, and pure inspiration. Many re-loved, re-purposed Handcrafted Artisan products in various styles. Rustic, Retro- Vintage, French Country, Mid Century and more. Bring the family. Food Carts, Restaurants and Bars offering Junk Refunk Specials.
Shop, eat, dine, Shop and then go home with something unique. Our local Farmers Market will also be nearby for all those healthy goods to choose from.
Parking is free! Come early! Market is 9am-5pm. Saturday 3rd August, 2019.