From our partners: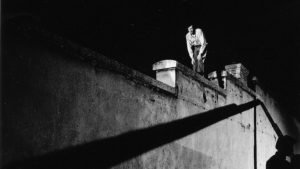 A Man Escaped
July 26-28, 2019
Friday & Saturday @ 7 pm & 9:30pm
Sunday @ 3 pm
Admission is FREE for PSU students & faculty w/ID.
$4 for all other students & seniors.
$5 General Admission
More info: 5thavecinema.com
5th Avenue Cinema
510 SW Hall St., Portland, OR
(503) 725–3551
A Man Escaped (35mm)
Dir. Robert Bresson (1956); France, 101m
Starring: François Leterrier, Charles Le Clainche, Maurice Beerblock
French with English subtitles
Programmed by: Amy Epperson
Lauded for his spare, ascetic approach to filmmaking, Bresson is nonetheless capable of capturing deep emotion in his films. This is precisely the case with A Man Escaped, a film which showcases Bresson's trademark use of nonprofessional actors and a taut narrative structure, while operating as one of the most suspenseful and affecting prison escape movies of all time.
Based on the prison memoirs of his fellow French Resistance member André Devigny, who made a daring escape from a Nazi prison camp—as well as Bresson's own stint in a Nazi prison—A Man Escaped tracks an ingenious prisoner as he escapes from confinement, using the exact methods that Devigny employed during his successful attempt. Often considered Bresson's masterwork, this paramount specimen of minimalist French cinema keeps viewers hoping—and doubting—until the very last scene.
About 5th Avenue Cinema
Oregon's only student run cinema has been operating non-profit since 1989. Our goals are to provide further education for PSU students interested in film, as well as a fun place for people to see something they wouldn't ordinarily get to see on the big screen. The general public is always invited to attend and there is FREE POPCORN at every show. Our feature films are presented on 35mm film, with the occasional screening on our rare Norelco 16mm projector.