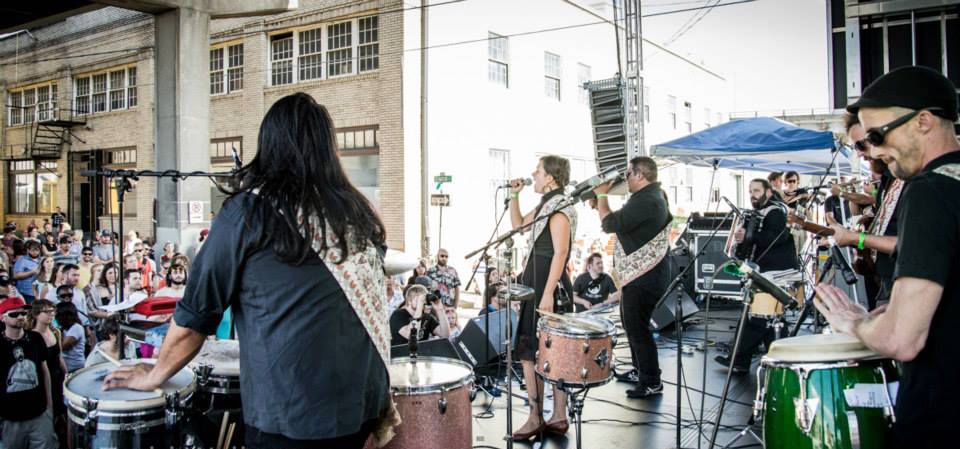 One of the nation's few free, all ages, and all-volunteer music festivals, PDX Pop Now! festival returns July 20-21 showcasing Portland's incredibly diverse musical talent.
———————————————
Related Portland Events & Giveaways
———————————————
From website:

PDX Pop Now
July 20-21, 2019
Saturday | July 20th: 12pm – 1 am
Sunday | July 21st: 12pm – 10pm
All Ages | FREE
More info: pdxpopnow.com
Underneath the Hawthorne Bridge
201 SE Madison St., Portland, OR 97214
The 16th annual PDX POP NOW! festival will take place Saturday, July 20th and Sunday, July 21st at AudioCinema underneath the Hawthorne Bridge.
The Festival is free and always all ages!
Food carts will be on site, as well as a beer garden with all proceeds going toward putting on the festival.
Street Fair!
Beer Garden!
Rigsketball!
Food Carts!
✨ 2019 Lineup ✨
Saturday-Sunday, July 20-21
Adebisi
BRUCE
Body Shame
Brown Calculus
Coast2c
CobraThief
Cry Babe
Danny Sky
ePP
Federale
Gaytheist
Help
Mane Of The Cur
Mo Troper
Mope Grooves
NEYBUU
Nick Delffs
Plastic Cactus
Pleasure Curses
Raquel Divar
S.E.C.R.E.T.S
Schaus
SSOLD
Stevo The Weirdo
Voodoo Dollz
Vueltas
Wes Youssi and The County Champs
More info at: http://pdxpopnow.com/lineup2019/
Beer Garden Featuring: Cider Riot Barelic Brewing Co., Fort George Brewery, Montucky Cold Snacks, Portland Cider Company
Food Trucks: AutoBahn Coffee, Ben & Jerry's, The Bob Mediterranean Cuisine, Koi Fusion, Spotlight Food Truck, Tall Boy Fish & Chips
On-Site Tattoos by Inkbus Tattoo
See you under the bridge! 👟👟