From our sponsors: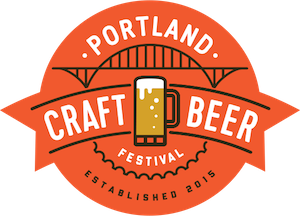 Portland Craft Beer Festival
July 4-7, 2019
$25 For a cup w/ 10 Tickets
Thursday – Saturday 21+ | Sunday All Ages
Tickets: portlandcraftbeerfestival.com
More info: portlandcraftbeerfestival.com
Fields Neighborhood Park
1099 NW Overton St., Portland, OR 97209
Portland Craft Beer Festival is excited to announce our 5th annual festival at The Fields Park in NW Portland July 4th – 7th, kicking off Oregon Craft Beer Month. Our event is the only opportunity for the public to taste a substantial representation of beers originating from Portland, Oregon breweries. Choose from over 120 beers to sample from 55 local breweries including Lagers, Sours, Stouts, Belgians and IPAs, showcasing the breweries mostly from within the Portland city limits. Sip local Ciders and wine, too. Our regional guest beer trailer will feature beer from 7 breweries from Southwest WA and the Oregon Coast.
PCBF features several local food carts, including Urban German, Pig Sauce BBQ, Koi Fusion, and new …….. We will also have numerous games such as corn hole, pinball & ping pong, along with booths for local businesses. A children's market will be set up to start our Family Day on Sunday.