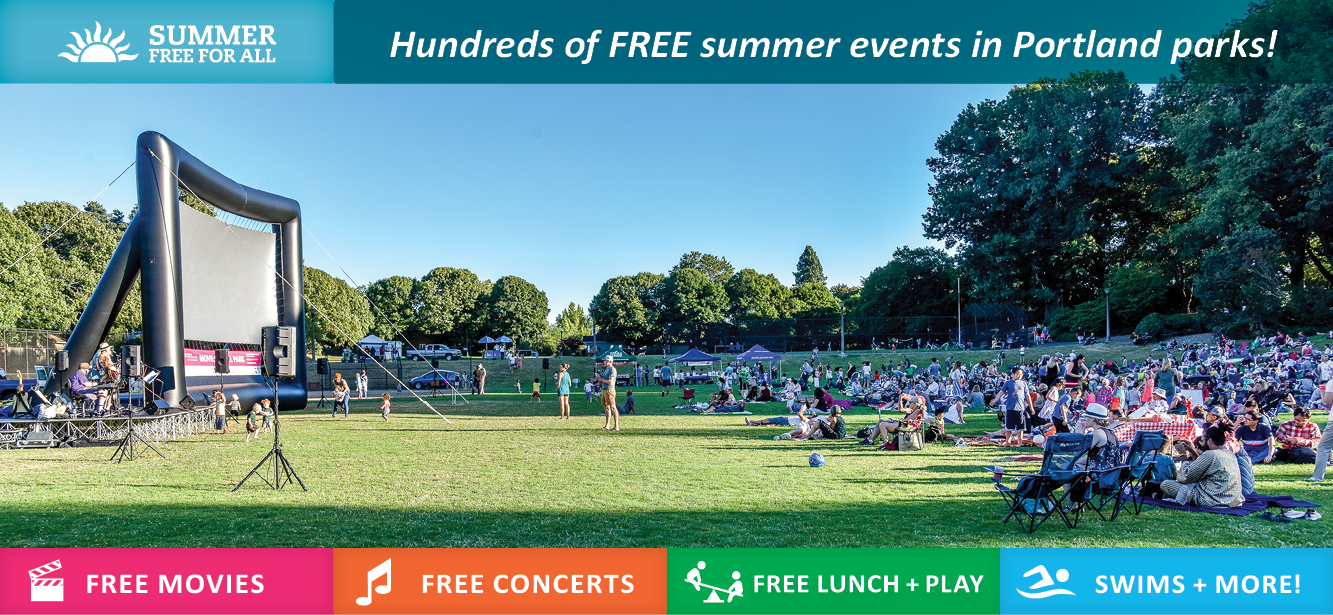 The summer of 2019 marks the 13th season of Movies in the Park throughout Portland communities!
Evening after evening, summer nights in Portland parks offer families and friends the perfect backdrop to renew connections. Since 2007, crowds have gathered in parks to experience cinematic magic in an outdoor setting. The program has grown from 13 movies to a run of 32 movies screened during a 13-week schedule in 2018. What better and affordable way to enjoy a pleasant summer evening with family and neighbors?
———————————————
Related Portland Events and Info:
———————————————
2019 Portland Concerts in the Park Schedule
Click here for schedule updates and weather info.