From our sponsors: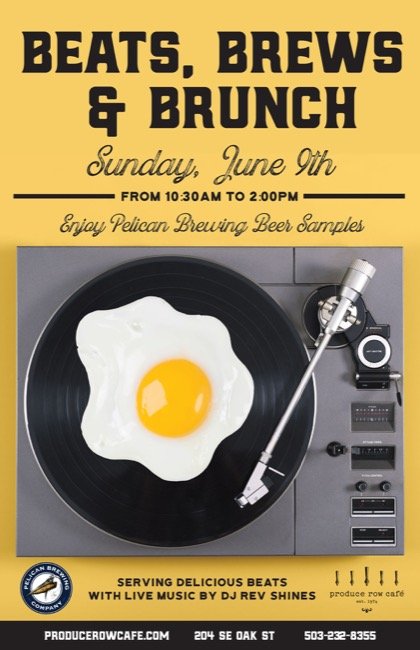 Beats, Brews & Brunch at Produce Row Cafe
June 9, 2019
10a-2p | Free admission
More info: Facebook
Produce Row Cafe
204 SE Oak St., Portland, OR
Join us on Sunday June 9th from 10am-2pm with DJ Rev Shines, for delicious Pro Row brunch & free beer tastings and SWAG from our friends at Pelican Brewing Company!
Tastings will include Pelican Brewing's Fly N Dry Brut IPA, Sea N Red, Kolsch, 3 Capes IPA, and Hazy Rock Juicy IPA.
Check out DJ Rev Shines on IG at @revshines
See our brunch menu.
Learn more about Pelican.