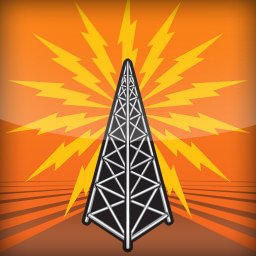 Pipeline is once again giving away many Portland event tickets this weekend including After Funk, Last Podcast on the Left, Girls Gotta Eat & more!

————————————
Win Tickets ($20): After Funk @ The Goodfoot | Toronto-based Funk, Rock & Soul (May 23)
Championing a new and unique sound, After Funk has been bringing their infectiously fun yet thoughtful music to audiences across North America. The Toronto based funk, rock and soul family have been touring relentlessly for years and have no plans of slowing down anytime soon. To win, comment on this post here.
————————————
Win Tickets ($155): Memorial Day Weekend Celebration @ Club Privata | 3 Days if Nonstop Partying, Pacific NW's Premier Swingers Destination, Bikini Contest, Discounted Admission (May 24-26)
CLUB PRIVATA'S MEMORIAL WEEKEND PARTY! Club Privata is planning 3 days of non-stop partying as The Pacific Northwest's Premier Swingers Destination. Friday is Day 1 and we're offering All American good times with dancing, drinks and picnic foods perfect for this first big 3-day weekend of Summer. To win, comment on this post here.
————————————
Win Tickets ($30): Stevie Wonder Goes to Brazil w/ POPgoji and Special Guests @ The Goodfoot | Pop Soul (May 25)
POPgoji is a large dance band mashing up Brazilian rhythms with pop-soul lyrics based in Portland, Oregon. In 2013, percussionist Michael Galen wanted to build on the vibrant energy of local samba jam sessions (pagodes) by making it easier for non-Portuguese speakers to participate fully. With this intention in mind, he rallied a group of versatile musicians to combine Brazilian rhythms with American Pop-soul. To win, comment on this post here.
————————————
Win Tickets ($70): Death @ Crystal Ballroom | w/ Worws, Detroit Protopunk Group (May 26)
Detroit band Death has reached legendary status through both their amazing story as portrayed in the highly-acclaimed documentary/film "A Band Called Death," and has cultivated enthusiastic audiences worldwide through their amazing live performances. This year marks the 10th anniversary since the world of rock 'n' roll discovered Death's legendary music and 1975 LP entitled For The Whole World To See. To win, comment on this post here.
————————————
Win Tickets ($50): Funhouse Lounge Presents Triassic Parq, The Musical! | Sex, Religion, Gender Identity … and Raptors! (May 30)
Triassic Parq, the Musical is a raucous musical retelling of that famous dinosaur-themed film, this time seen from the dinos' point of view. Chaos is unleashed on their not-so-prehistoric world when one of their all-female clan spontaneously turns male! The mutation spawns a chain reaction of identity crises, forcing the dinosaurs to question the very facts of life they've always held as truth. The Q stands for truth. To win, comment on this post here.
————————————
Win Tickets ($100): Portland Business Journal's May Power Breakfast @ Sentinel Hotel | Featuring Esina Alic, CEO & President, Insitu, a Boeing Company (May 30)
Insitu designs and develops high-performance unmanned aircraft systems under the umbrella of the world's largest aerospace company, The Boeing Company. Atop the helm is Esina, who stepped into the role in April of 2018. Previously, she held executive positions at The Boeing Company and Insitu and most recently worked at Adidas as the VP of Global Operations, Strategy and Programs. To win, comment on this post here.
————————————
Win Tickets ($60): Girls Gotta Eat @ Aladdin Theater | The Hilarious & Uncensored Podcast From Ashley Hesseltine and Rayna Greenberg (May 31)
Why do guys just want to f*ck you once then watch your Instagram stories until the end of time? How do you get over a breakup when you feel like you're gonna die? When should you give it up? My boyfriend takes morning baths: IS THIS WEIRD? These are all questions answered on Girls Gotta Eat — a hilarious and uncensored podcast from Ashley Hesseltine and Rayna Greenberg (the ladies behind Instagram sensations @BrosBeingBasic and @OneHungryJew). GGE is a top comedy podcast on iTunes, has been reviewed as "life-changing" by thousands of listeners, and the live shows have had record-breaking sellouts in cities all across the US. To win, comment on this post here.
————————————
Win Tickets ($130): Tony Starlight's Tribute to Elton John | Celebrating the Release of Elton John Biopic Rocketman! (June 1)
Grab your funkiest set of glasses and join Portland entertainer Tony Starlight for a one-night only Tribute to Elton John. The event, held in conjunction with the release of the Elton John biopic Rocketman, will take place on June 1 at the Tony Starlight Showroom, located at 1125 SE Madison St. in Portland. Doors open at 6pm for dinner, or 7pm for the show only. To win, comment on this post here.
————————————
Win Tickets ($79): The Last Podcast On The Left @ Aladdin Theater | 3 Comedians Share Spooky and Violent Events in History (June 2)
Last Podcast on the Left barrels headlong into all things horror — as hosts Ben Kissel, Marcus Parks and Henry Zebrowski cover dark subjects spanning Jeffrey Dahmer, werewolves, Jonestown, iconic hauntings, the history of war crimes, and more. Whether it's cults, killers, or cryptid encounters, Last Podcast on the Left laughs into the abyss that is the dark side of humanity. To win, comment on this post here.
————————————
Win Tickets ($40): Portland Story Theater Presents Urban Tellers Season Finale @ The Old Church | Real, True Stories of the People of Portland (June 7)
Zig Ziglar once said that "You never know when a moment and a few sincere words can have an impact on a life." If that's something you value, then join us PDX Story Theater's 2018-19 Season Finale where you'll hear stories that will have a positive impact on you. To win, comment on this post here.
————————————
Win Tickets ($40): Heartbeat Silent Disco Presents Portland Rose Festival Rose Cruise | Portland Spirit Dance Cruise, Battle of the Decades, Costume & Dance Contest (June 7)
We are really excited to be bringing you the Rose Cruise 2019 as part of the Portland Rose Festival 2019. This year we present the battle of the decades featuring the music of the 70's, 80's and 90's, offering something for everyone on each floor of the Portland Spirit. To win, comment on this post here.
————————————
Win Tickets ($40): Mono @ Aladdin Theater | Tokyo-based 4 piece Instrumental Rock Band, w/ Emma Ruth Rundle (June 7)
The Tokyo, Japan based 4 piece Instrumental Rock band MONO was originally formed in 1999. Their unique approach of blending orchestral arrangements and shoegaze guitar noise in their music has been held in extremely high regard; so much so, that the band's musicianship can no longer be sustained by Rock music alone and was praised by British Musical Magazine NME as "This is music for the Gods". To win, comment on this post here.
————————————
Win Tickets ($80): Zoo Brew @ The Oregon Zoo | Lions & Tigers & Beers, Oh My! (June 7-8)
Kick off your summer with more than 40 of Portland's best breweries and cider houses, plus live music, keeper chats, and wildlife at the zoo! To win, comment on this post here.
————————————
Win Tickets ($60): The Flop House @ Revolution Hall | Comedy Podcast, 3 Friends Watch a Bad Movie & Then Discuss It (June 8)
The Flop House is a comedy podcast where three friends watch a bad movie and then discuss it. Since 2007, Dan McCoy, Stuart Wellington, and Elliott Kalan have taken on some of the worst in recent film, and, in the process, engaged in some of the funniest nonsense to grace the podcast airwaves, earning praise from Entertainment Weekly, Slate, The Onion A.V. Club, The Guardian, and many more in the bargain. To win, comment on this post here.
————————————
Win Tickets ($40): Bear's Den @ Aladdin Theater | Acclaimed UK Folk Band, Alternative Rock (June 8)
Acclaimed U.K. band, Bear's Den, return with their third album So that you might hear me out April 26 via Rounder Records. So that you might hear me follows 2016's critically lauded Red Earth & Pouring Rain, which debuted top 10 in the U.K. and received critical acclaim from NPR's World Café who called it, "a daydreamer's highway anthem," while BBC News furthered, "There are echoes of eighties stadium rock and Fleetwood Mac and Bruce Springsteen, two acts the pair acknowledge as an influence." To win, comment on this post here.
————————————
Win Tickets: Scandinavian Midsummer Festival @ Oaks Park | Live Entertainment, Beer, Wine, Nordic Cuisine, Lawn Games, Local Makers & More! (June 8)
In the Northern lands of the midnight sun it is traditional to warm up after a long cold winter by celebrating Midsummer with friends, food, and drinks. Decorate the Midsummer pole and make flower wreaths, indulge in Nordic summer delicacies, play games on the lawn, and enjoy the longest day of the year! To win, comment on this post here.
————————————
Win Tickets ($66): Raffi @ Keller Auditorium | Children's Entertainer, "Baby Beluga," Folk, Second Show Added (June 23)
Raffi's joyful music, concert videos and Songs to Read books have been staples of children's lives for decades. To win, comment on this post here.
————————————
Note: People who enter our contests are subscribed to our weekly Thursday events newsletter. You can unsubscribe any time. We do not give your email or info to any third party unless needed to collect tickets or prizes when you have won a contest.
————————————