From our sponsors: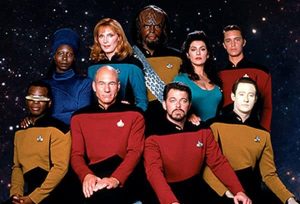 ShanRock's Triviology Presents
Make It So: Star Trek The Next Generation Quizzery!
May 26, 2019
Free | 6 p.m.
More info: shanrockstrivia.com
Spare Room
4830 NE 42nd Ave, Portland, OR 97218
Do you have what it takes to boldly go where no one has gone before at the Make It So edition of STNG Triviology? Know your gold pressed latinum from dilithium crystals? Ten Foward from a Jefferies tube? Put your geek cred to the test! Who will be a starship captain and who will be just another red shirt?