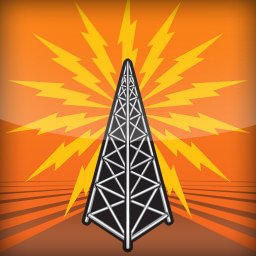 Pipeline is once again giving away many Portland event tickets this weekend including Portland's Prom, JUJUBA, Girls Gotta Eat & more!

————————————
Win Tickets: The New Dew Featuring Emily Haswell @ The Goodfoot Pub & Lounge | Progressive Soul, New Orleans Style Funk (May 16)
New Dew, as a title, is directly correlated to our image and temperament," says the progressive soul group's keyboardist, Devon DiPaolo. "Nature and green stuff has always been a musical motivator for us. Ideally, our tunes will affect you in the same ways that walking in the woods or lying in the grass does." To win, comment on this post here.
————————————
Win Tickets ($80): OMSI After Dark Presents Brunchlandia | Mouth-Watering Breakfast Food, Cocktails, Water Rockets, Science! (May 17)
Press the reset button on the week and make a reservation for you and your crew to catch up over cocktails and mouth-watering breakfast food at OMSI After Dark. To win, comment on this post here.
————————————
Win Tickets ($20): JUJUBA Featuring Nojeem Lasisi @ The Goodfoot | Full Horn Section, Rubbery Bass, Intricate Percussion (May 18)
15 years and hundreds of shows later, Jujuba continues to whip crowds into a dancing frenzy with their explosive live shows. Led by master talking drummer, Nojeem Lasisi (King Sunny Ade), the ten piece band straddles the line between Afrobeat and juju. A full horn line, rubbery bass and intricate percussion breaks combine to make Jujuba shows a can't miss good time! To win, comment on this post here.
————————————
Win Tickets ($50): The 10th and Final Portland's Prom @ Star Theater | The Prom You Wished You Had, Featuring Just People (May 18)
Fancy up, grab a date or some friends and join us for the 10th and Final iteration of your favorite Prom for Adults at Star Theater Portland. To win, comment on this post here.
————————————
Win Tickets ($50): The Strumbellas Rattlesnake US Tour 2019 @ Revolution Hall | Alternative Pop (May 21)
The Strumbellas know how to plot a long game. The six-piece collective may have rocketed to mainstream success two years ago with their breakthrough hit "Spirits," but have always been thinking one step ahead. For their new single "Salvation," out November 30, the group looked back to ideas that were hatched around the time of its eponymous debut EP in 2009, parsing through voice notes that predated the first album. To win, comment on this post here.
————————————
Win Tickets ($290): Portland Business Journal Presents 2019 CFO of the Year @ Hilton Hotel | Honoring Those Financial Pros in Oregon & SW Washington w/ Strong Record of Innovation (May 23)
The CFO of an organization is a vital and often overlooked position in creating business success. This award honors those financial professionals in Oregon and SW Washington with a strong record of innovation in their fields, outstanding performance in their businesses and a clear track record of meaningful community involvement. To win, comment on this post here.
————————————
Win Tickets ($50): Funhouse Lounge Presents Triassic Parq, The Musical! | Sex, Religion, Gender Identity … and Raptors! (May 23, 30)
Triassic Parq, the Musical is a raucous musical retelling of that famous dinosaur-themed film, this time seen from the dinos' point of view. Chaos is unleashed on their not-so-prehistoric world when one of their all-female clan spontaneously turns male! The mutation spawns a chain reaction of identity crises, forcing the dinosaurs to question the very facts of life they've always held as truth. The Q stands for truth. To win, comment on this post here.
————————————
Win Tickets ($44): Rhett Miller – Acoustic @ Aladdin Theater | Lead Singer of The Old 97s (May 24)
Lead singer of The Old 97's Rhett Miller's solo album, The Traveler, features the instrumentation of Black Prairie (membs. Of The Decemberists), Peter Buck and Scott McCaughey (membs. Of REM) and is Rhett's seventh solo effort. To win, comment on this post here.
————————————
Win Tickets ($70): Death @ Crystal Ballroom | w/ Worws, Detroit Protopunk Group (May 26)
Detroit band Death has reached legendary status through both their amazing story as portrayed in the highly-acclaimed documentary/film "A Band Called Death," and has cultivated enthusiastic audiences worldwide through their amazing live performances. This year marks the 10th anniversary since the world of rock 'n' roll discovered Death's legendary music and 1975 LP entitled For The Whole World To See. To win, comment on this post here.
————————————
Win Tickets ($50): Alicia Witt @ Lola's Room | Actress, Singer, Songwriter, FX series 'Justified' (May 26)
Alicia Witt has had an over three-decade long career, starting with her acting debut as Alia in David Lynch's classic 'Dune'. Alicia received rave reviews for her role as Paula in Season 6 of AMC's critically acclaimed series The Walking Dead. To win, comment on this post here.
————————————
Win Tickets ($119): Todd Rundgren: The Individualist Tour @ Revolution Hall | Pop, Rock, Progressive, R&B, Electronic (May 27)
American musician (vocals, guitar, bass, keyboards, drums, saxophone, theremin), singer-songwriter and record producer. To win, comment on this post here.
————————————
Win Tickets ($100): Portland Business Journal's May Power Breakfast @ Sentinel Hotel | Featuring Esina Alic, CEO & President, Insitu, a Boeing Company (May 30)
Insitu designs and develops high-performance unmanned aircraft systems under the umbrella of the world's largest aerospace company, The Boeing Company. Atop the helm is Esina, who stepped into the role in April of 2018. Previously, she held executive positions at The Boeing Company and Insitu and most recently worked at Adidas as the VP of Global Operations, Strategy and Programs. To win, comment on this post here.
————————————
Win Tickets ($60): Girls Gotta Eat @ Aladdin Theater | The Hilarious & Uncensored Podcast From Ashley Hesseltine and Rayna Greenberg (May 31)
Why do guys just want to f*ck you once then watch your Instagram stories until the end of time? How do you get over a breakup when you feel like you're gonna die? When should you give it up? My boyfriend takes morning baths: IS THIS WEIRD? These are all questions answered on Girls Gotta Eat — a hilarious and uncensored podcast from Ashley Hesseltine and Rayna Greenberg (the ladies behind Instagram sensations @BrosBeingBasic and @OneHungryJew). GGE is a top comedy podcast on iTunes, has been reviewed as "life-changing" by thousands of listeners, and the live shows have had record-breaking sellouts in cities all across the US. To win, comment on this post here.
————————————
Win Tickets ($40): Portland Story Theater Presents Urban Tellers Season Finale @ The Old Church | Real, True Stories of the People of Portland (June 7)
Zig Ziglar once said that "You never know when a moment and a few sincere words can have an impact on a life." If that's something you value, then join us PDX Story Theater's 2018-19 Season Finale where you'll hear stories that will have a positive impact on you. To win, comment on this post here.
————————————
Win Tickets ($66): Raffi @ Keller Auditorium | Children's Entertainer, "Baby Beluga," Folk, Second Show Added (June 23)
Raffi's joyful music, concert videos and Songs to Read books have been staples of children's lives for decades. To win, comment on this post here.
————————————
Note: People who enter our contests are subscribed to our weekly Thursday events newsletter. You can unsubscribe any time. We do not give your email or info to any third party unless needed to collect tickets or prizes when you have won a contest.
————————————