From our partners: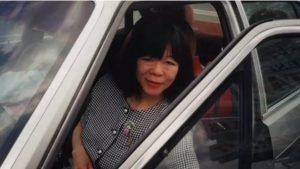 Maggie Lee's Mommy
May 10-12, 2019
Admission is FREE for PSU students & faculty w/ID.
$4 for all other students & seniors.
$5 General Admission
More info: 5thavecinema.com
5th Avenue Cinema
510 SW Hall St., Portland, OR
(503) 725–3551
Vestibular Matching Soundtrack (Digital)
Dir. McKenzie Blake (2017); USA, 9m
Preceding screening of Maggie Lee's Mommy
Maggie Lee's Mommy (Digital)
Dir. Maggie Lee (2015); USA,55m
FRIDAY, may 10th AT 7:00PM & 9:30PM
SATURDAY, may 11th AT 7:00PM & 9:30PM
SUNDAY, may 12th AT 3:00PM
An exploration of familial relationships between the filmmakers and their respective parents. Both internet-age documentaries examining life in two distinct and varied ways. Maggie Lee's Mommy is a pared down film with continual visual interest, quick cuts and dynamic editing creating an energy continued throughout Lee's analysis of life prior and after her mother's death. Blake's Vestibular Matching Soundtrack is an exploration of the result of cochlear implants given to her by parental decisions. Altering her life, community, and identity forever; a branched path of children born deaf.
About 5th Avenue Cinema
Oregon's only student run cinema has been operating non-profit since 1989. Our goals are to provide further education for PSU students interested in film, as well as a fun place for people to see something they wouldn't ordinarily get to see on the big screen. The general public is always invited to attend and there is FREE POPCORN at every show. Our feature films are presented on 35mm film, with the occasional screening on our rare Norelco 16mm projector.
Free Admission for Portland State Students