From our sponsors: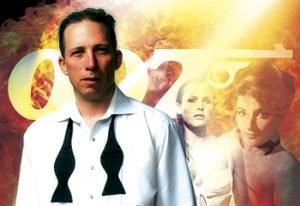 2019 James Bond 007 Experience
May 10, 2019
8 p.m. | $35-$79 | 21+
More info: tonystarlight.com
Tony Starlight Showroom
1125 SE Madison, Suite 103G, Portland, Oregon 97214
Relish in the style and the glamour of the world's most iconic spy! Dry martinis, pressed tuxedos, vivacious vixens, super villains, nifty gadgets, evil henchmen, ethereal music and vivacious vixens. And did I mention vivacious vixens?!
Vocalists Tony Starlight, Barbara Ayars and Thea Enos will be backed by a seven-piece band performing all of the great and none of the terrible James Bond themes (well, maybe they'll "dance into the fire" and sing "View To Kill" by Duran Duran,) including "Goldfinger", "Thunderball", "You Only Live Twice", "From Russia With Love", "Diamonds Are Forever", "Nobody Does It Better", "Live and Let Die" and many more. Live theatrics make this a true James Bond Experience.
Tony Starlight: Vocals and acoustic guitar
Barbara Ayars: Vocals
Thea Enos: Vocals
Warren Black: Ernst Stavro Blofeld
Kristen Behlings: Miss Moneypenny and more…
Bo Ayars: Musical director and pianist
Micah Hummel: Drums
Dennis Caiazza: Bass
Nick O'Donnell: Guitar
Dick Titterington: Trumpet
Tom Hill: Trombone
Ward Baxter: Saxophone
Sean Chiles: Lighting director
Aaron Berryman: Sound and video