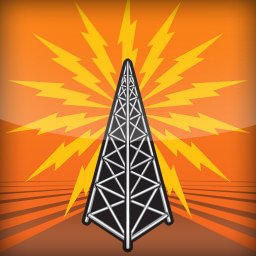 Pipeline is once again giving away many Portland event tickets this weekend including ANDAZ, Urban Tellers, SWMRS & more!

————————————
Win Tickets ($20): Video Dance Attack: Prince Tribute @ Crystal Ballroom | All Prince Music & Videos All Night, Light Show, Bouncy Floor (April 26)
Dearly Beloved, we are gathering in the Crystal Ballroom on Friday, April 26th to celebrate and dance to the music of Prince Rogers Nelson. All Prince music videos and related artists/songs all night long on our giant video screens with the Ballroom's legendary bouncy floor and amazing light show! To win, comment on this post here.
————————————
Win Tickets ($20): ANDAZ: A Bhangra/Bollywood/Desi Bass Dance Party @ The Liquor Store | DJs Anjali & The Incredible Kid, w/ Adam McCollom (SEA) on the Dhol (April 27)
"Whether it's the Desi-Latino Soundclash: Tropitaal, the Bhangra Bollywood dance party: ANDAZ, or her annual NYE rager, Anjali is the premier Portland dance DJ." -Eleven PDX 4/8/19 To win, comment on this post here.
————————————
Win Tickets: Get On Up w/ Takimba & DJ Saucy – Funk Soul & HipHop @ The Goodfoot | Funk, Mashups & Remixes (April 27)
It's cold outside but in The Goodfoot it will be nice and toasty Featuring Remixes and Mashups from all your favorite Funk. They will be teaming up throughout the night bringing 4 hours of Funk, Breaks, Hip Hop, House, Boogie & Disco remixes featuring samples and beats by an all star cast including Zapp, James Brown, Marvin Gaye, Earth Wind and Fire, Stevie Wonder, Aretha, P-funk, Prince The Ohio Players and many more. To win, comment on this post here.
————————————
Win Tickets ($50): End Of The World Tour with Gungor / The Brilliance / Propaganda @ Aladdin Theater | Pop, Contemporary Worship, Spiritual (April 27)
Michael and Lisa Gungor are curators of the Grammy-nominated musical collective simply known as Gungor. The duo uses their skills as accomplished song writers and multi-instrumentalists to tell honest and forthright stories – some personal and some allegorical. Together they've tapped their considerable musical reserves to blur genres and break expectations creating a unique magnetic expression. To win, comment on this post here.
————————————
Win Tickets ($50): Grammy Nominee Hayes Carll @ Aladdin Theater | Singer, Songwriter, Roots (April 30)
Hayes Carll is at the forefront of a generation of American singer/songwriters. A Texas native, his style of roots-oriented songwriting has been noted for its plain-spoken poetry and sarcastic humor. He was nominated for a 2016 Grammy award for Best Country Song, and American Songwriter awarded him with Song of the Year for "Another Like You" in 2011, the same year he was nominated for Artist of the Year at the Americana Awards. To win, comment on this post here.
————————————
Win Tickets ($50): Cat & Nat: #MOMTRUTHS Live @ Revolution Hall | Featuring Viral Stars Who Get Real About Parenting (April 30)
CATHERINE BELKNAP and NATALIE TELFER have been friends since they were teens, and now their video series "#MOMTRUTHS" which shares everything from toddler tantrums to sex, has turned them into viral sensations and…wait for it….authors! With seven kids between them and millions of fans on social media, they get real about the parts of parenting that somehow don't make the Instagram feed. To win, comment on this post here.
————————————
Win Tickets ($38): SWMRS @ Wonder Ballroom | Punk Rock, w/ The Regrettes, Beach Goons (April 30)
Within the opening bars of SWMRS second LP comes a sea change. You think you're in familiar rock territory with the Oakland-formed quartet when suddenly an electronic beat kicks in that throws you for a loop. The same thing happens throughout the ten tracks that make up Berkeley's On Fire – the band's most urgent, electrifying and groundbreaking record to date. To win, comment on this post here.
————————————
Win Tickets ($130): How Oregon Works: Equity in the Workplace @ Sentinel Hotel | Focusing on Workplace Challenges & Opportunities (May 2)
The Portland Business Journal continues the How Oregon Works series taking an in-depth look at workforce challenges and opportunities in the rapidly evolving world of work in Oregon. To win, comment on this post here.
————————————
Win Tickets ($40): Portland Story Theater Presents Urban Tellers @ The Old Church Concert Hall | Real, True Stories of the People of Portland (May 3)
If you've been to an Urban Tellers® show, you know that we are deeply influenced by Kurt Vonnegut's thinking: "I want to stand as close to the edge as I can without going over." Experience going right up to the edge with us. It's heroic. Uplifting. Exhilarating. To win, comment on this post here.
————————————
Win Tickets ($60): Sabertooth Music & Brew Microfest @ Crystal Ballroom | A Musical Celebration of the Crystal Ballroom's Psychedelic History, Featuring The Melvins, KHôRADA & More! (May 4)
McMenamins and Portland Mercury proudly host the Fifth Annual Sabertooth Microfest, a musical celebration of the Crystal Ballroom's psychedelic history. To win, comment on this post here.
————————————
Win Tickets: Portland Youth Philharmonic Presents Auerbach & Martinů @ Arlene Schnitzer Concert Hall | Chicago Tribune Calls the Orchestra "Brilliant in all Departments!" (May 5)
PYP concludes its landmark 95th season with the powerfully moving Symphony No. 1 by the multi-talented Russian-American composer Lera Auerbach, followed by PYP alumnus Max Blair as oboe soloist in Bohuslav Martinů's beautiful Oboe Concerto. To win, comment on this post here.
————————————
Win Tickets ($62): Mac DeMarco @ Eugene's McDonald Theatre | Singer, Songwriter, Indie, Rock (May 9)
Before you ancients out there turn your heads and scoff at the premise of a twenty-something rock-and-roll goofball calling himself an old-anything, consider this: said perpetrator, he who answers to the name Mac DeMarco, has spent the better part of his time thus far writing, recording, and releasing an album of his own music pretty much every calendar flip, and pretty much on his own. To win, comment on this post here.
————————————
Win Tickets ($30): Ezra Furman @ Aladdin Theater | Indie Rock, w/ Michael Rault, Psychedelic Rock (May 9)
Chicagoan Ezra Furman's second solo album 'Day Of The Dog' has finally gained him the attention that he deserves. Two BBC 6 Music sessions with Marc Riley and Marc's enthusiastic support have helped spread the word. To win, comment on this post here.
————————————
Win Tickets ($40): Kevin Morby @ Crystal Ballroom | Indie Rock, w/ Special Guest Sam Cohen (May 13)
Kevin Morby released his beloved solo debut Harlem River in 2013, and has released a full-length nearly every year since. His latest, 2017's City Music, is a collection Kevin says "is a mix-tape, a fever dream, a love letter dedicated to those cities that I cannot get rid of, to those cities that are all inside of me." To win, comment on this post here.
————————————
Win Tickets ($66): Raffi @ Keller Auditorium | Children's Entertainer, "Baby Beluga," Folk, Second Show Added (June 23)
Raffi's joyful music, concert videos and Songs to Read books have been staples of children's lives for decades. To win, comment on this post here.
————————————
Note: People who enter our contests are subscribed to our weekly Thursday events newsletter. You can unsubscribe any time. We do not give your email or info to any third party unless needed to collect tickets or prizes when you have won a contest.
————————————