From our sponsors: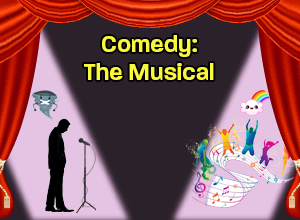 Comedy: The Musical
April 17, 2019
9 p | Free
More info: Facebook
Kickstand Comedy
16 NW Broadway, Portland, Oregon 97209
Get ready for a stand-up comedy/musical improv mash-up show! A comedian will tell jokes, then our musical improvisers will sing a funny song inspired by their punchlines.
All songs are made up on the spot and every show has its own musical theme. This month all songs will be in the style of grunge!
Comedy by:
Jason Traeger
Ben Harkins
Jamal Coleman
Musical Improv by:
Heidi Davis | Singer
Ken Bussell | Electric Guitar
Hosted by:
Chelsea Burns
Jaren George
The show is free and has a suggested $5 donation. Hope to see you there!