From our sponsors: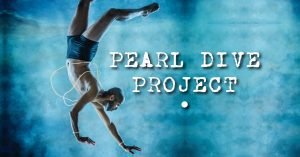 Pearl Dive Project
April 4-6, 11-13, 18-20, 2019
$41-$64 | 7:30 p.m. (special 2 p.m. show on April 13)
More info: bodyvox.com
BodyVox Dance Center
1201 NW 17th Ave., Portland, OR 97209
BodyVox returns to the Pearl Dive Project! Taking an unprecedented approach to dance-making, Artistic Directors Jamey Hampton and Ashley Roland have invited a new group of highly creative individuals who have never worked in dance before. In this unique performance experience, BodyVox asks the question: "What will happen when artists and innovators working at the peak of their profession immerse themselves in a craft they've never considered?" The Pearl Dive Project melds creative worlds in a collaboration of movement and ideas.
Introducing the Pearl Dive Project Collaborators: Matt Mahurin – Filmmaker, Ryan Noon – Art Director, Portland People – Crowd Source, Susan Seubert – Photographer, Daniel H. Wilson – Author, Sherrie Wolf – Painter, John Gorham – Portland Chef.