From our sponsors: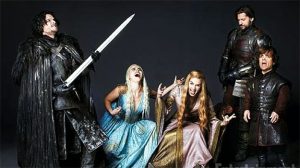 We Drink and We Know Things: Game Of Thrones Trivia!
March 31, 2019
6-9 p.m. | 21+
Free to play; max team size 5
More info: http://shanrockstrivia.com/
Spare Room
4830 NE 42nd, Portland, OR
Do your part to keep Harrenhal weird by drinking and knowing things about Game of Thrones! This pub quiz will mostly focus on the TV show, but it would be wise to have a maester with a link for the books in your camp as well. Valar Trivius!