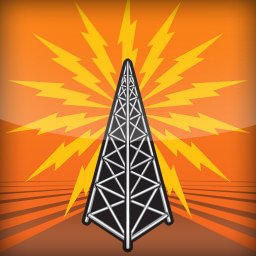 Pipeline is once again giving away many Portland event tickets this weekend including Oregon Zoo Pub Talk, Rebirth Brass Band & more!

————————————
Win Tickets ($20): Diggin Dirt @ The Goodfoot | Blues, Rock, Reggae, Afrobeat and Psychedelic Funk (March 23)
Join us as we welcome California's Diggin Dirt back to the lounge! Diggin Dirt has been planting its roots in Humboldt County since 2011 and its growth has shown no signs of slowing. Ranging from Blues, Rock and Reggae to Afrobeat and Psychedelic Funk, Diggin Dirt makes something that is all together new and old sounding at the same time. Featuring an 8 piece band with tight horns and an even tighter rhythm section, they never fail to keep the dance floor moving all night long. Whether you intend to or not, the Dirt will have you moving from your head to your toes if you happen to find yourself in the same room as this extremely funky powerhouse of a band. To win, comment on this post here.
————————————
Win Tickets ($40): Cass McCombs @ Aladdin Theater | Rock, Folk, Psychedelic, Punk, Alt Country (March 27)
Over the past decade, Cass McCombs has established himself as one of our premier songwriters. It's a career that has twisted and turned, from style to subject, both between records and within them. Diverse, cryptic, vital and refreshingly rebellious — just when you think you have him pinned down, you find you're on the wrong track. To win, comment on this post here.
————————————
Win Tickets ($24): Echos 'Even Though You're Gone' Album Tour 2019 @ Mission Theater | w/ Cxssidy, Portland-based Rock Band (March 29)
Echos, the Portland duo, fall into a genreless mist of both cinematic post-rock style instrumentation and left-of-center pop writing; paving a new path, and style along the way. Clash Magazine notes Echos are "Oddly infectious […] in an electronic haze". To win, comment on this post here.
————————————
Win Tickets ($40): Start Making Sense @ Crystal Ballroom | 7-Piece Talking Heads Tribute (March 29)
If David Byrne is one of the geniuses of modern times, then Start Making Sense is a tribute to genius. The musicians in this 7-piece Talking Heads Tribute take pride in faithfully recreating the music of Talking Heads entire career. Together they bring much of the Heads unique live show to the stage, with front man Jon Braun as a spot-on David Byrne, giving you a "once in a lifetime" experience. To win, comment on this post here.
————————————
Win Tickets ($20): ANDAZ: A Bhangra/Bollywood/Desi Bass Dance Party @ Liquor Store | w/ Adam McCollom on the Dhol, Hosted by DJs Anjali & The Incredible Kid (March 30)
ANDAZ is the longest-running Bhangra & Bollywood dance party in the world, a transportive experience that has enraptured feverishly dancing Portland crowds for more than 16 years. "DJ Anjali & The Kid have been a staple of Portland, Oregon's club scene for almost two decades, creating spaces for DJs and dancers to enjoy an international mélange of music ranging from bhangra to reggaeton." To win, comment on this post here.
————————————
Win Tickets ($32): Back Fence PDX: RUSSIAN ROULETTE @ Curious Comedy Theater | Storytellers Have 5 Minutes to Prepare a True 5-Minute Story, Featuring 2 Past Winners & 3 Runner-ups (March 30)
RUSSIAN ROULETTE is our high stakes, high-risk live storytelling show where six seasoned performers spin a giant game show wheel filled with mystery prompts. Storytellers have just 5 minutes to prepare and tell a true 5-minute story based on the prompt they land on — the audience votes for the winner! To win, comment on this post here.
————————————
Win Tickets ($50): RY X @ Aladdin Theater | Alternative, w/ Charlie Cunningham (April 1)
The power of quietly intense, passionate music to pull audiences in to an intimate space is something this Australia-born, LA-based singer excels at. After the break-out success of his minimalist EP "Berlin", Ry notched up a string of sold-out shows across Europe, the US and Australia including both the Union Chapel and Shepherds Bush Empire in 2016 alone. To win, comment on this post here.
————————————
Win Tickets ($80): Queensrÿche @ Crystal Ballroom | w/ Fates Warning, Metal, Rock, Hard Rock (April 2)
Queensrÿche first burst onto the music scene in 1982 with the release of their self-titled 4 song EP Queensrÿche. They very quickly gained international recognition and performed to sold out audiences around the world. With the follow up first full length album "The Warning" in 1984, and the ground breaking 1986 release of "Rage For Order". To win, comment on this post here.
————————————
Win A Class ($100): Spring Cocktail Classes @ New Deal Distillery | Cocktails Made Right, Right From Home, Taught by Public Provisions (April 4)
Have fun learning how to prepare, measure, and mix delicious cocktails from behind your home bar. Classes cover cocktail balance basics, as well as the proper equipment and techniques to make the perfect seasonal cocktails for you and your party guests. To win, comment on this post here.
————————————
Win Tickets ($52): Watch What Crappens @ Aladdin Theater | Comedy Podcast Featuring 2 Guys Discussing Their Favorite Bravo TV Series & Stars (April 5)
Ben Mandelker and Ronnie Karam of Watch What Crappens-a podcast that revels in all things Bravo-are taking their highly rated and much beloved show on the road. Crappens features the best friend duo discussing their favorite Bravo TV series and stars, and podcast listeners across the country are embracing their brand of humor and witty takes. Watch What Crappens averages more than 1.3 million listeners per month and has become a fixture in iTunes' top twenty ranking for TV & Film. To win, comment on this post here.
————————————
Win Tickets ($40): Damien Jurado @ Revolution Hall | Indie Rock, w/ Corrina Repp (April 5)
Spend any amount of time with Damien Jurado and he's going to talk with you about movies. Speaking about the films that influenced his 14th album, the solitary masterwork In the Shape of a Storm, Jurado tosses out a list of favorites—American Graffiti, Paris, Texas, The Last Picture Show—films in which settings serve as silent, omniscient characters. But inquire about the curious way he writes songs, the hazy manner by which he seems to channel them from beyond the beyond, and the cinematic reference point he reaches for is a surprising one. To win, comment on this post here.
————————————
Win Tickets ($40): PDX Story Theater: URBAN TELLERS @ The Old Church Concert Hall | Special Edition: Immigrants and Refugees (April 5)
This program focuses on the real, true stories of immigrants and refugees who now call Portland home. We want to humanize and build connection within our urban community. To win, comment on this post here.
————————————
Win Tickets ($50): Shook Twins "Some Good Lives" Album Release Tour @ Revolution Hall | Folk, Americana, Banjo & Guitar (April 6)
Everybody in your life will write his or her own chapter in your story. Take a step back, and you'll see the influence of your loved ones, mentors, and friends in your decisions. Shook Twins refer to these folks in the title of their fourth album, Some Good Lives. Throughout fourteen tracks, the duo—identical twin sisters Katelyn Shook [vocals, guitar] and Laurie Shook [banjo, vocals]—pay homage to everyone from a late grandpa and godfather to Bernie Sanders. To win, comment on this post here.
————————————
Win Tickets ($40): Deviance Party Night @ Club Privata | Every Third Thursday, The Sexy Kinky Party for Everyone! (April 18)
Come on out and share an evening of kink, sex, friends and music at one of Portland's most sexually kinky fetish nights! To win, comment on this post here.
————————————
Win Tickets ($30): Oregon Zoo Pub Talk: Living With Elephants | Meet w/ Shermin de Silva, Director of the Uda Walawe Elephant Research Project (April 24)
Have dinner and drinks with friends while learning about elephants from wildlife expert Shermin de Silva! Oregon Zoo Pub Talks connect you with conservation experts. To win, comment on this post here.
————————————
Win Tickets ($50): Grammy Nominee Hayes Carll @ Aladdin Theater | Singer, Songwriter, Roots (April 30)
Hayes Carll is at the forefront of a generation of American singer/songwriters. A Texas native, his style of roots-oriented songwriting has been noted for its plain-spoken poetry and sarcastic humor. He was nominated for a 2016 Grammy award for Best Country Song, and American Songwriter awarded him with Song of the Year for "Another Like You" in 2011, the same year he was nominated for Artist of the Year at the Americana Awards. To win, comment on this post here.
————————————
Win Tickets ($50): Cat & Nat: #MOMTRUTHS Live @ Revolution Hall | Featuring Viral Stars Who Get Real About Parenting (April 30)
CATHERINE BELKNAP and NATALIE TELFER have been friends since they were teens, and now their video series "#MOMTRUTHS" which shares everything from toddler tantrums to sex, has turned them into viral sensations and…wait for it….authors! With seven kids between them and millions of fans on social media, they get real about the parts of parenting that somehow don't make the Instagram feed. To win, comment on this post here.
————————————
Win Tickets ($60): Sabertooth Music & Brew Microfest @ Crystal Ballroom | A Musical Celebration of the Crystal Ballroom's Psychedelic History, Featuring The Melvins, KHôRADA & More! (May 4)
McMenamins and Portland Mercury proudly host the Fifth Annual Sabertooth Microfest, a musical celebration of the Crystal Ballroom's psychedelic history. To win, comment on this post here.
————————————
Note: People who enter our contests are subscribed to our weekly Thursday events newsletter. You can unsubscribe any time. We do not give your email or info to any third party unless needed to collect tickets or prizes when you have won a contest.
————————————