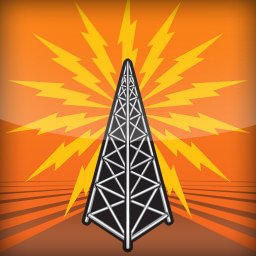 Pipeline is once again giving away many Portland event tickets this weekend including Oregon Zoo Pub Talk, Rebirth Brass Band & more!

————————————
Win Tickets ($20): St. Paddy's – Slabtown ShamRock @ Breakside Brewery | Have Some of Breakside's Award Winning Irish Stout, Drink Specials, Silent Disco, Photo Booth & More! (March 16)
Here at O'Breakside, we take that to heart. In fact, the very first beer we ever brewed was our smooth Irish Stout, also the first Breakside beer to win an award at the Great American Beer Festival. Luck of the Irish? You be the judge. To win, comment on this post here.
————————————
Win Tickets: Get On Up w/ Takimba & DJ Saucy – Funk Soul & HipHop @ The Goodfoot | Funk, Mashups & Remixes (March 16)
TAKIMBA & DJ Saucy and are throwing down a 4 hour Dance Party of your favorite "Funk Soul & HipHop" with a twist. To win, comment on this post here.
————————————
Win Tickets ($60): Grammy-winning Rebirth Brass Band @ Revolution Hall | New Orleans Jazz (March 16)
Whether seen on HBO's Treme or at their legendary Tuesday night gig at The Maple Leaf, Grammy-winning Rebirth Brass Band is a true New Orleans institution. To win, comment on this post here.
————————————
Win Tickets ($24): Portland Youth Philharmonic presents Cushion Concerts @ Cascade Ballroom at the Oregon Zoo | Recommended for Ages 2-8, Instrument Petting Zoo & Demos, 2 Performances (March 17)
Bring your cushions for floor seating and join us for one of two 45-minute Cushion Concerts, conducted by Inés Voglar Belgique. Families are invited to bring their little ones (recommended ages 2-8). Each program will include instrument demonstrations. To win, comment on this post here.
————————————
Win Tickets ($30): Oregon Zoo Pub Talk: Protecting Endangered Painted Dogs | Learn About African Wild Dogs from Wildlife Expert Greg Rasmussen (March 19)
This talk will feature Greg Rasmussen, founder of the Painted Dog Research Trust, who will discuss his work in Zimbabwe training the next generation of conservationists and using scientific data to help save African painted dogs. To win, comment on this post here.
————————————
Win Tickets ($100): March Power Breakfast @ Sentinel Hotel | Featuring Drew Bledsoe, former NFL quarterback & Owner of Doubleback Vineyards Doubleback Vineyards (March 20)
Pacific Northwest native and former NFL quarterback Drew Bledsoe joins the Portland Business Journal for the Wednesday, March 20th Power Breakfast! After an outstanding career in the NFL with the Patriots, Bill and Cowboys, Drew set his sights on a successful post-career and purchased a vineyard in his hometown, Walla Walla, Washington. To win, comment on this post here.
————————————
Win Tickets ($64): Galactic Featuring Erica Falls Already Ready Already Tour @ Crystal Ballroom | New Orleans-based Jazz-funk Ensemble (March 23)
It's been more than 20 years since Ben Ellman, Robert Mercurio, Stanton Moore, Jeff Raines and Rich Vogel began exploring the seemingly limitless musical possibilities born out of their work together as Galactic. Since then, the seminal New Orleans band has consistently pushed artistic boundaries on the road and in the studio, approaching their music with open ears and drawing inspiration as much from the sounds bubbling up from their city's streets as they do from each other. To win, comment on this post here.
————————————
Win Tickets ($70): Y&T @ Aladdin Theater | Hard Rock, Heavy Metal (March 23)
Before Mötley Crüe, before RATT, even before there was a Metallica, Y&T was slogging away in sweaty rock clubs around America. When the band formed in the early 1970s, little did they know they would set the standard for hard rock bands that trailed. Many of the biggest acts of the '80s became popular opening for headliners Y&T—and cut their teeth on the band, as evidenced by the Y&T mentions in tell-all books by acts such as Metallica and Mötley Crüe. To win, comment on this post here.
————————————
Win Tickets ($60): All That Remains, Attila @ Crystal Ballroom | Metal, w/ Escape the Fate, Sleep Signals (March 24)
For 15 years, Massachusetts-based quintet All That Remains have written and released… whatever the hell they felt like with total disregard for what was considered trendy. Fronted by self-confessed contrarian Phil Labonte, the band has experimented with a range of styles including pop, rock and caustic metalcore with just one objective – to create great songs that come straight from the heart. To win, comment on this post here.
————————————
Win Tickets ($80): Citizen Cope w/ G. Love & Special Sauce @ Crystal Ballroom | Alternative Rock, Soul, Singer/Songwriter (March 25)
Citizen Cope is both a person (singer/songwriter Clarence Greenwood) and an acoustic-driven band. Born in Memphis and raised in Washington, D.C., Greenwood is the leader of the group, and he steers the band's soulful sound by serving as keyboardist, guitarist, lead singer, DJ, songwriter, and producer. To win, comment on this post here.
————————————
Win Tickets ($40): Cass McCombs @ Aladdin Theater | Rock, Folk, Psychedelic, Punk, Alt Country (March 27)
Over the past decade, Cass McCombs has established himself as one of our premier songwriters. It's a career that has twisted and turned, from style to subject, both between records and within them. Diverse, cryptic, vital and refreshingly rebellious — just when you think you have him pinned down, you find you're on the wrong track. To win, comment on this post here.
————————————
Win Tickets ($40): Start Making Sense @ Crystal Ballroom | 7-Piece Talking Heads Tribute (March 29)
If David Byrne is one of the geniuses of modern times, then Start Making Sense is a tribute to genius. The musicians in this 7-piece Talking Heads Tribute take pride in faithfully recreating the music of Talking Heads entire career. Together they bring much of the Heads unique live show to the stage, with front man Jon Braun as a spot-on David Byrne, giving you a "once in a lifetime" experience. To win, comment on this post here.
————————————
Win Tickets ($50): RY X @ Aladdin Theater | Alternative, w/ Charlie Cunningham (April 1)
The power of quietly intense, passionate music to pull audiences in to an intimate space is something this Australia-born, LA-based singer excels at. After the break-out success of his minimalist EP "Berlin", Ry notched up a string of sold-out shows across Europe, the US and Australia including both the Union Chapel and Shepherds Bush Empire in 2016 alone. To win, comment on this post here.
————————————
Win Tickets ($80): Queensrÿche @ Crystal Ballroom | w/ Fates Warning, Metal, Rock, Hard Rock (April 2)
Queensrÿche first burst onto the music scene in 1982 with the release of their self-titled 4 song EP Queensrÿche. They very quickly gained international recognition and performed to sold out audiences around the world. With the follow up first full length album "The Warning" in 1984, and the ground breaking 1986 release of "Rage For Order". To win, comment on this post here.
————————————
Win A Class ($100): Spring Cocktail Classes @ New Deal Distillery | Cocktails Made Right, Right From Home, Taught by Public Provisions (April 4)
Have fun learning how to prepare, measure, and mix delicious cocktails from behind your home bar. Classes cover cocktail balance basics, as well as the proper equipment and techniques to make the perfect seasonal cocktails for you and your party guests. To win, comment on this post here.
————————————
Win Tickets ($52): Watch What Crappens @ Aladdin Theater | Comedy Podcast Featuring 2 Guys Discussing Their Favorite Bravo TV Series & Stars (April 5)
Ben Mandelker and Ronnie Karam of Watch What Crappens-a podcast that revels in all things Bravo-are taking their highly rated and much beloved show on the road. Crappens features the best friend duo discussing their favorite Bravo TV series and stars, and podcast listeners across the country are embracing their brand of humor and witty takes. Watch What Crappens averages more than 1.3 million listeners per month and has become a fixture in iTunes' top twenty ranking for TV & Film. To win, comment on this post here.
————————————
Win Tickets ($40): Damien Jurado @ Revolution Hall | Indie Rock, w/ Corrina Repp (April 5)
Spend any amount of time with Damien Jurado and he's going to talk with you about movies. Speaking about the films that influenced his 14th album, the solitary masterwork In the Shape of a Storm, Jurado tosses out a list of favorites—American Graffiti, Paris, Texas, The Last Picture Show—films in which settings serve as silent, omniscient characters. But inquire about the curious way he writes songs, the hazy manner by which he seems to channel them from beyond the beyond, and the cinematic reference point he reaches for is a surprising one. To win, comment on this post here.
————————————
Win Tickets ($50): Shook Twins "Some Good Lives" Album Release Tour @ Revolution Hall | Folk, Americana, Banjo & Guitar (April 6)
Everybody in your life will write his or her own chapter in your story. Take a step back, and you'll see the influence of your loved ones, mentors, and friends in your decisions. Shook Twins refer to these folks in the title of their fourth album, Some Good Lives. Throughout fourteen tracks, the duo—identical twin sisters Katelyn Shook [vocals, guitar] and Laurie Shook [banjo, vocals]—pay homage to everyone from a late grandpa and godfather to Bernie Sanders. To win, comment on this post here.
————————————
Win Tickets ($60): Sabertooth Music & Brew Microfest @ Crystal Ballroom | A Musical Celebration of the Crystal Ballroom's Psychedelic History, Featuring The Melvins, KHôRADA & More! (May 4)
McMenamins and Portland Mercury proudly host the Fifth Annual Sabertooth Microfest, a musical celebration of the Crystal Ballroom's psychedelic history. To win, comment on this post here.
————————————
Note: People who enter our contests are subscribed to our weekly Thursday events newsletter. You can unsubscribe any time. We do not give your email or info to any third party unless needed to collect tickets or prizes when you have won a contest.
————————————