From our sponsors: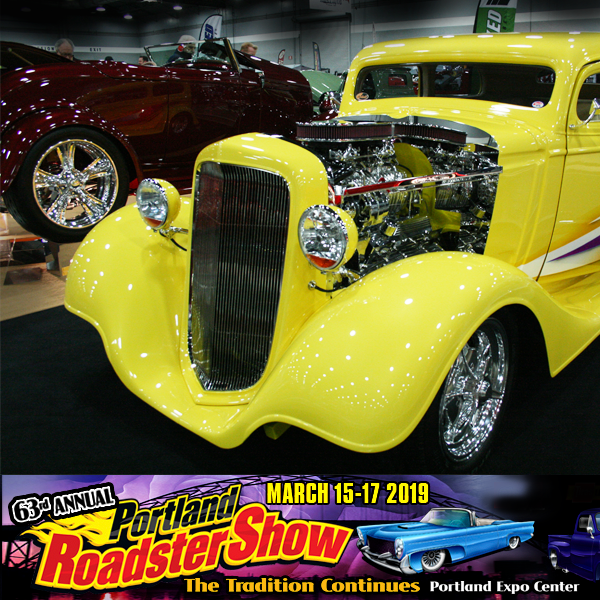 Portland Roadster Show
March 15-17, 2019
Friday: 12 p.m. – 9 p.m.
Saturday: 10 a.m. – 8 p.m.
Sunday: 10 a.m. –5 p.m.
More info: expocenter.org
Portland Expo Center
2060 North Marine Drive, Portland, Oregon 97217
For the past 62 years, the Portland Roadster Show has presented the amazing artistic efforts of skilled craftsman and hobbyists alike. See amazing roadsters, hot rods, motorcycles and more all crafted from the vision and passion of the automobile. All of the outstanding entries in the show, are painstakingly selected from hundreds of applications each year, to provide the best show possible. See hundreds of amazing cars all at the Expo Center!
Admission
General admission: $16.00
Children 12 & under: FREE
****
Weekend Special [sat/sun]:
$20 Combo Ticket – allows entry to both Roadster Show
and the Rose City Gun Show on any one day
–can be purchased at either show's box office on-site.
Specialty Roadster Show package: $46.50 (plus service charge) available online only.
– 2 General Admission Tickets
– 1 Voucher for 1 (one) T-Shirt and 1(one) Show Program