From our sponsors: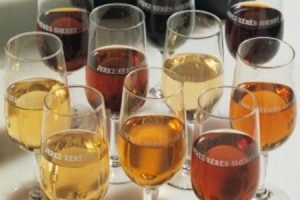 All About Sherry Class
March 10, 2019
21+ | 3-5 p.m. | $60
More info/Registration: wineandspiritarchive.com
Wine & Spirit Archive
215 SE 9th Ave, #204, Portland, Oregon
In this class, students will explore the distinctive terroir, history and production methods that define this expansive and exciting category of wine. From lemon-yellow, bone-dry Manzanillas to golden, nutty Amontillados to figgy, luscious Pedro Ximenez, there is no category of wine more diverse or more fun to learn about than Sherry!
About the instructor: Cheryl Wakerhauser is owner of the Sherry-focused Bar Vivant and is Portland's most vocal and enthusiastic champion of Sherry. She holds the WSET Level 3 Award in Wine.