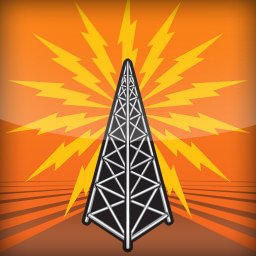 Pipeline is once again giving away many Portland event tickets this weekend including Oregon Zoo Pub Talk, Ian Karmel, Tropitaal & more!

————————————
Win Tickets ($20): Electric Funk: Chance Hayden Plays 70s Blue Note @ The Goodfoot | Celebration of the Golden Era of Electric, Groove-based Jazz (February 28)
Portland guitarist, composer, arranger and producer Chance Hayden celebrates the golden era of electric, groove-based jazz with a special set of Blue Note Records selections from the 1970s. Hayden has recently shown that he's no stranger to the funky stylings of this era; his latest album Get Somethin' (Ropeadope) bares an authentic connection described by All About Jazz as "a hip and lively jazz party." To win, comment on this post here.
————————————
Win Tickets ($20): Brazilian Carnaval and Portland Mardi Gras w/ Pyatã & The Rhythm @ The Goodfoot | Rio Style Carnaval Drumming by Bloco Alegria, DJ Blas Delascio (March 2)
Its gonna be another great party with lots of live music by Pyatã & The Rhythm, Rio Style Carnaval Drumming by Bloco Alegria and DJ Blas Delascio spinning some great Latin-Brazilian grooves such as reggaeton, merengue, salsa, bachata, samba and Forro. To win, comment on this post here.
————————————
Win Tickets ($70): Portland Mardi Gras Ball @ Tiffany Center | "Tableaux on Pirates Alley," Produced by the Mysti Krewe, Costume Contest, King & Queen & More! (March 2)
Portland's annual Mardi Gras Ball has been listed by the New Orleans Times-Picayune as one of the Top-5 most authentic Mardi Gras celebrations in the United States outside of Louisiana. To win, comment on this post here.
————————————
Win Tickets: Portland Youth Philharmonic Presents Jeremiah Symphony | Featuring 14-year-old Cellist Kira Wang & Mezzo-soprano Laura Beckel Thoreson (March 2)
Celebrate the 100th birthdays of Leonard Bernstein and PJS/PYP's second Musical Director Jacob Avshalomov, with master works by each composer. To win, comment on this post here.
————————————
Win Tickets ($70): Grammy Winner Ladysmith Black Mambazo @ Aladdin Theater | South African A Cappella Group (March 5)
For over 50 years, South Africa's Four Time GRAMMY Award winners, Ladysmith Black Mambazo has warmed the hearts of audiences worldwide with their uplifting vocal harmonies, signature dance moves and charming onstage banter. To win, comment on this post here.
————————————
Win Tickets ($36): Point Break Live @ Funhouse Lounge | Parody of 90s EXTREME Action Blockbuster, You're Johnny Utah! (March 7)
The Funhouse Lounge is totally stoked to bring back last year's hit Point Break LIVE!, an over-the-top stage adaptation of the 1991 Keanu Reeves/Patrick Swayze extreme sports blockbuster, Point Break. To win, comment on this post here.
————————————
Win Tickets ($50): Darlingside with Special Guest River Whyless @ Aladdin Theater | Indie, Folk (March 7)
The word "extraordinary" is defined as something beyond, amazing, or incredible. The word "extralife" doesn't exist. But in the world of Darlingside—another previously non-existent word—it's all about invention, expansion, and elevating everything into the realm of the extraordinary both conceptually and through musical performance. To win, comment on this post here.
————————————
Win Tickets ($44): Ian Karmel Early Show @ Revolution Hall | Emmy-nominee, Writer for The Late Late Show with James Corden (March 8)
Ian Karmel is an Emmy-nominated LA-based stand-up comedian, actor, and writer. Originally from Portland, Oregon, he is currently co-head writer for the Emmy award-winning The Late Late Show with James Corden, of which Ian was one of the founding writers in the show's 2015 re-creation. To win, comment on this post here.
————————————
Win Tickets: Tropitaal A Desi-Latino Soundclash @ The Goodfoot Pub & Lounge | Featuring DJ Papi Fimbres, Hosted by DJs Anjali and The Incredible Kid (March 9)
"DJ Anjali & The Kid have been a staple of Portland, Oregon's club scene for almost two decades, creating spaces for DJs and dancers to enjoy an international mélange of music ranging from bhangra to reggaeton." -Remezcla 12/26/18 To win, comment on this post here.
————————————
Win Tickets ($60): Donavon Frankenreiter @ Revolution Hall | Soft Rock, Surf (March 9)
Donavon Frankenreiter's new album, "The Heart," officially marks the start of the singer-songwriter's second decade as a solo recording artist. It's been over ten years since the release of his self-titled debut, and in that time he has grown, not only as a musician, but also as a man. He's raising a family and nurturing two creative careers-one onstage, one in the waves-but on top of all that, he's still learning what makes him tick. And so, naturally, he named his album after his ticker. To win, comment on this post here.
————————————
Win Tickets ($80): Portland Enchanted Forest Ball @ St. David of Wales Parish Hall | Magical Costumed Ball, Live Music, Burlesque, Silent Auction, Food, Drinks & More! (March 9)
Join us for a magical costumed ball including music by Whitethorn Crossing, a silent auction of desirable and magical artifacts, take-your-own-photo booth, entertainment by Lacy's Cabaret, plus food and drink. To win, comment on this post here.
————————————
Win Tickets ($100): Grammy Winners Herb Alpert & Lani Hall @ Revolution Hall | Legendary Trumpet Player, Jazz, Latin, Pop (March 10)
A legendary trumpet player, Alpert's extraordinary musicianship has earned him five #1 hits, nine GRAMMY® Awards, the latest from his 2014 album, "Steppin' Out," fifteen Gold albums, fourteen Platinum albums and has sold over 72 million records. Grammy Award-winning vocalist and producer, Lani Hall started her singing career in 1966, as the lead singer of Sergio Mendes's break through group, Brasil '66. To win, comment on this post here.
————————————
Win Tickets ($70): Cradle of Filth: Cryptoriana World Tour @ Crystal Ballroom | with special guests Wednesday 13, Raven Black (March 11)
Sometimes, it seems, the monsters are very real. We live in increasingly dark times and it is the duty of the most inspirational musicians to create a soundtrack that provides both escapism and a jolting dose of real world grit. For the last quarter of a century, CRADLE OF FILTH have assumed the role of dark metal diarists, exploring the amorphous horrors that lurk in humanity's shadows and reveling in the opulence of mortal sin across centuries powered by bleak romance and a lust for the sensually grotesque. To win, comment on this post here.
————————————
Win Tickets ($55): Welcome To Night Vale: Ghost Stories @ Arlene Schnitzer Concert Hall | Twice Monthly Podcast, Spooky, "Geeky, Cultural Gem" (March 13)
WELCOME TO NIGHT VALE is a twice-monthly podcast in the style of community updates for the small desert town of Night Vale, featuring local weather, news, announcements from the Sheriff's Secret Police, mysterious lights in the night sky, dark hooded figures with unknowable powers, and cultural events. To win, comment on this post here.
————————————
Win Tickets ($60): Noname @ Crystal Ballroom | Chicago Rapper, w/ Elton (March 13)
She became enamored with poetry and spoken word- pouring over Def Poetry Jam clips on YouTube and attending open mics around the city. Noname regularly attended and performed at an open mic at Harold Washington Library- YouMedia's Lyricist Loft. To win, comment on this post here.
————————————
Win Tickets ($106): Cirque du Soleil: Corteo @ Portland's Moda Center | A Cavalcade of Lively Recollections of a Life Gloriously Lived (March 14)
Corteo, the latest from Cirque du Soleil is coming to Portland. Corteo, is a joyous procession, a festive parade imagined by a clown. The show brings together the grace and power of the acrobat to plunge the audience into a theatrical world of fun, comedy and spontaneity situated in a mysterious space between heaven and earth. To win, comment on this post here.
————————————
Win Tickets ($30): Oregon Zoo Pub Talk: Protecting Endangered Painted Dogs | Learn About African Wild Dogs from Wildlife Expert Greg Rasmussen (March 19)
This talk will feature Greg Rasmussen, founder of the Painted Dog Research Trust, who will discuss his work in Zimbabwe training the next generation of conservationists and using scientific data to help save African painted dogs. To win, comment on this post here.
————————————
Win Tickets ($80): "West Coast High 2019" @ Crystal Ballroom | Featuring Cypress Hill, Hollywood Undead (March 20)
Three decades before the Latin hip-hop explosion of 2018, B-Real, Sen Dog, and DJ Muggs of Cypress Hill sparked a trip that left popular culture stoned, stunned, and staggering in anticipation for more. In 1988, Sen Dog, B-Real, and DJ Muggs certainly didn't look like any other hip-hop collective, sound like anything on the radio, or smoke like any homie, headbanger, hesher, or hippie. Instead, they rolled up intense rhymes, hard rock attitude, smoked-out psychedelic production, and Latin swagger into a one-of-a-kind strain on the legendary double-platinum Cypress Hill in 1991. To win, comment on this post here.
————————————
Win Tickets ($64): Galactic Featuring Erica Falls Already Ready Already Tour @ Crystal Ballroom | New Orleans-based Jazz-funk Ensemble (March 23)
It's been more than 20 years since Ben Ellman, Robert Mercurio, Stanton Moore, Jeff Raines and Rich Vogel began exploring the seemingly limitless musical possibilities born out of their work together as Galactic. Since then, the seminal New Orleans band has consistently pushed artistic boundaries on the road and in the studio, approaching their music with open ears and drawing inspiration as much from the sounds bubbling up from their city's streets as they do from each other. To win, comment on this post here.
————————————
Win Tickets ($60): All That Remains, Attila @ Crystal Ballroom | Metal, w/ Escape the Fate, Sleep Signals (March 24)
For 15 years, Massachusetts-based quintet All That Remains have written and released… whatever the hell they felt like with total disregard for what was considered trendy. Fronted by self-confessed contrarian Phil Labonte, the band has experimented with a range of styles including pop, rock and caustic metalcore with just one objective – to create great songs that come straight from the heart. To win, comment on this post here.
————————————
Win Tickets ($80): Citizen Cope w/ G. Love & Special Sauce @ Crystal Ballroom | Alternative Rock, Soul, Singer/Songwriter (March 25)
Citizen Cope is both a person (singer/songwriter Clarence Greenwood) and an acoustic-driven band. Born in Memphis and raised in Washington, D.C., Greenwood is the leader of the group, and he steers the band's soulful sound by serving as keyboardist, guitarist, lead singer, DJ, songwriter, and producer. To win, comment on this post here.
————————————
Win Tickets ($50): RY X @ Aladdin Theater | Alternative, w/ Charlie Cunningham (April 1)
The power of quietly intense, passionate music to pull audiences in to an intimate space is something this Australia-born, LA-based singer excels at. After the break-out success of his minimalist EP "Berlin", Ry notched up a string of sold-out shows across Europe, the US and Australia including both the Union Chapel and Shepherds Bush Empire in 2016 alone. To win, comment on this post here.
————————————
Note: People who enter our contests are subscribed to our weekly Thursday events newsletter. You can unsubscribe any time. We do not give your email or info to any third party unless needed to collect tickets or prizes when you have won a contest.
————————————