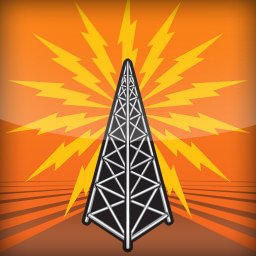 Pipeline is once again giving away many Portland event tickets this weekend including Oregon Zoo Pub Talk, Galactic, Tom Segura & more!

————————————
Win Tickets ($50): King & Queen Presents with Envision Festival: Temple of the Jaguar! @ Redd on Salmon | Dance, Outdoor Patio, International Music (February 15)
Temple of the Jaguar is an immersive community event at Portland's most exciting new event space The Redd on Salmon. Featuring an international lineup of music | Dance workshop | Learning Kitchen | Visionary art Gallery | Large outdoor patio and more. To win, comment on this post here.
————————————
Win Tickets ($20): Garcia Birthday Band @ The Goodfoot | Grateful Dead Cover Band, Tight Arrangements, Harmonies (February 16)
Garcia Birthday Band (GBB), is a group of veteran musicians interpreting and celebrating the vast repertoire of the late Jerry Garcia and The Grateful Dead. To win, comment on this post here.
————————————
Win Tickets ($36): Valentine's Day Weekend Walking Tour of Portland's Sinful Past: Shanghaiers, Saloons and Skullduggery | Learn About Downtown's Seedy Past (February 16)
In addition to the shanghaiers and con men, always on the prowl, saloons, gambling halls and bordellos also thrived in "Whitechapel," "The North End," or Old Town, as we know it today. Some of these storied establishments have come and gone, but others have survived, and many say that Portland, or "Strip City," still has that vulgar and rugged reputation to this day. To win, comment on this post here.
————————————
Win Tickets ($55): The Motet with John Medeski's Mad Skillet @ Roseland Theater | Funk, Dance (February 16)
A concert or an album can unlock another world, if you let it. The Motet respect and revere this time-honored phenomenon. Fusing fiery funk, simmering soul, and improvisational inventiveness, the Denver, CO seven-piece—Lyle Divinsky [vocals], Dave Watts [drums], Joey Porter [keyboards], Garrett Sayers [bass], Ryan Jalbert [guitar], Parris Fleming [trumpet], and Drew Sayers [saxophone]—have continually provided an escape for listeners over the course of seven full-length albums since 1998, including their latest release Totem and with an upcoming 2018 release. To win, comment on this post here.
————————————
Win Ticket ($70): Grammy Winner Martin Barre @ Aladdin Theater | Voted 25th Best Solo Ever in the USA (February 20)
Martin Barre has been the guitarist of Jethro Tull for 43 years, his sound and playing having been a major factor in their success. Album sales have exceeded 60 million units and they continue to be played worldwide, representing an important part of classic rock history.

 Martin's guitar playing has earned him a high level of respect and recognition; he was voted 25th best solo ever in the USA and 20th best solo ever in the UK for his playing on 'Aqualung'. His playing on the album 'Crest of a Knave' earned him a Grammy award in 1988. To win, comment on this post here.
————————————
Win Tickets ($90): Bizwomen Mentoring Monday @ Downtown Hilton Hotel | Bringing Together Businesswomen Committed to Advancing Women in Business, Speed Coaching, Networking, Guidance (February 25)
The Portland Business Journal, along with forty-two other publications across the country, will be hosting Bizwomen Mentoring Monday for the sixth year. This one-of-a-kind, high energy event brings together local business women committed to the advancement of women in business. To win, comment on this post here.
————————————
Win Tickets ($40): Waxahatchee @ Aladdin Theater | w/ Bonny Doon, Indie Music Project (February 25)
Katie Crutchfield's ever-shifting musical project Waxahatchee returns with the Great Thunder EP. Featuring a collection of songs written with now-dormant experimental recording group Great Thunder while Crutchfield was also writing the Waxahatchee albums Cerulean Salt and Ivy Tripp, the original recordings have mostly faded into obscurity. Unearthing and reimagining them with producer Brad Cook at Justin Vernon's April Base studio in Wisconsin was a cathartic experience, she says. To win, comment on this post here.
————————————
Win Tickets ($100): February Power Breakfast @ Sentinel Hotel | w/ Patrick Criteser, President & CEO, Tillamook County Creamery Association (February 28)
A 6th generation Oregonian himself and the leader of the iconic 108 year-old Oregon farming co-op, Patrick Criteser sits down with the Portland Business Journal for the February Power Breakfast. He'll break down what it takes to lead the production of 200 million pounds of cheese, 7 million gallons of ice cream, manage 900 Oregon employees, 1,000 cows and $800 million in revenue. With a new 30,000-square-foot Portland office and a new 38,500-square-foot visitors center in Tillamook the Oregon staple has seen continued growth over the past few years. To win, comment on this post here.
————————————
Win Tickets ($36): Point Break Live @ Funhouse Lounge | Parody of 90s EXTREME Action Blockbuster, You're Johnny Utah! (February 28 & March 7)
The Funhouse Lounge is totally stoked to bring back last year's hit Point Break LIVE!, an over-the-top stage adaptation of the 1991 Keanu Reeves/Patrick Swayze extreme sports blockbuster, Point Break. To win, comment on this post here.
————————————
Win Tickets ($44): Ian Karmel Early Show @ Revolution Hall | Emmy-nominee, Writer for The Late Late Show with James Corden (March 8)
Ian Karmel is an Emmy-nominated LA-based stand-up comedian, actor, and writer. Originally from Portland, Oregon, he is currently co-head writer for the Emmy award-winning The Late Late Show with James Corden, of which Ian was one of the founding writers in the show's 2015 re-creation. To win, comment on this post here.
————————————
Win Tickets ($58): Baker's Dozen @ Ecliptic Brewing | Coffee Beer & Doughnut Festival, Featuring Samples of All 13 Beers & Doughnuts (March 9)
The 5th Annual Baker's Dozen, or BD5, melds three things Portland does best: coffee, beer, and doughnuts. Each brewer uses beans from different roasters in order to participate. Admission includes all 13 coffee beers, morsels of all 13 doughnuts, and a souvenir glass. (No extra drink tickets needed/sold). Actual coffee will be provided, too. To win, comment on this post here.
————————————
Win Tickets ($70): Cradle of Filth: Cryptoriana World Tour @ Crystal Ballroom | with special guests Wednesday 13, Raven Black (March 11)
Sometimes, it seems, the monsters are very real. We live in increasingly dark times and it is the duty of the most inspirational musicians to create a soundtrack that provides both escapism and a jolting dose of real world grit. For the last quarter of a century, CRADLE OF FILTH have assumed the role of dark metal diarists, exploring the amorphous horrors that lurk in humanity's shadows and reveling in the opulence of mortal sin across centuries powered by bleak romance and a lust for the sensually grotesque. To win, comment on this post here.
————————————
Win Tickets ($55): Welcome To Night Vale: Ghost Stories @ Arlene Schnitzer Concert Hall | Twice Monthly Podcast, Spooky, "Geeky, Cultural Gem" (March 13)
WELCOME TO NIGHT VALE is a twice-monthly podcast in the style of community updates for the small desert town of Night Vale, featuring local weather, news, announcements from the Sheriff's Secret Police, mysterious lights in the night sky, dark hooded figures with unknowable powers, and cultural events. To win, comment on this post here.
————————————
Win Tickets ($60): Noname @ Crystal Ballroom | Chicago Rapper, w/ Elton (March 13)
She became enamored with poetry and spoken word- pouring over Def Poetry Jam clips on YouTube and attending open mics around the city. Noname regularly attended and performed at an open mic at Harold Washington Library- YouMedia's Lyricist Loft. To win, comment on this post here.
————————————
Win Tickets ($30): Oregon Zoo Pub Talk: Protecting Endangered Painted Dogs | Learn About African Wild Dogs from Wildlife Expert Greg Rasmussen (March 19)
This talk will feature Greg Rasmussen, founder of the Painted Dog Research Trust, who will discuss his work in Zimbabwe training the next generation of conservationists and using scientific data to help save African painted dogs. To win, comment on this post here.
————————————
Win Tickets ($80): "West Coast High 2019" @ Crystal Ballroom | Featuring Cypress Hill, Hollywood Undead (March 20)
Three decades before the Latin hip-hop explosion of 2018, B-Real, Sen Dog, and DJ Muggs of Cypress Hill sparked a trip that left popular culture stoned, stunned, and staggering in anticipation for more. In 1988, Sen Dog, B-Real, and DJ Muggs certainly didn't look like any other hip-hop collective, sound like anything on the radio, or smoke like any homie, headbanger, hesher, or hippie. Instead, they rolled up intense rhymes, hard rock attitude, smoked-out psychedelic production, and Latin swagger into a one-of-a-kind strain on the legendary double-platinum Cypress Hill in 1991. To win, comment on this post here.
————————————
Win Tickets ($64): Galactic Featuring Erica Falls Already Ready Already Tour @ Crystal Ballroom | New Orleans-based Jazz-funk Ensemble (March 23)
It's been more than 20 years since Ben Ellman, Robert Mercurio, Stanton Moore, Jeff Raines and Rich Vogel began exploring the seemingly limitless musical possibilities born out of their work together as Galactic. Since then, the seminal New Orleans band has consistently pushed artistic boundaries on the road and in the studio, approaching their music with open ears and drawing inspiration as much from the sounds bubbling up from their city's streets as they do from each other. To win, comment on this post here.
————————————
Win Tickets ($80): Citizen Cope w/ G. Love & Special Sauce @ Crystal Ballroom | Alternative Rock, Soul, Singer/Songwriter (March 25)
Citizen Cope is both a person (singer/songwriter Clarence Greenwood) and an acoustic-driven band. Born in Memphis and raised in Washington, D.C., Greenwood is the leader of the group, and he steers the band's soulful sound by serving as keyboardist, guitarist, lead singer, DJ, songwriter, and producer. To win, comment on this post here.
————————————
Win Tickets ($58): Tom Segura – Take It Down Tour @ Keller Auditorium | Actor, Comedian, Writer, Netflix, Late Shows (May 1)
Actor/Comedian/Writer Tom Segura has quickly become one of Hollywood's most in demand and highly regarded talents. He is best known for his three Netflix specials, Disgraceful (2018), Mostly Stories (2016), and Completely Normal (2014). Paste Magazine described him as, "…having a natural and capable storytelling ability, one that lifts his narratives out of average anecdote fare and plants them firmly in hilarious ground." To win, comment on this post here.
————————————
Note: People who enter our contests are subscribed to our weekly Thursday events newsletter. You can unsubscribe any time. We do not give your email or info to any third party unless needed to collect tickets or prizes when you have won a contest.
————————————