From our sponsors: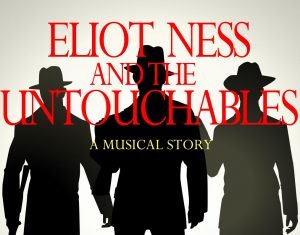 Eliot Ness and the Untouchables (A musical story) presented by Blueprint choral ensembles
February 23, 2019
7:07pm | Free Food | Admission is pay what you want
More info: blueprintarts.org
Mosaic
1832 NE Cesar E Chavez Boulevard, Portland, Oregon
Come back to the Prohibition era with Blueprint as we take you on a musical journey, with Agent Eliot Ness arriving in Chicago determined to take down mob boss Al Capone!
Ness soon discovers that it's not going to be easy:
Capone has a lot of people in his pocket, including a lot of the police force!
With the crime lord at the height of his influence, the city needs a team that Capone can't get to if it's going to have any chance of putting him behind bars.
It needs The Untouchables.
So come take a journey with us through the epic clash, with a script adapted by J. Schneider and narration by the voice of the Oregon State Beavers Ron Callan, and featured songs including…
Michael Jackson's Unbreakable
Whitacre's I Thank You God for Most This Amazing Day
Taylor Swift's Untouchable
Billy Joel's Lullaby
The World Will Know from Newsies
Pentatonix's Run to You
The Truth from Reefer Madness
Ingrid Michaelson's The Chain
And many more!
So grab your badge and join us for a rip-roarin' good time!
For free parking options see blueprintarts.org