From our sponsors: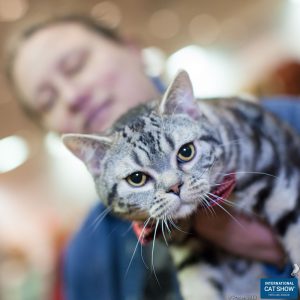 International Cat Show
January 25-27, 2019
3-9 p.m. Friday
9a-6p Saturday & Sunday
All Ages
$8 + 2 cans; $10 without food; $25 Family Pass; Children 12 & Under FREE
More info: internationalcatshowportland.com
Portland Expo Center
2060 North Marine Drive, Portland, Oregon 97217
International Cat Show invites you to experience the international world and variety of CATS. Real cats. Unique breeds in diverse styles, shapes, colors and patterns, representing feline beauty from around the world. Old Breeds with histories, to rescues with a story, over 250 cats on display and competing.
Toybobs; a new breed from Russia, stays the size of a kitten, with super big blue eyes and a bobtail
Bengals; loving lap leopards for your living room, they only look like they came out of the jungle
British Shorthairs; the real Cheshire Cat, stocky and plush, a line-backer who loves to butt heads
Pixie-Bobs; a breed from the Pacific Northwest with Bob-cat looks, including great big paws
Donskoy; a hairless breed with smooth, shiny skin and a pot-belly
+ Siamese, Maine Coon, Persian, Burmese, Thai, Turkish Angora, Norwegian Forest, Minuet, Scottish Fold Sphynx, Savannah, over 40 different breeds on display and in competition
Rescue cats and kittens will be available for adoption and rescue groups will also be selling cat related items.
Judges from around the world will be officiating. Visitors will always be able to admire the cat contestants and talk to their owners. Judging is continuous in 6 rings each day.
Cat lovers will be able to shop for their finicky feline, as a large variety of vendors will be offering cat items not found in local stores, including teasers, beds, blankets, cat trees and treats.
Additional Show Information: www.tncc.org or www.InternationalCatShowPortland.com | Facebook