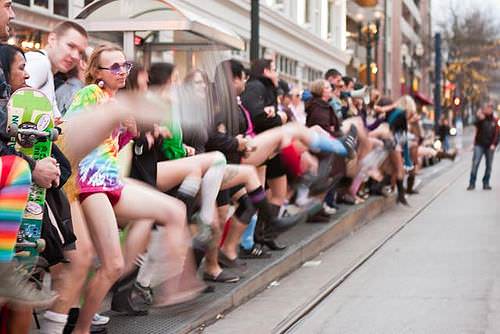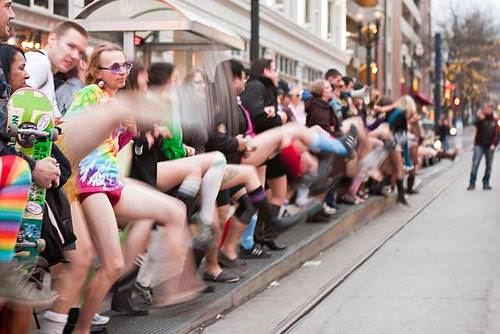 For one day only, it's OK to forget your pants. The 16th Annual Global No Pants Day is January 13! Start working on your cover story now, you don't want to be late to this party!

———————————————
Related Portland Events & Giveaways
———————————————
From website: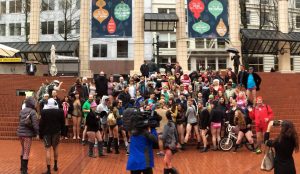 Global No Pants Day in Portland
January 13, 2019
2-8 p.m.
More info: Facebook
IT'S BACK! PDX NO PANTS SUBWAY (MAX) RIDE 2019
The No Pants Subway Ride is an annual global event started by Improv Everywhere in New York in 2002." http://improveverywhere.com/
NO PANTS MAX RIDE IS ALL AGES…. after party 21 and over
LOCATION & ITINERARY
1:30-2:00: MEET DIXIE TAVERN – GRAB A DRINK AND MINGLE & MAKE FRIENDS
2:30: BOARD THE MAX
3:00-3:20: PHOTOS AT PIONEER SQUARE
3:35: CAN CAN AT JAKES
3:45: GET YOUR SELVES BACK ON THE MAX AND HEAD BACK TO DIXIE FOR THE AFTER PARTY –
SORRY KIDS AFTER PARTY IS 21 AND OVER
NOTE: BRING CASH – MAKES THE LINES GO QUICKER SO YOU CAN GET YOUR LIQUOR!
REQUIREMENTS FOR PARTICIPATION:
1) Willingness to take pants off on subway/Max
2) Be able to keep a straight face about it
3) $$$ for fare! VERY IMPORTANT!
4)The Max ride is an all ages event, Please, no g-strings, see thru underwear, ect.
Pictures