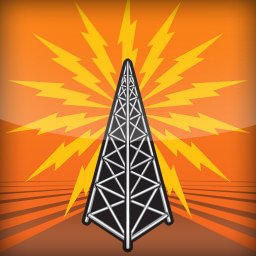 Pipeline is once again giving away many Portland event tickets this weekend including Pigs on a Wing, Corb Lund, Truth I'd Dare & more!

————————————
Win Tickets ($20): Farnell Newton and The Othership Connection @ The Goodfoot | Hip Hop, Funk, Jazz & More (January 5)
Join us for an evening of Farnell Newton and OC. The band features current or former members of Jill Scott, Bootsy Collins, The Doo Doo Funk All-Stars, Liv Warfield, Juno What?! and more. To win, comment on this post here.
————————————
Win Tickets ($36): USS Improvise, The Next Generation – The Musical @ Funhouse Lounge | Star Trek-inspired Improv Musical (January 10)
USS Improvise: The Next Generation: The Musical returns for our 6th straight year starting January 3rd! This fan-favorite show features our talented improv company who portray those beloved NextGen characters in all their nerdy glory. To win, comment on this post here.
————————————
Win Tickets ($40): Pigs on the Wing @ Revolution Hall | A Tribute to Pink Floyd, Indie Rock w/ Rare Monk (January 11)
Tracing its roots to a one-off performance in Portland in 2006, Pigs on the Wing has steadily developed a reputation for delivering a high quality, high energy take on Pink Floyd's music steeped in the NW's own rich musical heritage. All of the members of the band are seasoned veterans of the original rock scene and balance a decidedly un-tribute like attitude toward the music with a deep understanding of the precision and importance of Pink Floyd in many fans' lives. The result is a sound and experience both refreshing in delivery and yet true to the original – something the band believes sets it apart from other Pink Floyd tributes. To win, comment on this post here.
————————————
Win Tickets ($40): Miz Kitty's Parlour @ Mission Theater | Variety Show w/ Comedy, Old Time Country, Brazilian Tango & More! (January 12)
Please join us for the January Jubilee, a Splendid Evening of Delightful Music, Hypnotizing Harmonies, Sketch Comedy, Poetry, Comedy, Theater, Door Prizes, Magical Surprises and FUN! To win, comment on this post here.
————————————
Win Tickets ($50): Corb Lund @ Mission Theater | w/ Caleb Caudle, Americana-meets-roots-meets-alt-country (January 13)
There are those artists who claim an affinity for their musical roots, but then reinvent them in ways that have scant bearing on the past. Others identify with the heartland but have no genuine stake in the actual environs. So when an artist like Corb Lund comes along and shares honesty and authenticity in a way that melds past with present, it's indeed worthy of notice. To win, comment on this post here.
————————————
Win Tickets ($84): True West Presents John Sebastian @ Aladdin Theater | Founder of The Lovin' Spoonful, Singer, Songwriter, Rock n Roll (January 16)
Over four decades the contributions of John Sebastian have become a permanent part of our American musical fabric. His group The Lovin' Spoonful played a major role in the mid-'60s rock revolution, but what leader, singer and songwriter Sebastian had in mind was actually a counter-revolution. To win, comment on this post here.
————————————
Win Tickets ($60): Oh No, Ross and Carrie! @ Mission Theater | Podcast Exploring Spirituality, Fringe Science and the Paranormal (From a Scientific, Evidence-based Standpoint) (January 16)
Welcome to Oh No, Ross and Carrie!, the show where we don't just report on spirituality, fringe science and the paranormal (from a scientific, evidence-based standpoint), but dive right in by joining religions, attending spiritual events, undergoing "alternative" treatments, partaking in paranormal investigations, and more. At Oh No, Ross and Carrie!, we show up, so you don't have to. To win, comment on this post here.
————————————
Win Tickets ($60): Stuff You Should Know Live Podcast Recording @ Revolution Hall | Research-based General Knowledge Topics (January 16)
And since 2014, Chuck and Josh have taken their show on the road to sold-out audiences in cities in the US, Canada, the UK, Ireland, and Australia. Stuff You Should Know Live is like the podcast, but maybe even 10-20% funnier and sometimes a little bluer. So come experience your pals Josh and Chuck live in person – it will most assuredly knock your socks off.To win, comment on this post here.
————————————
Win Tickets ($30): Oregon Zoo Pub Talk: Polar Bears and Penguins | Experts Discuss Saving Animals Threatened by Climate Change (January 17)
Presented by Pro Photo Supply, Oregon Zoo Pub Talks connect you with conservation experts. Each month conservation, animal care or wildlife science professionals share their knowledge and experience saving animals across the planet, from the forests of Borneo to the skies of the Pacific Northwest. To win, comment on this post here.
————————————
Win Tickets ($50): Super Diamond – The Neil Diamond Tribute @ Crystal Ballroom | w/ This Years Model (January 19)
San Francisco's Super Diamond has become one of the most popular live shows at major nightclubs, theaters, ballrooms and public events throughout the United States. For over a decade the band has consistently performed sell-out shows at venues such as Irving Plaza in New York, 930 Club in Washington D.C., Bimbo's in San Francisco, and House of Blues venues in Chicago, Los Angeles, San Diego, Cleveland and Dallas to name but a few.To win, comment on this post here.
————————————
Win Tickets ($48): True West & Pickathon Presents Wild Child – Expectations Tour @ Aladdin Theater | Folk, Indie Pop (January 24)
Wild Child won't settle. For seven years now the Austin-based ensemble has carried its infectious blend of indie-pop and infectious melodies across the international music scene, charting viral hits and wrapping their arms around a diverse and dedicated fan base. To win, comment on this post here.
————————————
Win Tickets ($50): Portland Cello Project with Patti King @ Revolution Hall | Homage to Radiohead Dual CD Release Party (January 25)
Since the group's inception in late 2007, the Portland Cello Project (or, PCP, as their fans affectionately call them), has wowed audiences all over the country with extravagant performances, everywhere from Prairie Home Companion, to parties on loading docks in NYC, to symphony halls from coast to coast, to punk rock clubs. The group has built a reputation mixing genres and blurring musical lines and perceptions wherever they go.To win, comment on this post here.
————————————
Win Tickets ($40): Orgōne @ Aladdin Theater | Funk / Soul / Afro-Disco / Boogie / Afrobeat (January 25)
Now and always, Orgōne delivers dirty, organic, California soul with heart; music that grabs you by the collar, pulls you to your feet and shoves you wantingly onto the dance floor. It all started with two kids from the San Fernando Valley, whose shared affinity for gritty soul records of the 60s and 70s collided with the colorful music cultures brewing in Los Angeles during the late 90s. To win, comment on this post here.
————————————
Win Tickets ($20): First Taste Oregon @ Oregon State Fair | 130+ Vendors, The Industry's Best Winemakers, Brewers, Distillers, Artists, Culinary Masters & more! (January 25-26)
First Taste features some of the industry's best winemakers, craft brewers, spirit distillers, artists and culinary masters. If wine is not your thing, enjoy a hard cider or a craft brew from one of the state's best craft brewers or discover your new favorite distilled beverage. With over 20 various artists and commercial vendors, you're sure to find a one-of-a-kind must-have item.To win, comment on this post here.
————————————
Win Tickets ($30): Portland Folk Fest 2019 @ Mission Theater | 2 Nights Celebrating the Best of Folk & Americana in The Pacific Northwest (February 1)
Join us on Feb. 1st and 2nd for a two night engagement celebrating the best of folk and Americana in the Pacific Northwest. Our carefully curated lineup showcases the top talent from the Portland area and beyond. To win, comment on this post here.
————————————
Win Tickets ($80): Truth I'd Dare @ Revolution Hall | A Unique Literary Event w/ Pam Houston, Cheryl Strayed, and Lidia Yuknovitch (February 3)
Join Pam, Cheryl, and Lidia (plus surprises) as they share stories, conversation, inspirational moments, and insights. It's like a slumber party, without the sleeping part. The three New York Times Best Selling Authors will get real and intimate on a range of topics and encourage the audience to participate. To win, comment on this post here.
————————————
Win Tickets ($56): Hippo Campus @ Crystal Ballroom | with special guest Now Now, Indie Rock (February 4)
When Hippo Campus formed in 2013, their intentions were pure and simple. "We were in high school and the main idea was, 'Let's start a band and make our friends dance,'" Sutton recalls. "There was no real context to what we were doing, it was just total creative joy." To win, comment on this post here.
————————————
Win Tickets ($90): A Bowie Celebration: The David Bowie Alumni Tour @ Revolution Hall | Featuring Alumni Musicians of David Bowie's Bands From Across the Decades (February 17)
Join key alumni musicians of David Bowie's bands from across the decades, anchored by his longest standing member Mike Garson along with other amazing Bowie band alumni including Earl Slick, Gerry Leonard, Carmine Rojas and Mark Plati. To win, comment on this post here.
————————————
Win Tickets ($80): "West Coast High 2019" @ Crystal Ballroom | Featuring Cypress Hill, Hollywood Undead (March 20)
Three decades before the Latin hip-hop explosion of 2018, B-Real, Sen Dog, and DJ Muggs of Cypress Hill sparked a trip that left popular culture stoned, stunned, and staggering in anticipation for more. In 1988, Sen Dog, B-Real, and DJ Muggs certainly didn't look like any other hip-hop collective, sound like anything on the radio, or smoke like any homie, headbanger, hesher, or hippie. Instead, they rolled up intense rhymes, hard rock attitude, smoked-out psychedelic production, and Latin swagger into a one-of-a-kind strain on the legendary double-platinum Cypress Hill in 1991. To win, comment on this post here.
————————————
Note: People who enter our contests are subscribed to our weekly Thursday events newsletter. You can unsubscribe any time. We do not give your email or info to any third party unless needed to collect tickets or prizes when you have won a contest.
————————————