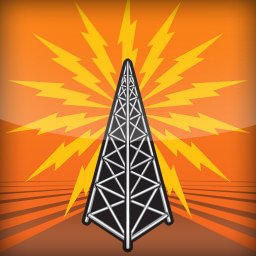 Pipeline is once again giving away many Portland event tickets this weekend including Oregon Zoo Pub Talk, Corb Lund, Midnite NYE & more!

————————————
Win Tickets: Get On Up – The Rebirth of Funk w/ Takimba & Friends @ The Goodfoot | Funk, Mashups & Remixes (December 29)
Takimba returns for the last Get On Up of 2018, and he's bringing deep crates of funk, electronica, hip hop and soul. Tonight's theme is The Rebirth of Funk! To win, comment on this post here.
————————————
Win Tickets ($90): 105.9 The Brew Year's Eve Party @ Crystal Ballroom | Portland 2018 /2019 New Year's Eve Celebration Featuring Steel Panther, "Sunset Strip Live", DJ Gregarious (December 31)
For the uninitiated, Steel Panther was formed in 2000 and is Michael Starr (lead singer), Satchel (guitarist), Lexxi Foxx (bass) and Stix Zadinia (drums). Hailing from Los Angeles, the epicenter for rock n' roll in all its debauchery and glamour, Steel Panther has established themselves as the world's premier party band, melding hard rock virtuosity with parody and criminally good looks. To win, comment on this post here.
————————————
Win Tickets ($80): DJs Anjali & The Incredible Kid's 2019 New Year's Eve Dance Party Extravaganza @ Wonder Ballroom | Featuring Reyna Tropical, Brown Calculus, Casual Aztec & More! (December 31)
DJ Anjali & The Incredible Kid's New Year's Eve Dance Party Extravaganza at the Wonder Ballroom featuring the Portland debut of Reyna Tropical (Fabi Reyna of She Shreds magazine and Savíla, and L.A. producer Sumohair), Brown Calculus, DJ Casual Aztec (Club Culo/No Control Crew), and musician Adam McCollom on the dhol (Double-headed Panjabi drum. To win, comment on this post here.
————————————
Win Tickets ($90): New Year's Party Breakside Ball | Street Party, Heated Tent, Live Music w/ Kinky Brothers, Silent Disco DJ Battle, Fire Pit, Food Carts & More! (December 31)
We are once again transforming our NW Slabtown brewpub into a premiere party space to ring in 2019. We're clearing out the tables, creating VIP lounges and adding stages for your entertainment. To ensure the ultimate New Years experience, we're shutting down the street and tenting off the block to bring Portland the best of all worlds; great people, good vibes and delicious beer! To win, comment on this post here.
————————————
Win Prize Package ($1,100+): Midnite New Year's Eve 2019 @ Pure Space in Portland's Pearl District | Featuring SKAM Artist Fergie DJ, Danny Merkury, Light Show, Projection Clock, New Outdoor Space & More! (December 31)
Midnite NYE is the most prominent New Year's Eve party in Portland, OR. Produced by seasoned promoters, this chic event will keep the revelry going until the early hours with the trendiest crowd in the city. You'll celebrate the biggest night of the year at Pure Space, an urban event venue located in Northwest Portland's Pearl District. The gorgeous venue features over 16,500 square feet of party space. Plus, new this year we've expanded to include an outdoor tent where you can grab a bite to eat from our sponsored food truck! To win, follow instructions here on Instagram!
————————————
Win Tickets ($20+): Portland 2018/2019 New Year's Eve Party on Ice @ Grand Central Restaurant & Bowling Lounge | Hosted by Ice from 95.5, DJ Heat, Food & Drink Specials & More! (December 31)
Ring in the New Year with Grand Central Bowling for NYE on ICE! Hosted by Ice from 95.5, featuring DJ Heat. Our NYE package will get you 1 lane for 2 hours for up to 8 guests. It includes shoes, 1 appetizer, 1 pizza, and cookies. Plus your choice of Prosecco or a beer tower! To win, comment on this post here.
————————————
Win Tickets ($40): Pigs on the Wing @ Revolution Hall | A Tribute to Pink Floyd, Indie Rock w/ Rare Monk (January 11)
Tracing its roots to a one-off performance in Portland in 2006, Pigs on the Wing has steadily developed a reputation for delivering a high quality, high energy take on Pink Floyd's music steeped in the NW's own rich musical heritage. All of the members of the band are seasoned veterans of the original rock scene and balance a decidedly un-tribute like attitude toward the music with a deep understanding of the precision and importance of Pink Floyd in many fans' lives. The result is a sound and experience both refreshing in delivery and yet true to the original – something the band believes sets it apart from other Pink Floyd tributes. To win, comment on this post here.
————————————
Win Tickets ($50): Corb Lund @ Mission Theater | w/ Caleb Caudle, Americana-meets-roots-meets-alt-country (January 13)
There are those artists who claim an affinity for their musical roots, but then reinvent them in ways that have scant bearing on the past. Others identify with the heartland but have no genuine stake in the actual environs. So when an artist like Corb Lund comes along and shares honesty and authenticity in a way that melds past with present, it's indeed worthy of notice. To win, comment on this post here.
————————————
Win Tickets ($30): Oregon Zoo Pub Talk: Polar Bears and Penguins | Experts Discuss Saving Animals Threatened by Climate Change (January 17)
Presented by Pro Photo Supply, Oregon Zoo Pub Talks connect you with conservation experts. Each month conservation, animal care or wildlife science professionals share their knowledge and experience saving animals across the planet, from the forests of Borneo to the skies of the Pacific Northwest. To win, comment on this post here.
————————————
Win Tickets ($50): Super Diamond – The Neil Diamond Tribute @ Crystal Ballroom | w/ This Years Model (January 19)
San Francisco's Super Diamond has become one of the most popular live shows at major nightclubs, theaters, ballrooms and public events throughout the United States. For over a decade the band has consistently performed sell-out shows at venues such as Irving Plaza in New York, 930 Club in Washington D.C., Bimbo's in San Francisco, and House of Blues venues in Chicago, Los Angeles, San Diego, Cleveland and Dallas to name but a few.To win, comment on this post here.
————————————
Win Tickets ($80): Truth I'd Dare @ Revolution Hall | A Unique Literary Event w/ Pam Houston, Cheryl Strayed, and Lidia Yuknovitch (February 3)
Join Pam, Cheryl, and Lidia (plus surprises) as they share stories, conversation, inspirational moments, and insights. It's like a slumber party, without the sleeping part. The three New York Times Best Selling Authors will get real and intimate on a range of topics and encourage the audience to participate. To win, comment on this post here.
————————————
Note: People who enter our contests are subscribed to our weekly Thursday events newsletter. You can unsubscribe any time. We do not give your email or info to any third party unless needed to collect tickets or prizes when you have won a contest.
————————————