From our sponsors: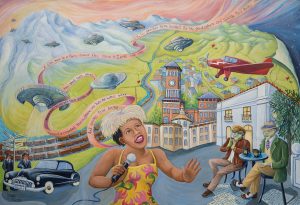 Ring in 2019 w/ Mcmenamins!
December 31, 2018
9 p.m. | 21+
More info: mcmenamins.com
McMenamins is ringing in the new year w/ multiple celebrations of live music, champagne toasts, passport stamps & more! Make it a night to remember by booking one of our exclusive overnight packages. Reserve your rooms online!
New Year's Eve Passport Stamp
All Locations
Our just-for-fun New Year's Eve Passport stamp will again be available at all our locations to get just by showing up anytime after 5 p.m. on the last night of the year.
Grand Lodge-The Junebugs • High-energy folk pop * $10 advance | $15 at the door
Edgefield Kris Deelane and the Hurt • Soul, R&B • Bridgetown Get Down • Top 40 Hits • $10 advance (One ticket gets you into both shows)
Wilsonville Old Church and Pub– Soul Impression • • Free
Cornelius Pass Roadhouse– Cedar Teeth • Rustic roots folk rock * Free
Kennedy School– Big Bad Beat • Top 40 dance band • $20 advanced | $25 at the door