From our sponsors: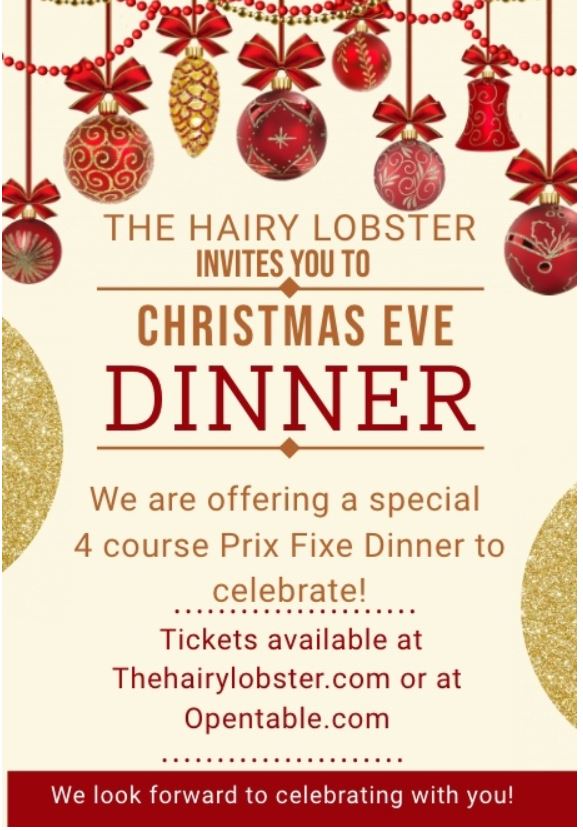 2018 Portland Christmas Eve Dinner
December 24, 2018
5 p.m. | $65
More info: thehairylobster.com
The Hairy Lobster
900 NW 11th Ave, Portland, OR 97209
We invite you to experience the celebration of Christmas Eve and the warm comforting rustic flavors of wintertime. The experience includes a four course, prix fixe menu of dishes by Chef's David and Mellisa Root as they share their favorite Christmas dishes and traditions with you. Think New England Clam Chowder, Chicken Fried Quail, Osso Bucco, and Chocolate Peppermint Dream, washed down with warmed spiked barrel aged apple cider and whiskey. Full menu available on our website thehairylobster.com
Tickets are $75 per person and full table participation is required. A vegetarian and gluten free menu will be offered upon request. Please include in your reservation notes if you will require either one. We will not be offering vegan options on Christmas Eve.