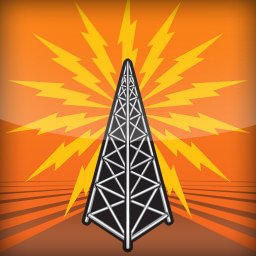 Pipeline is once again giving away many Portland event tickets this weekend including New Year's Eve, Matt Braunger, Caitlin Weierhauser & Amy Miller & more!

————————————
Win Tickets ($36+): Uncle Cait & Aunt Amy's Holiday Party! @ The Siren Theater | Comedy by Portland Favorites Caitlin Weierhauser & Amy Miller (December 15)
Let the joyous season of sweater weather, spiced everything, and boozy nog ignite your yule log because there's a Holiday Party Comedy Show, and attendance is mandatory. To win, comment on this post here.
————————————
Win Tickets ($20): Brazilian Night w/ Pyatã & The Rhythm, Maracuta PDX, DJ Brother Charlie @ The Goodfoot | World, Reggae, Funk (December 15)
Pyatã & The Rhythm play a variety of Brazilian driven music styles, mixing elements of reggae, funk, rock and World. The five piece band is comprised of an eclectic mix of talented multi-instrumentalists from different parts of the world creating a unique fusion of sounds and styles. To win, comment on this post here.
————————————
Win Tickets ($40): Gina Yashere & Kellye Howard @ Mission Theater | NBC's Last Comic Standing, The Daily Show (December 17)
Originally from The UK, GINA YASHERE broke onto the American comedy scene on NBC's Last Comic Standing where she made it to the final 10 and never went back home! Since then she's been named a Top 10 rising talent by the Hollywood Reporter and become the British correspondent on The Daily Show with Trevor Noah. Gina has also made appearances on The Nightly Show with Larry Wilmore, AXS TV's Gotham Comedy Live and The Tonight Show with Jay Leno as Madam Yashere – The Surly Psychic. To win, comment on this post here.
————————————
Win Tickets ($40): Matt Braunger @ Aladdin Theater | Comedian, MADtv, CONAN (December 21)
Matt Braunger was raised in Portland, Oregon. A headlining comedian since 2007 and an actor since childhood, Matt studied theatre in New York and improvisation in Chicago. Matt's television credits include starring in the Amazon pilot The New V.I.P.'s, recurring roles on ABC's Agent Carter, NBC's Up All Night, Netflix's Disjointed, go90's My Dead Ex, and the Starz series Take My Wife. To win, comment on this post here.
————————————
Win Tickets ($50): Cracker & Camper Van Beethoven @ Aladdin Theater | Rock, Country (December 28)
Cracker's tenth and most recent studio effort, the double-album, Berkeley To Bakersfield, finds this uniquely American band traversing two different sides of the California landscape — the northern Bay area and further down-state in Bakersfield. To win, comment on this post here.
————————————
Win Tickets ($50): Portland Revels presents Highland Stars @ Brunish Theatre | A Children's Celebration of Light (December 29)
Highland Stars, a mini-Christmas Revels designed for children ages two to six, is back this year by popular demand! Highland Stars is a fun and beautiful story with three silly clowns, a raven and a friendly dragon. To win, comment on this post here.
————————————
Win Tickets ($50+): Jerry Joseph & The Jackmormons New Year's Run @ Mississippi Studios | w/ The Resolectrics, Mexican Gunfight & The Minus 5 (December 29-31)
Jerry Joseph released Full Metal Burqa (Cavity Search Records) on vinyl as a Record Store Day exclusive on April 21, 2018. In addition to Joseph, the 5-song album features his band, the Jackmormons, Steve Drizos on drums and Steven James Wright on bass. To win, comment on this post here.
————————————
Win Tickets ($70): Beloved and McMenamins present The Polish Ambassador @ Crystal Ballroom | w/ Wildlight, Yaima (December 30)
The Polish Ambassador (real name David Sugalski) is raising the bar for what it means to be a professionally touring musician. Sure, the electronic musician lays claim to producing the sweetest beats this side of the Milky Way Galaxy, but the world's funkiest diplomat is also using his popularity to steer the millennial generation toward a nourishing and sustainable way of relating with art, community and the planet. To win, comment on this post here.
————————————
Win Tickets ($50): Karl Denson's Tiny Universe Night 1 @ Revolution Hall | Rolling Stones Saxophonist, Funk, Soul, Rock n' Roll (December 30)
Karl Denson's Tiny Universe, highly regarded as one of the best live bands on the planet, gets back on the road showcasing material from their long-awaited forthcoming studio album, as well as previous acclaimed KDTU recordings like 'New Ammo' and 'The Bridge.' To win, comment on this post here.
————————————
Win Tickets ($90): Downtown Portland New Year's Eve Celebration Railroad Earth & Shook Twins @ Roseland Theater | Americana, Rock, Improvisational, Dreamlike Harmonies, Folk (December 31)
There's a great scene in The Last Waltz – the documentary about The Band's final concert – where director Martin Scorsese is discussing music with drummer/singer/mandolin player Levon Helm. Helm says, "If it mixes with rhythm, and if it dances, then you've got a great combination of all those different kinds of music: country, bluegrass, blues music, show music…" To win, comment on this post here.
————————————
Win Tickets ($80): Truth I'd Dare @ Revolution Hall | A Unique Literary Event w/ Pam Houston, Cheryl Strayed, and Lidia Yuknovitch (February 3)
Join Pam, Cheryl, and Lidia (plus surprises) as they share stories, conversation, inspirational moments, and insights. It's like a slumber party, without the sleeping part. The three New York Times Best Selling Authors will get real and intimate on a range of topics and encourage the audience to participate. To win, comment on this post here.
————————————
Note: People who enter our contests are subscribed to our weekly Thursday events newsletter. You can unsubscribe any time. We do not give your email or info to any third party unless needed to collect tickets or prizes when you have won a contest.
————————————
Our Portland Events App for PDX Pipeline is now available for iPhones, Android phones and iPads!
Now, you can have all of the great Portland events from our website in the palm of your hand when you're out on the town.
Download the App for iPhone here
Download the App for Android here
–————————————
—————————————————–