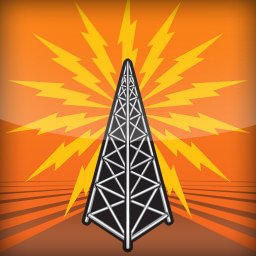 Pipeline is once again giving away many Portland event tickets this weekend including Band of Friends, Matt Braunger, Caitlin Weierhauser & Amy Miller & more!

————————————
Win Tickets: First Friday Superjam @ The Goodfoot | w/ DJ Magneto & Friends (December 7)
First Friday Superjam means funk, soul, disco & hip hop with DJ Magneto and Friends. Come and join the dance party! To win, comment on this post here.
————————————
Win Tickets ($20): Holiday Pops Concert: Classical Concert @ Skyview Concert Hall | Featuring Vancouver Symphony Orchestra & Columbia Dance Company (December 8-9)
The Vancouver Symphony Orchestra invites all to join in its festive musical jubilee this weekend as it presents joyful holiday favorites at the annual Holiday Pops Celebration. The stage will fill as the Columbia Dance Company shares in performing selections from Tchaikovsky's Swan Lake including beloved pieces like "Dance of the Swans." Experience the Swan Lake "Finale" in its splendor as music and dance converge on the stage of Skyview Concert Hall. To win, comment on this post here.
————————————
Win Tickets ($50): Band of Friends – A Celebration Of Rory Gallagher @ Aladdin Theater | Blues, Rock & Roll (December 12)
Rory Gallagher's music reached a massive audience from Norway to Spain, from Japan to the USA, covering all parts of the globe and producing some of the greatest rock/blues albums of the 60s, 70s and 80s. Sadly we lost Rory on June 14th 1995. To his devoted fans and followers this was the ultimate tragedy. To win, comment on this post here.
————————————
Win Tickets ($340): Oregon's Most Admired Companies @ Downtown Hilton Hotel | Find out Who's Making an Impact! (December 13)
You work tirelessly to build your company, its brand, image and reputation. The hope is that millions of people interact with your brand daily but how do you know if your work is making an impact? There's one way to find out – Oregon's Most Admired. To win, comment on this post here.
————————————
Win Tickets ($64): Kurt Vile and The Violators @ Crystal Ballroom | w/ Jessica Pratt, Indie, Folk (December 14)
Having been the subject and willing conspirator of many intentional lies planted in Sonic Youth bios over the years, I know first hand the way album lore can bend reality to its truth. After the infamous Byron Coley originated the SY "Trilogy" myth in the Murray Street bio, we had no choice but to fulfill those expectations with Sonic Nurse. "Why did you decide to make a trilogy?" was always the first question asked in interviews around that time. To win, comment on this post here.
————————————
Win Tickets ($96): The Christmas Revels: Highland Voyage @ Newmark Theatre | Portland Holiday Tradition, Music, Dance, Life-size Puppets & More! (December 14)
Now in its twenty fourth year, Portland Revels, Christmas Revels, Celebration of the Winter Solstice is a must see Portland Holiday Tradition! This year's production, Highland Voyage, travels to Scotland with a story of three fools on a quest to put the sun, moon, and stars back into the sky. It is a warm celebration with all of the favorite Revels traditions including the Abotts Bromley Horn Dance, a Mummer's Play, audience sing-alongs and more! Full of wonder, magic, music, and laughter. To win, comment on this post here.
————————————
Win Tickets ($36+): Uncle Cait & Aunt Amy's Holiday Party! @ The Siren Theater | Comedy by Portland Favorites Caitlin Weierhauser & Amy Miller (December 15)
Let the joyous season of sweater weather, spiced everything, and boozy nog ignite your yule log because there's a Holiday Party Comedy Show, and attendance is mandatory. To win, comment on this post here.
————————————
Win Tickets ($40): Matt Braunger @ Aladdin Theater | Comedian, MADtv, CONAN (December 21)
Matt Braunger was raised in Portland, Oregon. A headlining comedian since 2007 and an actor since childhood, Matt studied theatre in New York and improvisation in Chicago. Matt's television credits include starring in the Amazon pilot The New V.I.P.'s, recurring roles on ABC's Agent Carter, NBC's Up All Night, Netflix's Disjointed, go90's My Dead Ex, and the Starz series Take My Wife. To win, comment on this post here.
————————————
Win Tickets ($50): Portland Revels presents Highland Stars @ Brunish Theatre | A Children's Celebration of Light (December 29)
Highland Stars, a mini-Christmas Revels designed for children ages two to six, is back this year by popular demand! Highland Stars is a fun and beautiful story with three silly clowns, a raven and a friendly dragon. To win, comment on this post here.
————————————
Win Tickets ($70): Beloved and McMenamins present The Polish Ambassador @ Crystal Ballroom | w/ Wildlight, Yaima (December 30)
The Polish Ambassador (real name David Sugalski) is raising the bar for what it means to be a professionally touring musician. Sure, the electronic musician lays claim to producing the sweetest beats this side of the Milky Way Galaxy, but the world's funkiest diplomat is also using his popularity to steer the millennial generation toward a nourishing and sustainable way of relating with art, community and the planet. To win, comment on this post here.
————————————
Win Tickets ($90): Downtown Portland New Year's Eve Celebration Railroad Earth & Shook Twins @ Roseland Theater | Americana, Rock, Improvisational, Dreamlike Harmonies, Folk (December 31)
There's a great scene in The Last Waltz – the documentary about The Band's final concert – where director Martin Scorsese is discussing music with drummer/singer/mandolin player Levon Helm. Helm says, "If it mixes with rhythm, and if it dances, then you've got a great combination of all those different kinds of music: country, bluegrass, blues music, show music…" To win, comment on this post here.
————————————
Win Tickets ($80): Truth I'd Dare @ Revolution Hall | A Unique Literary Event w/ Pam Houston, Cheryl Strayed, and Lidia Yuknovitch (February 3)
Join Pam, Cheryl, and Lidia (plus surprises) as they share stories, conversation, inspirational moments, and insights. It's like a slumber party, without the sleeping part. The three New York Times Best Selling Authors will get real and intimate on a range of topics and encourage the audience to participate. To win, comment on this post here.
————————————
Note: People who enter our contests are subscribed to our weekly Thursday events newsletter. You can unsubscribe any time. We do not give your email or info to any third party unless needed to collect tickets or prizes when you have won a contest.
————————————
Our Portland Events App for PDX Pipeline is now available for iPhones, Android phones and iPads!
Now, you can have all of the great Portland events from our website in the palm of your hand when you're out on the town.
Download the App for iPhone here
Download the App for Android here
–————————————
—————————————————–