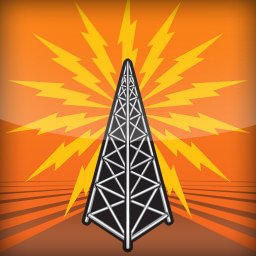 Pipeline is once again giving away many Portland event tickets this weekend including Tribte to Jill Scott & Erykah Badu, The Dandy Warhols, US Classic Guitar & more!

————————————
Win Tickets ($50): SoCon Holiday Happy Hour @ Industrious Portland | Network w/ Business Professionals, Wine, Snacks, Headshots (November 30)
Calling business professionals! SoCon is hosting a low-key Holiday Happy Hour at Industrious and we'd love to see you there! To win., comment on this post here.
————————————
Win Tickets ($78): US Classic Guitar presents Portland International Guitar Series @ Downtown Eliot Center | 11 Concerts, 7 Master Classes, Featuring Some of the Greatest Guitarists in the World (November 30-June 29)
U.S. Classic Guitar President, William Jenks, is thrilled to announce the upcoming 2018-2019 Portland International Guitar Series, XIV. Because of your support, this iconic Portland guitar dynasty will continue for many years to come and the upcoming season promises to be one of the best to date. To win, comment on this post here.
————————————
Win Tickets ($30): Tribute to Jill Scott & Erykah Badu w/ Farnell Newton & The Othership Connection @ The Goodfoot | Funk & Soul w/ a New Twist (December 1)
Farnell Newton & The Othership Connection will be paying tribute to two of the most creative & greatest singers & songwriters of the last 20 years Jill Scott & Erykah Badu. The night will feature Portland's own jazz, gospel & soul singers Arietta Ward, Michalangela and Saeeda Wright as they sing songs from the entire catalog of Jill Scott & Erykah Badu. They will take you on a journey that will showcase their diverse musical background and versatility in front of Portland's own The Othership Connection. To win, comment on this post here.
————————————
Win Tickets ($40): The Dandy Warhols Big Gay Birthday Christmas Holiday Show To Celebrate The Sweet Baby Jesus In The Sky @ Crystal Ballroom | Benefit for LGBTQ Youth (December 1)
Each year, The Dandy Warhols put together a vaguely themed holiday show. $1 from each ticket is donated to a deserving organization. Past years have benefited disaster relief, environmental causes, children's programs, music programs etc. This year it felt appropriate and necessary to bring awareness and support to the underserved queer and trans youth population of our city, so we've selected SMYRC to be our recipient. To win, comment on this post here.
————————————
Win Tickets ($50): An Evening With Chris Robinson Brotherhood @ Revolution Hall | Psychedelic Filling in a Folk Blues Pie (December 2)
The Chris Robinson Brotherhood are on tour in support of their latest studio album 'Barefoot In The Head.' In the middle of one of their most prolific periods to date, the band is riding a creative wave with a slew of studio and live records coming out amidst a rigorous tour schedule that only seems to fuel their fire even further. To win, comment on this post here.
————————————
Win Tickets ($40): Celebrating 6 Years of Back Fence PDX: RUSSIAN ROULETTE @ Curious Comedy Theater | Local & Out-of-town Storytellers Telling True, Spur of the Moment, 5-minute Stories (December 6)
About Back Fence PDX: RUSSIAN ROULETTE…How it works: each show begins with a full wheel of juicy story prompts. One of our 6 seasoned storytellers will be randomly drawn. To determine the random prompt for their story, they will spin the giant game show wheel. They can play or pass. If they pass another teller can steal their prompt. Then the risky part… each storyteller has only 5 minutes to come up with a true 5-minute story based on that prompt! It's like we invented a new game called truth AND dare. To win, comment on this post here.
————————————
Win Tickets ($60): Shakey Graves – The Tour X9 World Tour @ Eugene's McDonald Theatre | Blues, Folk, Rock & Roll (December 7)
Back in December 2017, Shakey Graves proclaimed on his Twitter page, "Next album. New sound. Sell your suspenders." The tweet was tongue-in-cheek, but Alejandro Rose-Garcia, the Austin native who's been plying his trade as Shakey Graves since 2007, was making a dead-serious point about his latest album, Can't Wake Up (Dualtone, out May 4). To win, comment on this post here.
————————————
Win Tickets ($60): Oregon Repertory Singers: Glory of Christmas @ First United Methodist Church | 2018 Portland Holiday Show, Treasured Seasonal Favorites (December 7)
This year's annual holiday concert brings our loyal and overflowing audiences many treasured seasonal favorites, including Biebl's "Ave Maria" and Esenvalds' "Stars," alongside Lauridsen's "O Magnum Mysterium," Pärts "Bogoroditse Devo" and "Magnificat," and Naomi LaViolette's "Angel in the Snow." The ORS Youth Choir begins the concert with a very special prelude performance, and guest middle and high school students join the singers for a festive finale performance of "Betelehemu." To win, comment on this post here.
————————————
Win Tickets ($40): Portland Story Theater Presents Urban Tellers @ The Old Church | Real, True Stories of the People of Portland (December 7)
Each Urban Tellers® show delivers compelling, personal stories from people of all walks of life. It's an intimate experience that builds empathy from the inside out through the real, true stories of our urban community. Through our personal stories, we strive to show that we are all one family, sharing the human experience. To win, comment on this post here.
————————————
Win Tickets ($90): Grammy Winner Rosanne Cash @ Revolution Hall | Country, Americana, Country Pop, Folk (December 8)
Rosanne Cash is on tour with She Remembers Everything, a poetic, lush and soulful collection of songs that reckon with a flawed and fragile world. She Remembers Everything follows Rosanne's triple-Grammy winning 2014 album 'The River & the Thread' and marks a return to more personal songwriting after a trio of albums that explored her southern roots and family heritage. To win, comment on this post here.
————————————
Win Tickets ($96): The Christmas Revels: Highland Voyage @ Newmark Theatre | Portland Holiday Tradition, Music, Dance, Life-size Puppets & More! (December 14)
Now in its twenty fourth year, Portland Revels, Christmas Revels, Celebration of the Winter Solstice is a must see Portland Holiday Tradition! This year's production, Highland Voyage, travels to Scotland with a story of three fools on a quest to put the sun, moon, and stars back into the sky. It is a warm celebration with all of the favorite Revels traditions including the Abotts Bromley Horn Dance, a Mummer's Play, audience sing-alongs and more! Full of wonder, magic, music, and laughter. To win, comment on this post here.
————————————
Win Tickets ($36+): Uncle Cait & Aunt Amy's Holiday Party! @ The Siren Theater | Comedy by Portland Favorites Caitlin Weierhauser & Amy Miller (December 15)
Let the joyous season of sweater weather, spiced everything, and boozy nog ignite your yule log because there's a Holiday Party Comedy Show, and attendance is mandatory. To win, comment on this post here.
————————————
Win Tickets ($50): Portland Revels presents Highland Stars @ Brunish Theatre | A Children's Celebration of Light (December 29)
Highland Stars, a mini-Christmas Revels designed for children ages two to six, is back this year by popular demand! Highland Stars is a fun and beautiful story with three silly clowns, a raven and a friendly dragon. To win, comment on this post here.
————————————
Note: People who enter our contests are subscribed to our weekly Thursday events newsletter. You can unsubscribe any time. We do not give your email or info to any third party unless needed to collect tickets or prizes when you have won a contest.
————————————
Our Portland Events App for PDX Pipeline is now available for iPhones, Android phones and iPads!
Now, you can have all of the great Portland events from our website in the palm of your hand when you're out on the town.
Download the App for iPhone here
Download the App for Android here
–————————————
—————————————————–