From our sponsors: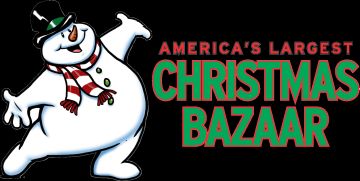 America's Largest Christmas Bazaar
November 23-25 & November 30-December 2, 2018
Friday & Saturday: 10 a.m. – 6 p.m.
Sunday: 10 a.m. – 5 p.m.
General Admission (18 & up): $8
Children (12 -17): $3
Children under 12: FREE
More info: expocenter.org
* Friday, November 30th – Free Admission with TWO cans of food for the Portland Sunshine Division
Portland Expo
2060 N Marine Dr, Portland, OR 97217
(503) 736-5200
For the past 38 years, the Christmas Bazaar has been a day-after-Thanksgiving tradition for thousands of families! And for good reason, you can find hundreds of handcrafted gifts made by local and regional artisans and craftspeople. The handcrafted sections of the show are juried, so only the best-of-the-best is allowed to display. The entire show is filled with hundreds more gift ideas as well; it's the most complete gift show of its kind in the Northwest!