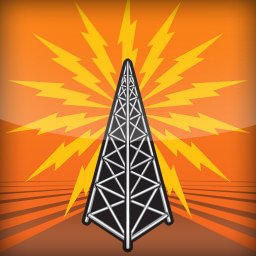 Pipeline is once again giving away many Portland event tickets this weekend including Gah Elmaleh, Wine Country Without the Drive, ScanFair & more!

————————————
Win Tickets ($30): Life During Wartime Talking Heads Tribute @ The Goodfoot | Exciting Visuals, Costuming, Signature Licks and Moves, Props & More! (November 17)
Life During Wartime is a band born out of love, appreciation and enthusiasm for Talking Heads music. In every show they strive to capture the full essence of The Talking Heads performance styles, especially that of the epic 1984 concert film, Stop Making Sense, which they consider to be the most brilliant concert film of all time. To win, comment on this post here.
————————————
Win Tickets ($30): Friendsgiving Wine & Holiday Appetizers @ Hip Chicks Do Wine | Bottle & Case Discounts, Recipes (November 17-18)
We're pouring 6 of our wines perfect for your Holiday Dinners paired with 2 delectable appetizers for a $15 tasting fee. We'll have recipes available for the appetizers and discounts on wine purchases—20% off of 6 bottles and 30% off of cases. To win, comment on this post here.
————————————
Win Tickets ($48): Wavves @ Revolution Hall | w/ Shy Boys, Pop (November 18)
The word 'brat' has followed Nathan Williams around for almost a decade, but at the age of 30, with a fully-fledged business to his name, as well as the ongoing success of band Wavves, his rebellious streak has proven not just purposeful but pretty damn inspiring. To win, comment on this post here.
————————————
Win Tickets ($30): Chase Atlantic @ Mission Theater | Alternative (November 19)
Australian brothers Mitchel and Clinton Cave began releasing music via their YouTube channel before starting pop act Chase Atlantic in 2011 with friend Christian Anthony. The trio expanded on the Cave brothers' early songs, incorporating elements of contemporary hip-hop and trap production into decidedly alternative-minded pop and rock songs. To win, comment on this post here.
————————————
Win Tickets ($66): Behemoth @ Crystal Ballroom | Extreme Metal Band, w/ At the Gates & Wolves in the Throne Room (November 21)
"The Satanist is magic. It's dangerous. It's adventurous, and it's organic," states Nergal, the driving force behind Behemoth since their inception in 1991, and brief exposure to the band's tenth album more than supports this statement. To win, comment on this post here.
————————————
Win Tickets ($30): Wine Country Without the Drive @ Hip Chicks Do Wine | Portland Black Friday, Taste Every Wine, Appetizers, Live Music, Thanksgiving Weekend (November 23-25)
Why drive all over wine country when you can try it all in one place at our cozy SE Portland Winery. To win, comment on this post here.
————————————
Win Tickets ($70): Squirrel Nut Zippers – The Holiday Caravan @ Aladdin Theater | American Jazz, Swing Revival (November 28)
It was about 20 years ago when NPR's Morning Edition said: "It's not easy to categorize the music of the Squirrel Nut Zippers, except that it's hot." To win, comment on this post here.
————————————
Win Tickets ($60): Over The Rhine Christmas Tour @ Aladdin Theater | Folk Music (November 30)
One December, not long after Over the Rhine began recording and touring, we were invited to perform some seasonal songs on a public radio station in Cincinnati. It was Christmastime and apparently they thought we were up to the task. We worked up a few carols and traditional tunes and Karin even read a poem by Thomas Hardy called, The Oxen. To win, comment on this post here.
————————————
Win Tickets ($70): A Way With Words @ Mission Theater | Comedy Podcast Looking at Language Throughout History, Culture & Family (November 30)
A Way with Words is a fun and funny public radio program and podcast about language examined through history, culture, and family. Its mission is to change the way you think about language. The program is heard by broadcast and podcast across the United States and around the world by more than a half-million listeners each week. To win, comment on this post here.
————————————
Win Tickets ($78): US Classic Guitar presents Portland International Guitar Series @ Downtown Eliot Center | 11 Concerts, 7 Master Classes, Featuring Some of the Greatest Guitarists in the World (November 30-June 29)
U.S. Classic Guitar President, William Jenks, is thrilled to announce the upcoming 2018-2019 Portland International Guitar Series, XIV. Because of your support, this iconic Portland guitar dynasty will continue for many years to come and the upcoming season promises to be one of the best to date. To win, comment on this post here.
————————————
Win Tickets ($74): A John Waters Christmas @ Aladdin Theater | Comedian, Director, 2018 Portland Holiday Special (December 1)
John Waters is an American filmmaker, actor, writer, and visual artist best known for his cult films, including Hag in a Black Leather Jacket, Roman Candles, Eat Your Makeup, Mondo Trasho, The Diane Linkletter Story, Multiple Maniacs, Pink Flamingos, Female Trouble, Desperate Living, Polyester, Hairspray, Cry-Baby, Serial Mom, Pecker, Cecil B. DeMented and A Dirty Shame. He is currently trying to make a terribly wonderful children's Christmas adventure called Fruitcake. To win, comment on this post here.
————————————
Win Tickets ($20): Portland Scanfair Market @ Veterans Memorial Coliseum | 90+ Vendors, Nordic Christmas Treats, Free, Holiday Gift Ideas, Finnish Santa Claus (December 1-2)
Experience the sights, sounds, tastes, and traditions of a Nordic Christmas! Denmark, Finland, Iceland, Norway, Sweden – all Nordic countries love to celebrate the Holidays, which bring joy to the short, dark days of winter. Traditions run deep in the hearts and lives of Nordic peoples, and they come alive here in Portland each year at ScanFair. To win, comment on this post here.
————————————
Win Tickets ($40): Celebrating 6 Years of Back Fence PDX: RUSSIAN ROULETTE @ Curious Comedy Theater | Local & Out-of-town Storytellers Telling True, Spur of the Moment, 5-minute Stories (December 6)
About Back Fence PDX: RUSSIAN ROULETTE…How it works: each show begins with a full wheel of juicy story prompts. One of our 6 seasoned storytellers will be randomly drawn. To determine the random prompt for their story, they will spin the giant game show wheel. They can play or pass. If they pass another teller can steal their prompt. Then the risky part… each storyteller has only 5 minutes to come up with a true 5-minute story based on that prompt! It's like we invented a new game called truth AND dare. To win, comment on this post here.
————————————
Win Tickets ($40): Portland Story Theater Presents Urban Tellers @ The Old Church | Real, True Stories of the People of Portland (December 7)
Each Urban Tellers® show delivers compelling, personal stories from people of all walks of life. It's an intimate experience that builds empathy from the inside out through the real, true stories of our urban community. Through our personal stories, we strive to show that we are all one family, sharing the human experience. To win, comment on this post here.
————————————
Win Tickets ($96): The Christmas Revels: Highland Voyage @ Newmark Theatre | Portland Holiday Tradition, Music, Dance, Life-size Puppets & More! (December 14)
Now in its twenty fourth year, Portland Revels, Christmas Revels, Celebration of the Winter Solstice is a must see Portland Holiday Tradition! This year's production, Highland Voyage, travels to Scotland with a story of three fools on a quest to put the sun, moon, and stars back into the sky. It is a warm celebration with all of the favorite Revels traditions including the Abotts Bromley Horn Dance, a Mummer's Play, audience sing-alongs and more! Full of wonder, magic, music, and laughter. To win, comment on this post here.
————————————
Note: People who enter our contests are subscribed to our weekly Thursday events newsletter. You can unsubscribe any time. We do not give your email or info to any third party unless needed to collect tickets or prizes when you have won a contest.
————————————
Our Portland Events App for PDX Pipeline is now available for iPhones, Android phones and iPads!
Now, you can have all of the great Portland events from our website in the palm of your hand when you're out on the town.
Download the App for iPhone here
Download the App for Android here
–————————————
—————————————————–