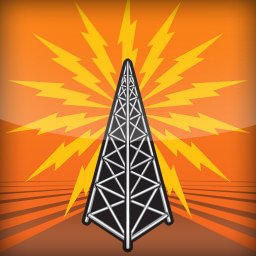 Pipeline is once again giving away many Portland event tickets this weekend including Gah Elmaleh, Oregon Zoo Pub Talks, ScanFair & more!

————————————
Win Tickets ($70): Gad Elmaleh @ Newmark Theater | "Jerry Seinfeld of French Comedy," Netflix Special (November 9)
Gad Elmaleh is one of the biggest and most recognizable comedic talents in the world, with a number of exciting projects in the works. Gad's first English- language special, Gad Elmaleh: American Dream, is now available on Netflix. To win, comment on this post here.
————————————
Win Tickets ($20): JUJUBA Featuring Nojeem Lasisi @ The Goodfoot | Full Horn Section, Rubbery Bass, Intricate Percussion (November 10)
15 years and hundreds of shows later, Jujuba continues to whip crowds into a dancing frenzy with their explosive live shows. Led by master talking drummer, Nojeem Lasisi (King Sunny Ade), the ten piece band straddles the line between Afrobeat and juju. A full horn line, rubbery bass and intricate percussion breaks combine to make Jujuba shows a can't miss good time! $10 To win, comment on this post here.
————————————
Win Tickets ($90): Matisyahu – Acoustic @ Aladdin Theater | Reggae, Rap, Hip Hop (November 11)
When Matisyahu first started touring to packed clubs more than eleven years ago, it was prior to the release of Live at Stubbs, the now Gold record, and prior to that record's single "King without a Crown" reaching #1 on the alternative rock radio charts. His performances were a raw expression of his spirituality at that time and were supported by musicians who played a foundation of roots reggae augmented by the energy of a rock trio. To win, comment on this post here.
————————————
Win Tickets ($40): WHY? Plays Alopecia @ Revolution Hall | Alternative Hip Hop, Indie (November 13)
"I'll go unknown by torpedo or Crohn's / Only those evil live to see their own likeness in stone." It's the kind of couplet you'd carve into a wall whilst savoring the irony at hand, but when Yoni Wolf spit the line ten years ago he was blissfully, broodily unaware that he and his band WHY? were creating a career-defining album—one so fan-adored that it would go out of print, and so influential that the art-pop heroine Lorde herself would lovingly steal the very lyric quoted above. When it dropped in 2008, Alopecia not only marked WHY?'s evolution from a sonically collaged mostly solo project to a live-recorded powerhouse band of badass multi-instrumentalists. To win, comment on this post here.
————————————
Win Tickets ($30): Oregon Zoo Pub Talk: Recovery of a Flying Giant | Focusing on the Zoo's Conservation Work With California Condors (November 14)
The November pub talk will feature Travis Koons, who oversees the Oregon Zoo's bird area, and the zoo's non-lead hunting education coordinator Leland Brown, who will discuss the zoo's work in bringing the critically endangered California condor back from the brink of extinction and eliminating threats it faces in the wild. To win, comment on this post here.
————————————
Win Tickets ($24): Florist @ Mission Theater | Soft-synthesizer-folk Band (November 14)
Florist is a soft-synthesizer-folk band and the friendship project of Emily Sprague, Rick Spataro, and Jonnie Baker. Born in the Catskill Mountains in 2012, the three began making playing and recording together together after discovering their shared love for many things musical and for each other. To win, comment on this post here.
————————————
Win Tickets ($90): Power Breakfast: Investment Panel @ Sentinel Hotel | with Angela Jackson, Co-Founder of Portland Seed Fund, Dino Vendetti of Seven Peaks Ventures and Jon Seeber of UPDATA (November 15)
Angela Jackson is co-founder and managing director of the Portland Seed Fund, a top-performing private/public seed fund with 3 funds/$23 Million under management. To win, comment on this post here.
————————————
Win Tickets ($60): Steven Page Trio (formerly of Barenaked Ladies) @ Crystal Ballroom | w/ Special Guest Wesley Stace (aka John Wesley Harding) (November 16)
Steven Page's distinctive and powerful tenor is among the most instantly recognizable voices in popular music. Newly minted as a member of the Canadian Music Hall of Fame with former bandmates, Barenaked Ladies, Steven Page reunited with the band he co-founded for their induction this past March – a night capped off by an exhilarating two song performance at this year's JUNO awards. To win, comment on this post here.
————————————
Win Tickets ($40): Polyrhythmics @ Aladdin Theater | w/ Kelly Finnigan & The Atonements, Funk (November 16)
Rich with bold brass and hypnotic percussion, Polyrhythmics' latest album, Caldera, showcases the instrumental eight-piece's impossibly tight grooves and virtuosic musicianship as they tear through a singular blend of funk, soul, psychedelic rock, R&B, progressive jazz, and Afrobeat. Calling to mind everything from Antibalas and the Dap-Kings to The Meters and Fela Kuti, it's without a doubt their strongest work to date, merging the infectious power of their live show with a sleek and nuanced studio sophistication. To win, comment on this post here.
————————————
Win Tickets ($28): The Brevet @ Mission Theater | Alternative Rock (November 17)
One listen and it's immediately clear that The Brevet have undergone a dramatic evolution on their explosive, ambitious new album, LEGS. Synthesizing the raucous energy of their live show with sonic precision of their extensive studio history, the collection is the California five-piece's most deeply personal and lyrically sophisticated yet, tackling perception and identity in the digital age with both subtle nuance and blunt force. To win, comment on this post here.
————————————
Win Tickets ($30): Horseshoes & Hand Grenades @ Star Theater | w/ T Sisters, Bluegrass, Middle Western, Wisconsin Music (November 17)
After seven years, three albums, innumerable sold out shows, and countless beers, bluegrass mavericks Horseshoes & Hand Grenades appropriately consider themselves a "family" on a wild, wonderful, and often whacky roller coaster. The bond between the quintet–David C. Lynch [harmonica, accordion, spoons, vocals], Collin Mettelka [fiddle, mandolin, vocals], Russell Pedersen [banjo, fiddle, vocals], Adam Greuel [guitar, dobro, vocals], and Samual Odin [bass]–fuels their creativity and chemistry on stage and in the studio. To win, comment on this post here.
————————————
Win Tickets ($30): Friendsgiving Wine & Holiday Appetizers @ Hip Chicks Do Wine | Bottle & Case Discounts, Recipes (November 17-18)
We're pouring 6 of our wines perfect for your Holiday Dinners paired with 2 delectable appetizers for a $15 tasting fee. We'll have recipes available for the appetizers and discounts on wine purchases—20% off of 6 bottles and 30% off of cases. To win, comment on this post here.
————————————
Win Tickets ($48): Wavves @ Revolution Hall | w/ Shy Boys, Pop (November 18)
The word 'brat' has followed Nathan Williams around for almost a decade, but at the age of 30, with a fully-fledged business to his name, as well as the ongoing success of band Wavves, his rebellious streak has proven not just purposeful but pretty damn inspiring. To win, comment on this post here.
————————————
Win Tickets ($30): Chase Atlantic @ Mission Theater | Alternative (November 19)
Australian brothers Mitchel and Clinton Cave began releasing music via their YouTube channel before starting pop act Chase Atlantic in 2011 with friend Christian Anthony. The trio expanded on the Cave brothers' early songs, incorporating elements of contemporary hip-hop and trap production into decidedly alternative-minded pop and rock songs. To win, comment on this post here.
————————————
Win Tickets ($66): Behemoth @ Crystal Ballroom | Extreme Metal Band, w/ At the Gates & Wolves in the Throne Room (November 21)
"The Satanist is magic. It's dangerous. It's adventurous, and it's organic," states Nergal, the driving force behind Behemoth since their inception in 1991, and brief exposure to the band's tenth album more than supports this statement. To win, comment on this post here.
————————————
Win Tickets ($60): Over The Rhine Christmas Tour @ Aladdin Theater | Folk Music (November 30)
One December, not long after Over the Rhine began recording and touring, we were invited to perform some seasonal songs on a public radio station in Cincinnati. It was Christmastime and apparently they thought we were up to the task. We worked up a few carols and traditional tunes and Karin even read a poem by Thomas Hardy called, The Oxen. To win, comment on this post here.
————————————
Win Tickets ($74): A John Waters Christmas @ Aladdin Theater | Comedian, Director, 2018 Portland Holiday Special (December 1)
John Waters is an American filmmaker, actor, writer, and visual artist best known for his cult films, including Hag in a Black Leather Jacket, Roman Candles, Eat Your Makeup, Mondo Trasho, The Diane Linkletter Story, Multiple Maniacs, Pink Flamingos, Female Trouble, Desperate Living, Polyester, Hairspray, Cry-Baby, Serial Mom, Pecker, Cecil B. DeMented and A Dirty Shame. He is currently trying to make a terribly wonderful children's Christmas adventure called Fruitcake. To win, comment on this post here.
————————————
Win Tickets ($20): Portland Scanfair Market @ Veterans Memorial Coliseum | 90+ Vendors, Nordic Christmas Treats, Free, Holiday Gift Ideas, Finnish Santa Claus (December 1-2)
Experience the sights, sounds, tastes, and traditions of a Nordic Christmas! Denmark, Finland, Iceland, Norway, Sweden – all Nordic countries love to celebrate the Holidays, which bring joy to the short, dark days of winter. Traditions run deep in the hearts and lives of Nordic peoples, and they come alive here in Portland each year at ScanFair. To win, comment on this post here.
————————————
Win Tickets ($40): Portland Story Theater Presents Urban Tellers @ The Old Church | Real, True Stories of the People of Portland (December 7)
Each Urban Tellers® show delivers compelling, personal stories from people of all walks of life. It's an intimate experience that builds empathy from the inside out through the real, true stories of our urban community. Through our personal stories, we strive to show that we are all one family, sharing the human experience. To win, comment on this post here.
————————————
Win Tickets ($96): The Christmas Revels: Highland Voyage @ Newmark Theatre | Portland Holiday Tradition, Music, Dance, Life-size Puppets & More! (December 14)
Now in its twenty fourth year, Portland Revels, Christmas Revels, Celebration of the Winter Solstice is a must see Portland Holiday Tradition! This year's production, Highland Voyage, travels to Scotland with a story of three fools on a quest to put the sun, moon, and stars back into the sky. It is a warm celebration with all of the favorite Revels traditions including the Abotts Bromley Horn Dance, a Mummer's Play, audience sing-alongs and more! Full of wonder, magic, music, and laughter. To win, comment on this post here.
————————————
Note: People who enter our contests are subscribed to our weekly Thursday events newsletter. You can unsubscribe any time. We do not give your email or info to any third party unless needed to collect tickets or prizes when you have won a contest.
————————————
Our Portland Events App for PDX Pipeline is now available for iPhones, Android phones and iPads!
Now, you can have all of the great Portland events from our website in the palm of your hand when you're out on the town.
Download the App for iPhone here
Download the App for Android here
–————————————
—————————————————–